Digital Twin
A patient twin to protect John's heart
A patient twin that constantly watches over a person's health? For Siemens Healthineers, this is a vision for the early, targeted detection of heart disease that could become a reality in 10 years. Meet John, a "patient of the future".
Published on August 16, 2022
What if we could put patients and medical practitioners in a position to detect the progression of cardiovascular diseases and take appropriate countermeasures to contain them at an early stage? What if we could use digital twin technology to improve the quality of life for those affected and help them to live longer?
All relevant data at a glance
Watch the video: Future technological vision from a clinical perspective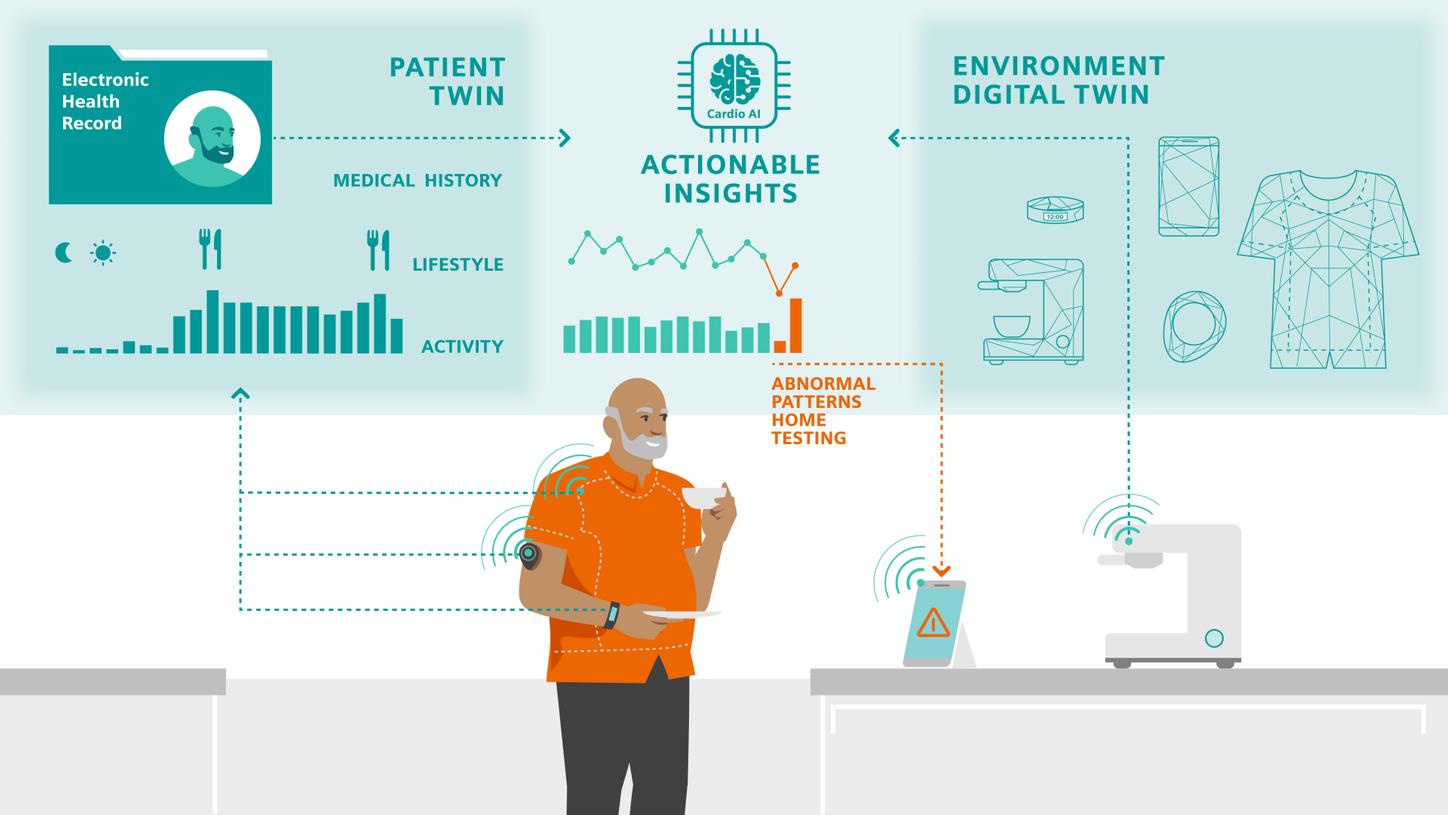 Ultrasound at the shopping mall
Heart disease can affect anyone:
A few weeks later, something unsettling happens
What's the matter with John?
Digital medical practitioner twin
A vision is gradually becoming reality
©
 Video
:
Andi Mährlein & Crew (camera, sound, film editing), Katja Gäbelein (film concept, director)
Disclaimer

This text describes possibly future ideas and concepts. It is not intended to describe specific performance and/or safety characteristics of currently planned or future products. Future realization and availability cannot be guaranteed.