Imaging
The MRI at 50 – what lies ahead?
Published on December 3, 2020
Magnetic resonance imaging (MRI) is the gold standard of imaging diagnostics in many medical fields. But it is still far from always being readily available – even where it would be the best option. Technological progress is rapid. The next generation MRI could look very different.
MRI today: The soft tissue giant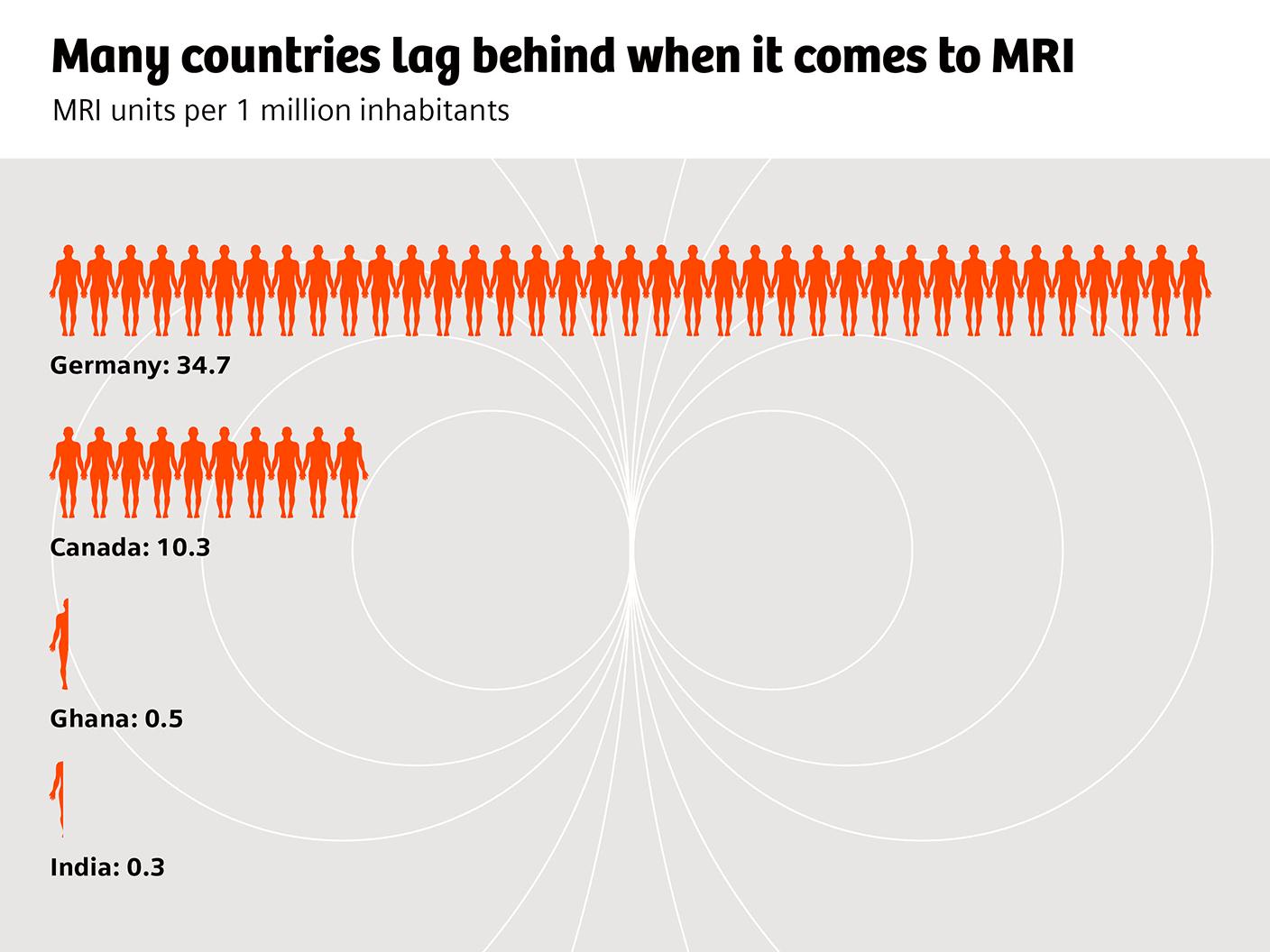 The challenge of accessibility
The transforming power of innovation
Enter the future of MRI diagnostics
©
 Photography
:
David Hänggi (Illustration)
The statements by Siemens Healthineers customers described herein are based on results that were achieved in the customer's unique setting. Since there is no "typical" hospital and many variables exist (e.g., hospital size, case mix, level of IT adoption) there can be no guarantee that other customers will achieve the same results.