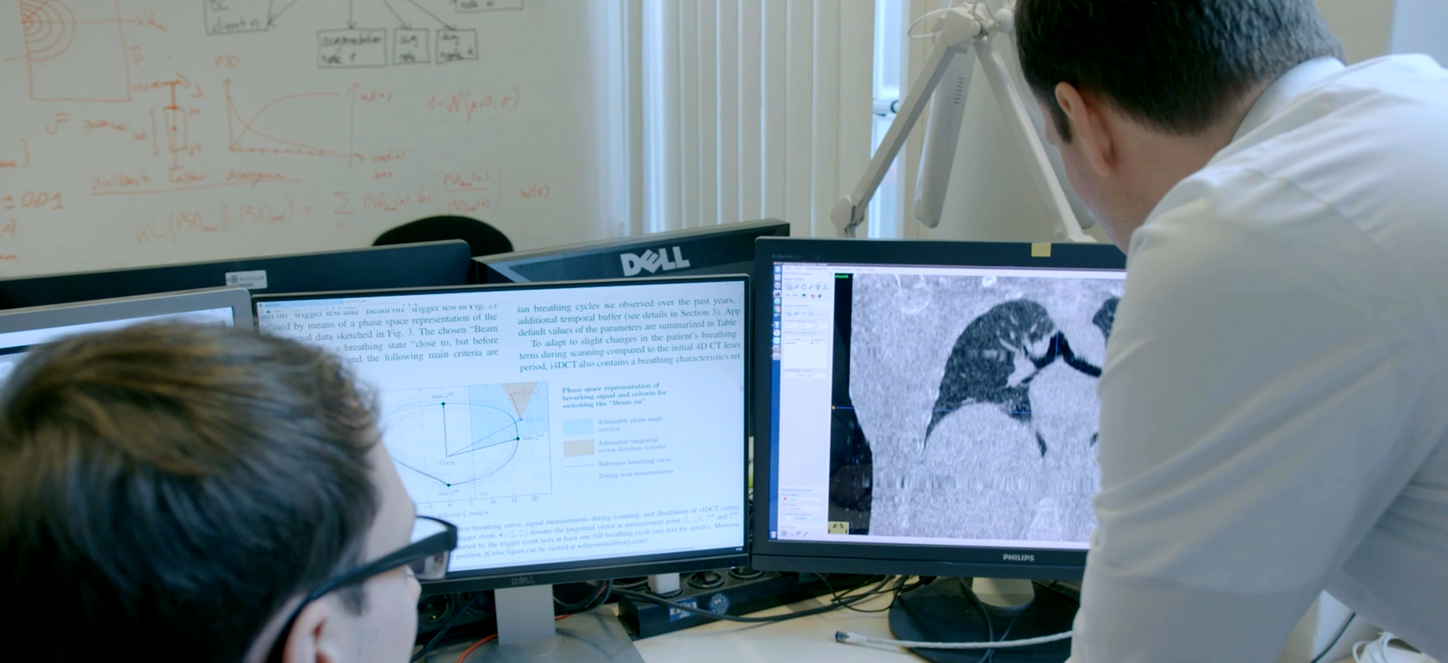 A sharper focus in radiation therapy planning
Published on January 18, 2021
Internal movement caused by a patient's breathing presents a major challenge in tumor imaging. Motion artifacts in clinical images can cause difficulties when planning radiotherapy. René Werner from the University Medical Center Hamburg-Eppendorf (UKE) has long been concerned with precisely this problem. Together with Christian Hofmann, physicist at Siemens Healthineers, they have developed an innovative solution for handling respiratory motion in radiotherapy planning – always with the focus on achieving better outcomes for cancer patients.
Direct i4D is optionally available on SOMATOM go.Open Pro and requires the online mode with Anzai and Varian RGSC.

The content in this material was created just prior to the outbreak of the COVID-19 pandemic. Therefore, the depictions may not reflect the situation following the implementation of strict protective measures.


The statements by Siemens Healthineers customers described herein are based on results that were achieved in the customer's unique setting. Since there is no "typical" hospital and many variables exist (e.g., hospital size, case mix, level of IT adoption) there can be no guarantee that other customers will achieve the same results.