Pediatrics
Shedding light on the unseen
Visualize the smallest structures of the heart realistically without surgery? About the use of a prototype that makes this vision almost tangible.

Published on March 24, 2021
Cardiac surgery is one of the most difficult procedures, and it gets even more complex when it comes to operating on tiny children's hearts. Visualization techniques like cinematic rendering provide a detailed 3-D view of the patient's heart and surrounding anatomy. But what happens when these images are turned into a hologram that can be rotated, zoomed, and looked at from all possible perspectives?
Seeing what the cardiologist sees
Shedding light on tiny structures
An exceptional source of inspiration
Measuring the impact of the hologram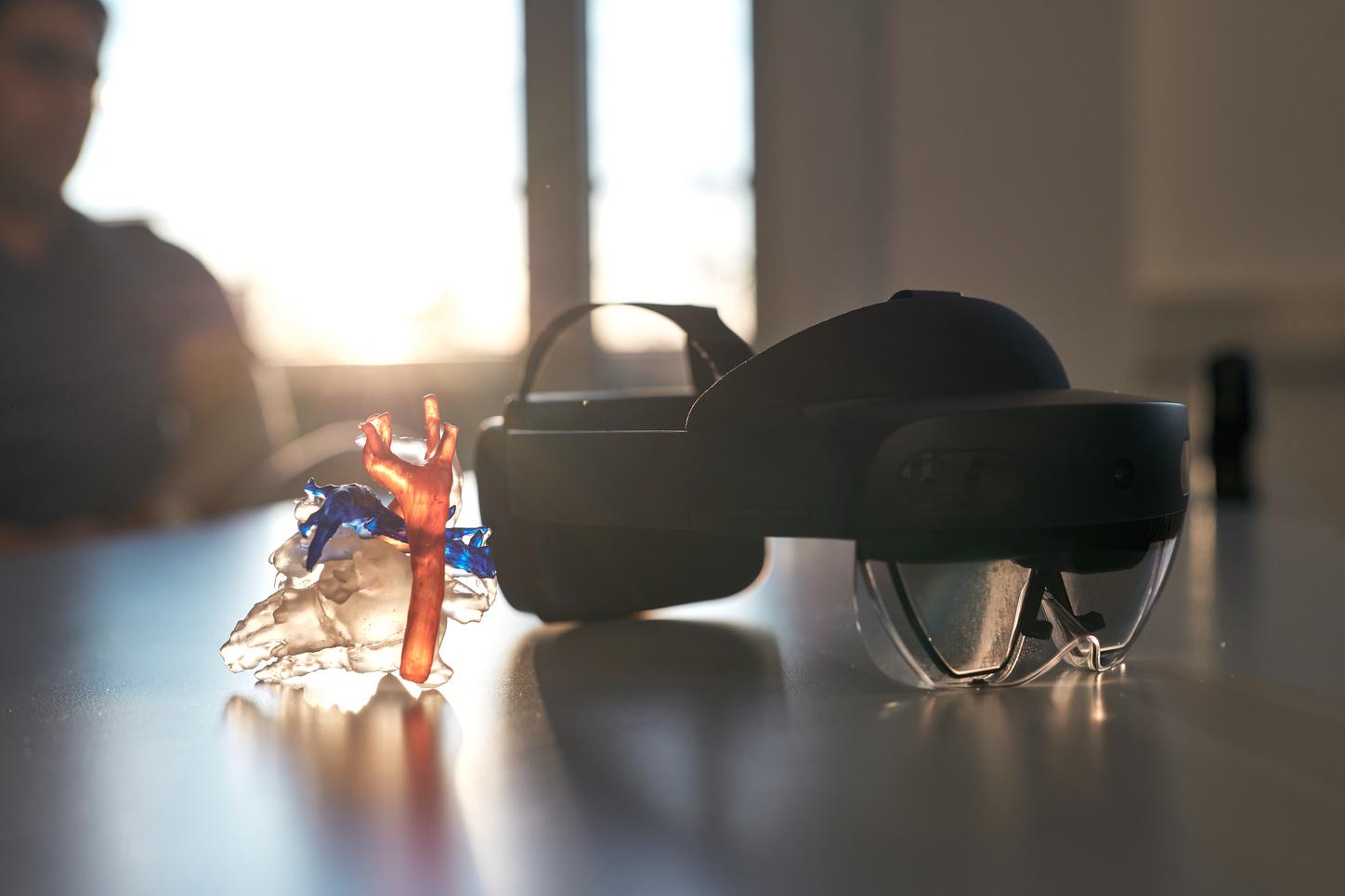 Seeing through different eyes
Potential beyond planning
The combination of cVRT and HoloLens 2 is still in a prototype state and not commercially available yet.

The product/feature and/or service offerings (mentioned herein) are not commercially available in all countries and/or for all modalities. Their future availability cannot be guaranteed.

The outcomes and statements provided by customers of Siemens Healthineers are unique to each customer's setting. Since there is no "typical" hospital and many variables exist (e.g., hospital size, case mix, and level of service/technology adoption), there can be no guarantee that others will achieve the same results.