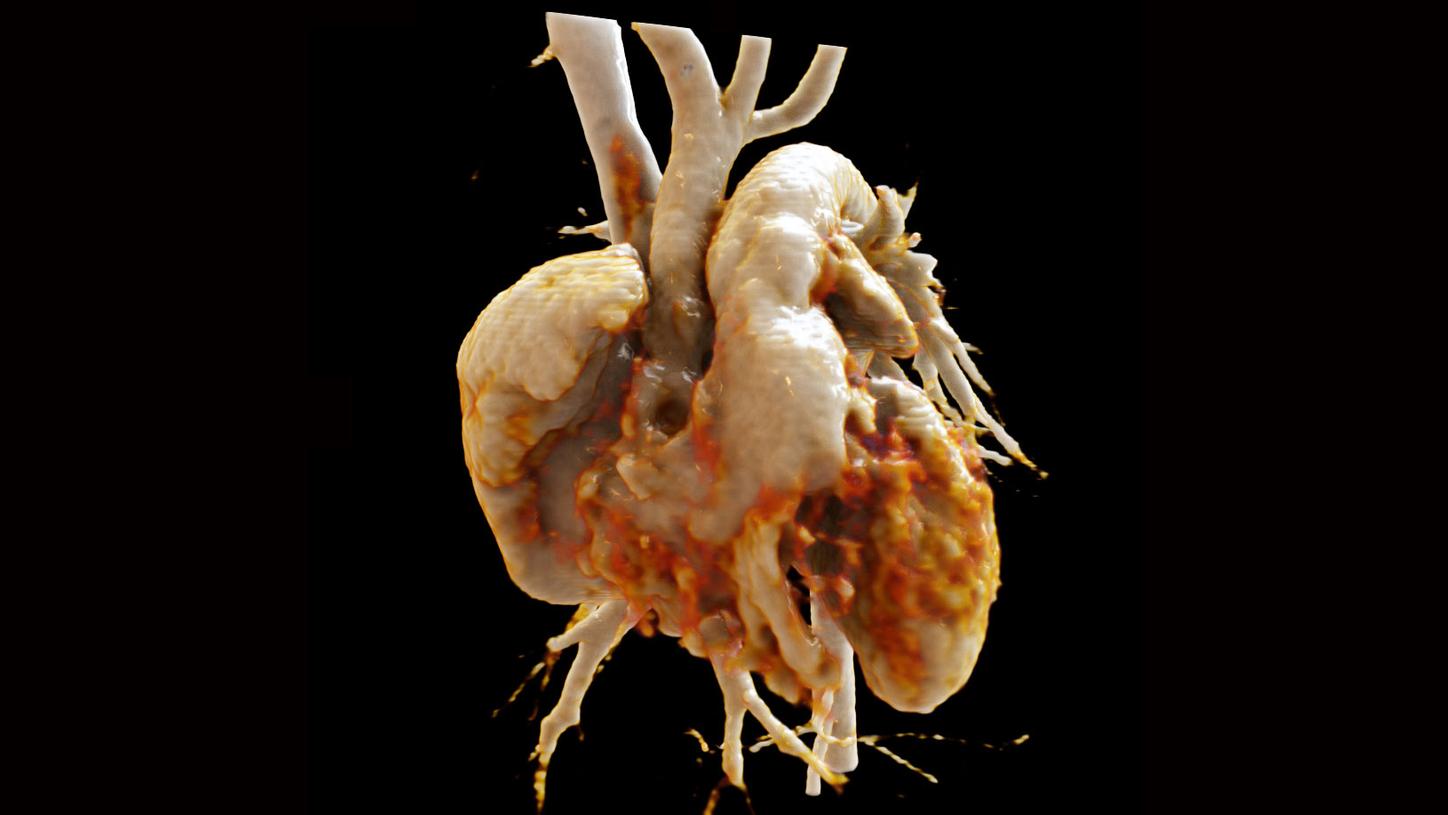 A Clear View Inside Tiny Hearts
Published on October 5, 2017
Cinematic Rendering can display CT data as vivid three-dimensional images. Cinematic Rendering is available for research on syngo.via.
Frontier and is also commercially available as Cinematic VRT on syngo.via1.
What advantages does Dual Source CT offer over echocardiography and MRI in pediatric cardiology?
"I have yet to meet any cardiac surgeons who look at the CT data and don't immediately say that this is exactly what they need for their procedures."

Martin Glöckler, MD, Senior Attending Physician for Pediatric Cardiology, University Hospital Erlangen
You've had a SOMATOM Force since 2014. What are the additional advantages of this system?
syngo.via can be used as a standalone device or together with a variety of syngo.via-based software options, which are medical devices in their own right. syngo.via and the syngo.via based software options are not commercially available in all countries. Due to regulatory reasons its future availability cannot be guaranteed. Please contact your local Siemens organization for further details.
In clinical practice, the use of ADMIRE may reduce CT patient dose depending on the clinical task, patient size, anatomical location, and clinical practice. A consultation with a radiologist and a physicist should be made to determine the appropriate dose to obtain diagnostic image quality for the particular clinical task.

The statements by Siemens' customers described herein are based on results that were achieved in the customer's unique setting. Since there is no "typical" hospital and many variables exist (e.g., hospital size, case mix, level of IT adoption) there can be no guarantee that other customers will achieve the same results.