Oncology
Comprehensive Molecular Profiling for Targeted Cancer Therapy
Published on December 8, 2017
What are your personal clinical interests?
How does the Institute function from a clinical perspective?
What do you attribute your rapid growth and success to?
Can you explain how quicker turnaround times have influenced clinical care?
Describe a common challenge you would observe on a day-to-day basis.
Recent Changes in Prognosis
What changes have you witnessed in cancer evaluation and treatment over the years?
"Pathologists have seen a revolution in their own profession that is paradigm-changing."

Markus Tiemann, MD, CEO, Institute for Hematopathology, Hamburg, Germany
What are the major challenges for the future?
Molecular Cancer Diagnostics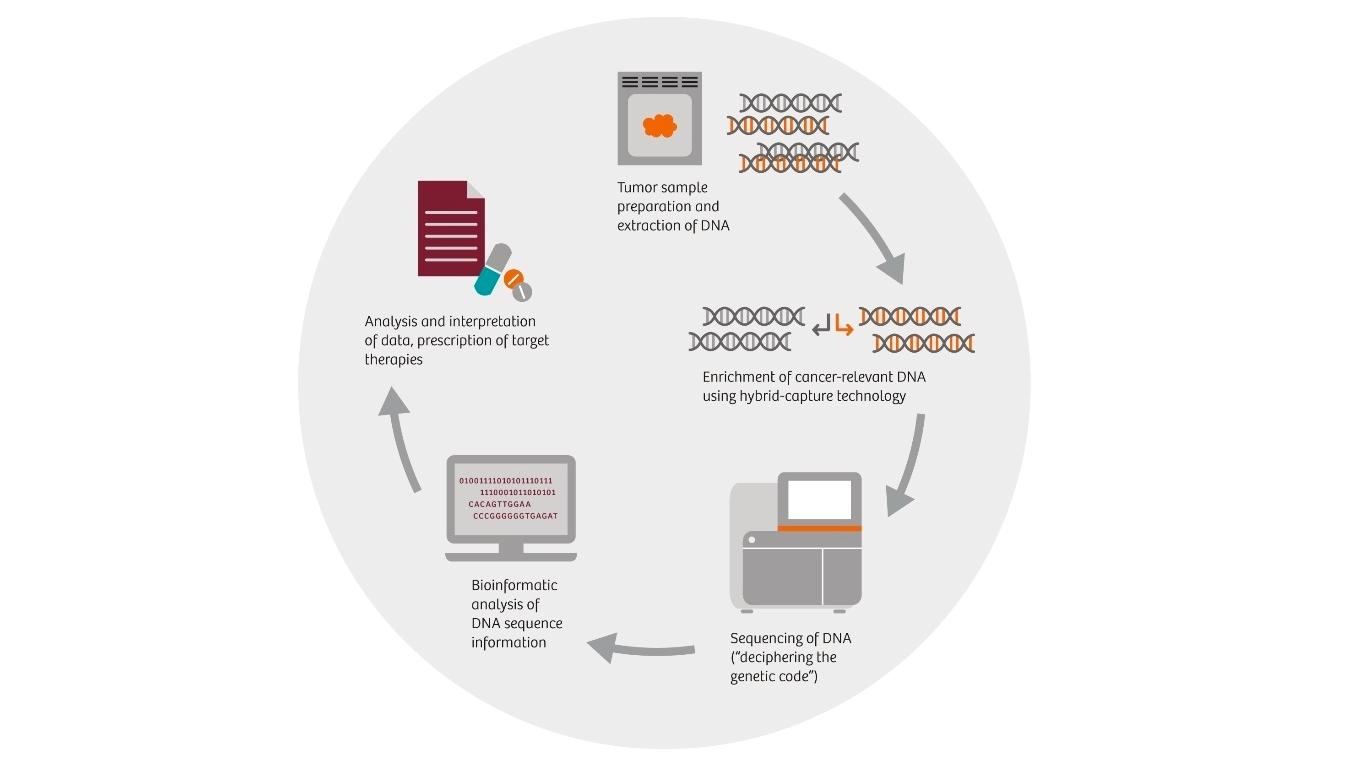 Detecting cancer-relevant DNA mutations using hybrid-capture technology
NEO New Oncology – A Siemens Healthineers Company
The NEOonsite platform includes certain reagent kits and services. Not offered for sale in the US. CE-Marked for sale in the EU. Availability varies by country.

NEOdiagnosis is not a medical device.

The statements by Siemens' customers described herein are based on results that were achieved in the customer's unique setting. Since there is no "typical" hospital and many variables exist (e.g., hospital size, case mix, level of IT adoption) there can be no guarantee that other customers will achieve the same results.