Women's health
Tomosynthesis and Contrast-Enhanced Mammography Improve Cancer Detection
Published on May 30, 2018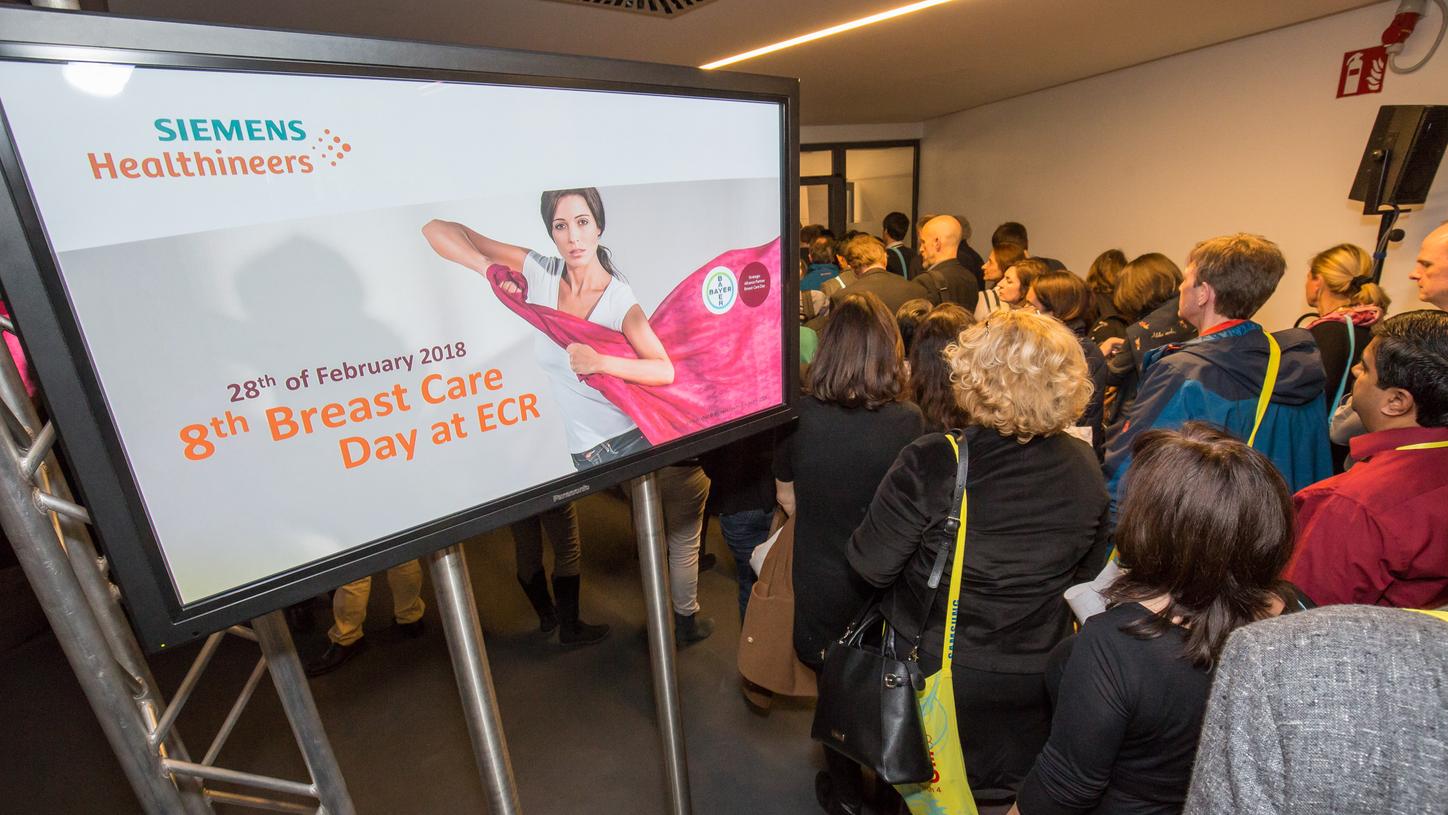 A new standard in breast cancer detection
Optimizing image acquisition and reconstruction strategies
Towards functional diagnostics in mammography
Lång K, Andersson I, Rosso A, et al (2016) Performance of one-view breast tomosynthesis as a stand-alone breast cancer screening modality: results from the Malmö Breast Tomosynthesis Screening Trial, a population-based study. Eur Radiol 26:184-90

Goodsitt MM, Chan HP, Schmitz A, et al. (2014) Digital breast tomosynthesis: studies of the effects of acquisition geometry on contrast-to-noise ratio and observer preference of low-contrast objects in breast phantom images. Phys Med Biol 59:5883-902

Schneider BP, Miller KD (2005) Angiogenesis of breast cancer. J Clin Oncol 23:1782-90

Kariyappa KD, Gnanaprakasam F, Anand S, et al. (2016) Contrast enhanced dual energy spectral mammogram, an emerging addendum in breast imaging. Br J Radiol 89:20150609

Courtesy of Prof. Luis Pina, MD, University of Navarra, Pamplona, Spain

This product is under development and not commercially available. Its future availability cannot be ensured.
The statements by Siemens Healthineers customers described herein are based on results that were achieved in the customer's unique setting. Since there is no "typical" hospital and many variables exist (e.g., hospital size, case mix, level of IT adoption) there can be no guarantee that other customers will achieve the same results.

Results from case studies are not predictive of results in other cases. Results in other cases may vary.