Our Right Dose Management approach connects medical technology with insightful data and services to help you sustainably manage dose across your institution.
Use the tabs to learn about the following:
Technology: Covers the full range of imaging modalities, software, and system services for managing and reducing dose
Analytical tools: For transparency across your fleet, for understanding your dose performance, and for identifying outliers
Consulting and services: To fully exploit the capabilities of Siemens' dose-sensitive and dose-reduction technologies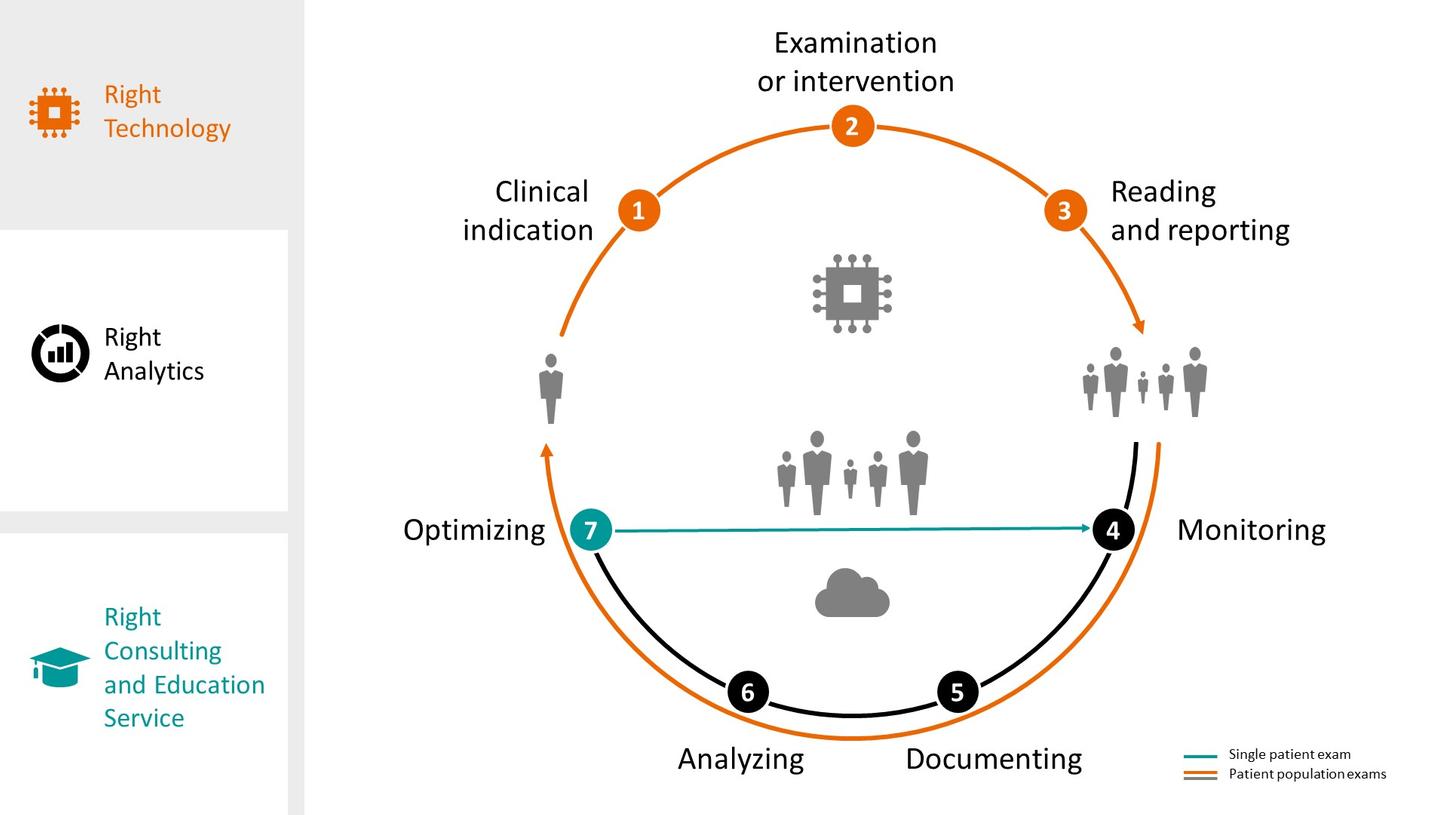 Dose management cycle for a single patient to analyze and optimize dose levels (e.g. in cancer care) or to analyze and optimize dose levels of numerours patients per modality.
1. Clinical indication
Diagnostic method selection
 
2. Examination or intervention
Technology selection
Protocol selection
Patient positioning
Processing
 
3. Reading and reporting
Post processing (if needed)
 
4. Monitoring
Aggregation of values
Tracking single exams
 
5. Documenting
Documenting dose values for reporting
 
6. Analyzing
Unterstanding of dose performance
Identification of outliers
Benchmarketing
 
7. Optimizing
Education of staff
Dose consulting
Fleet (HW/SW) update/replacement
Protocol update/standardization