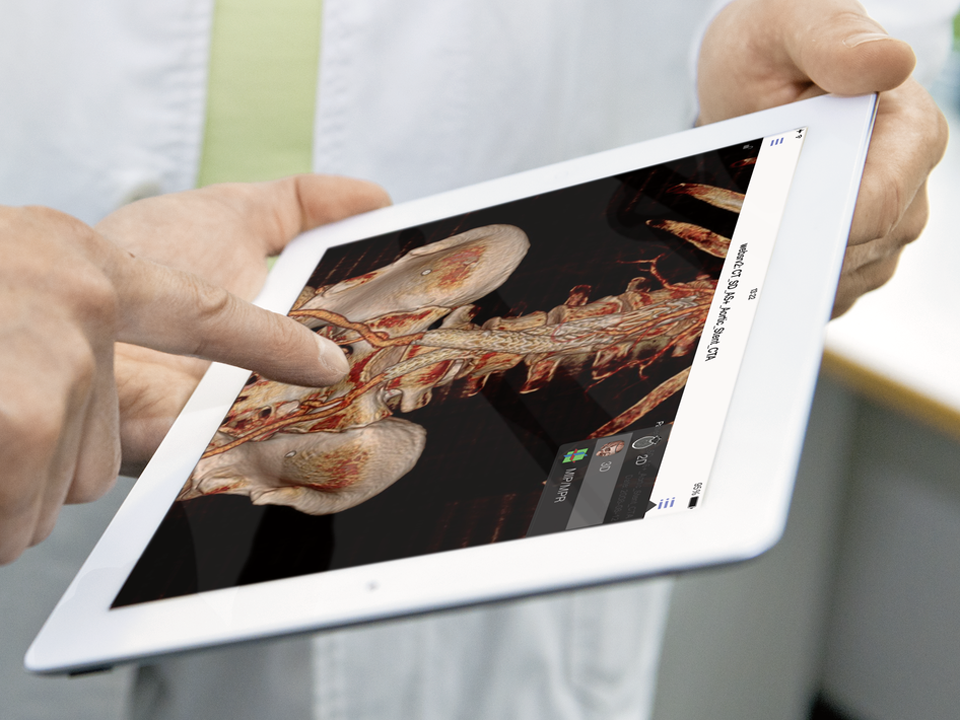 With ResolutionMD1 referrers can securely access images and reports for viewing in a standard Web browser or on a mobile device. Through mandated access, even referring physicians are granted access to their patients' records - while keeping all sensitive patient data secure.
Access to relevant patient data helps minimize the risk of errors in the future course of treatment. Patient involvement becomes effortless and general practitioners can show 3D images and explain the diagnosis even at home visits.
Since ResolutionMD for syngo.plaza can be accessed from a standard Web browser and Apple or Android mobile device, sharing information with fellow physicians inside and outside the hospital is fast and easy2.
Get ResolutionMD for Apple iOS and Andriod
Key benefits:
Mandated access grants referring physicians secure access to their patients' records
Retrieve images and reports from syngo.plaza
Collaboration mode offers secure sharing of clinical images, even with users that are not registered
FDA-cleared for diagnostic reading on Android, iPhone, iPad, Laptop and desktop computers
HIPAA enabled – no patient data is stored on any external PC or device