Radiology Information System
Radiology Information System
Interlinked information, at every step.
Discover our Radiology Information System (RIS) with integrated modules for patient administration, examination, reporting, statistics, and system administration. It electronically displays, stores, retrieves, transfers, exchanges, and prints Radiology orders, results, and reports. Working with industry standard protocols like HL7 and DICOM, it is applicable for inpatient, outpatient, and non-patient settings. The RIS provides information to support clinicians' and other authorized providers' patient care activities.
Rising cost pressure, staff shortages, increasing amount of complex data, and decentralized work environments: strong trends are forcing transformation in the healthcare sector – and your IT platforms have to keep up. Find out how our RIS can help.
Tools and utilities for higher efficiency
Is there a way to relieve the RIS administrator from implementation effort and to speed up information generation for clinicians? Yes. Discover tools and utilities for more efficient support and decreased implementation cost.
Easy tools to build interactive documents (IDOCs) and clinical alerts yourself
Create time-saving interactive documents yourself. Easy IDOC tools enable clinical and administrative users to generate exactly the reports they need, fast.
Your value:
Be independent from vendor or SQL expert support for IDOCs
Run management reports faster and easier
Each case auto-assigned through Workflow Optimizer
Based on modality, subspecialty, referring physician, and priority, each case in the worklist gets automatically assigned to the most suitable radiologist via a user-friendly dashboard. This makes sure the workload is distributed in a balanced way.
Value for you
Enhance clinical outcomes, improve staff satisfaction
New guided implementation tools
Our new guided implementation tools reduce implementation effort and offer more control over your system.
Value for you
Reduce the time and costs of implementation and empower your system administrator
Paperless, mobile workflows
Is your expert staff wasting time filling in paper forms, trying to manage the paper shuffle ? Forget paper – go mobile. The paperless workflow based on mobile devices ensures efficient capture and secure management of documents.
System and interactive documents available on mobile tablet
With your RIS, the entire system as well as the interactive documents are available on tablets – making your staff more mobile and flexible during documentation. 
Your value:
Enhance patient and staff satisfaction
Eliminate paper-related mistakes and security gaps
Capture patient information like signatures on mobile devices
Your patients can complete and sign questionnaires on intuitive, easy to use tablets. For your care team this means: less scanning and faxing, reduced staff efforts and server storage.

 Your value:
Focus more time on patient, less on technology interruptions
Access relevant data, enterprise-wide
Consolidate your imaging workflow – beyond derpartmental borders. Establishing a seamless exchange of imaging information across the entire enterprise can help increase productivity and outcomes.
Personalized, secure, enterprise-wide access to patient clinical records
The RIS comes with personalized user modules: Your team no longer needs to search for patient information, because they have standardized access throughout the department.
 Your value:
Provide right information to right user at the right time & save time and effort
Consolidate administrative tasks & make better informed decisions
Enhanced serviceability through active server monitoring and system
Even behind the scenes, new capabilities like active server monitoring will continuously monitor the server, and Siemens Healthineers notifies the facility once issues have been resolved.
Value for you
Actively detect and correct system issues and minimize downtime
Your RIS helps to decrease operational costs, increase efficiency, and maintain a high standard of quality of care in departments serving medical imaging. Find out how your counterparts around the world utilize this patient-centric imaging workflow solution.
Higher efficiency through clever tools
Through its intelligent tools and centralizing architecture, the Siemens RIS can help to decrease operational costs.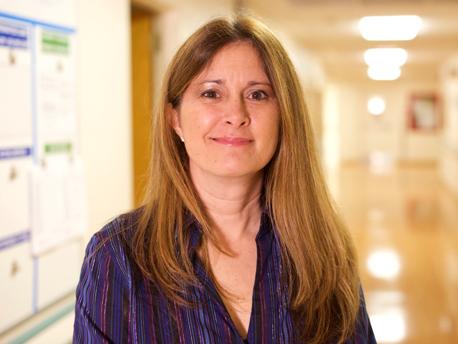 Anne Osowski, RIS Administrator, Bethesda Health, Boynton Beach, Florida, USA, describes the benefits of auto-generated patient letters in the RIS: After dictation, the results are sent to the syngo Workflow SLR Mammography Module, where they are parsed out and stored in the appropriate mammography database fields. Then, the appropriate letter stream is applied. "Currently, our staff spends two or more hours a day generating patient letters," says Anne Osowski. "We estimate this function will save us about an hour a day. And, those patients whose assessment is entered by the radiologist will receive their letters one day sooner than before."
"IDOC Builder is a phenomenal tool!", says Doug Ross, Radiology PACS Coordinator at Bay Area Hospital, Coos Bay, Oregon, USA. He uses the easy tools that his RIS offers to build interactive documents and clinical alerts to speed up report generation.
He also appreciates the new guided implementation tools, stating "The feature had great links, and I liked that I could add a task."
Less paper, more mobiles, more flexibility
Missing something? In 44% of lawsuits, physicians report that missing information is likely to adversely impact patients1. This can be due to error-prone paper workflows. Bethesda Health in Florida, USA, consequently set up a paperless workflow based on mobile devices.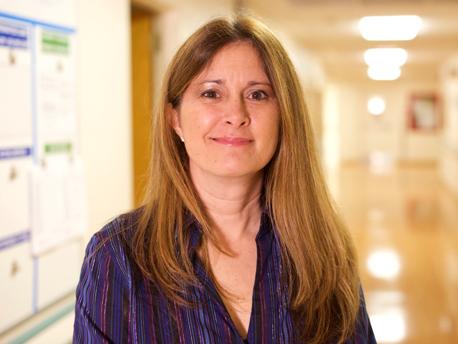 "Bethesda is also committed to taking advantage of the new mobile device application. The IDOC functionality can be accessed on any tablet type device connected to the facilities wireless network. This new functionality allows the staff the freedom of filling out patient questionnaires and documents, requiring a signature, without the constrictions of fixed equipment." Anne Osowski, Bethesda Health
The right information to the right user at the right time
Did you know? 75% of lawsuits in radiology center around a failure to diagnose or communicate2. Your RIS enables a seamless exchange of imaging information, enabling informed decisions for all involved administrators and clinicians.
"My number one goal as a radiologist is to accurately detect disease and convey [results] in a concise and accurate format so the referring physician can interpret and act accordingly. Portal Radiologist helps me do that by having all the relevant important clinical information available at my fingertips." Ariana Alvarez, MD, Bethesda Health, Boynton Beach, Florida, USA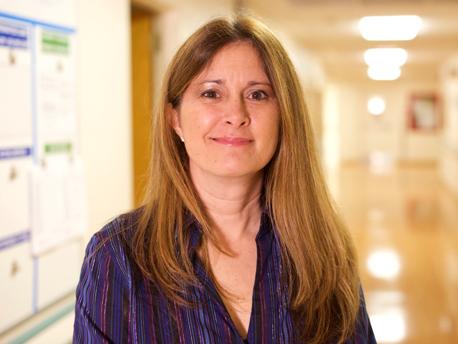 "Portal Administrator has vastly improved my day-to-day functionality, operations. [… ] I can be more engaged with the technologists and the radiologists while making changes in real time." Anne Osowski, IS Administrator, Bethesda Health, Boynton Beach, Florida, USA
Did this information help you?
Would you like to provide detailed feedback?