Transforming the system of care
Enable you to build a smart care delivery model that provides ​equitable access to care, no matter where patients are.
Expand
access to care
Transform the provision of care with tailored solutions that prioritize acceptability, availability and affordability to enable you to serve the underserved.
Deliver decentralized
care closer to patients
Integrate technology-based innovations that shift routine care to community settings enabling you to efficiently bring high-quality care to more patients, wherever they are.
Build a smartly-connected
system of care
Connect community and specialized care settings smartly, linking caregivers and patients to enable you to strengthen integrated and continuous care across the health system.
Value Partnerships
Leveraging our combined expertise along with our complete portfolio, Value Partnerships help drive change in how and where healthcare is delivered.
Gain insights on transforming the system of care
Watch our Shape 23 Keynote5:
Shaping healthcare in 2023 and beyond
We are sharing inspiring ideas and innovative solutions for three of the biggest challenges faced by healthcare providers: 

Chapter "Meet patients where they are" 
To meet patients where they are, we discuss how to reconfigure care delivery in both low and high acuity settings.

Explore our Insights Center and find:
articles with directly applicable approaches | white papers | expert voices | studies | surveys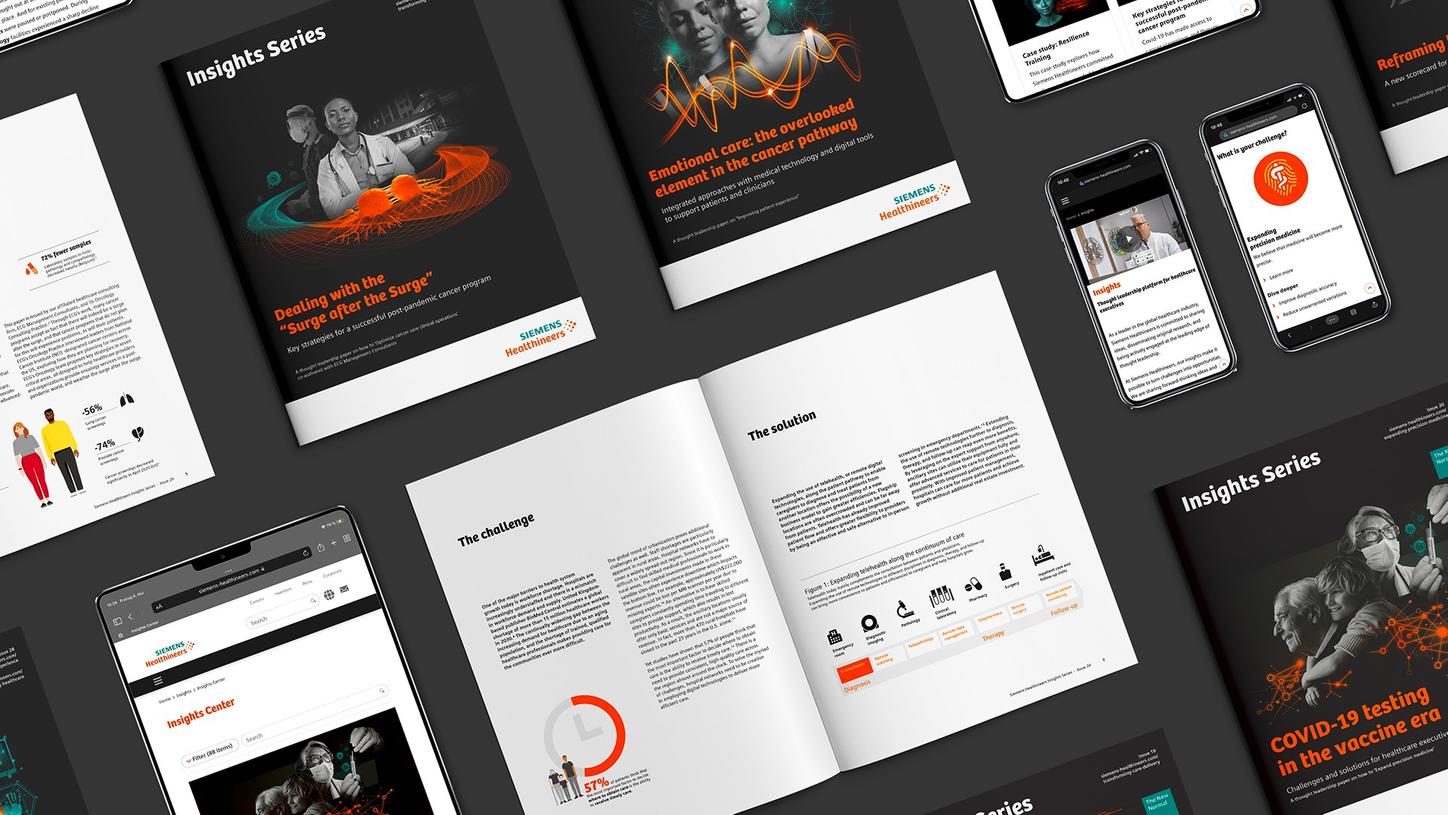 Stay tuned with regular executive insights
Subscribe to discover thought-provoking ideas, gain practical solutions to 
today's most pressing healthcare challenges, and receive our Insights Series.
By clicking Submit you consent to the processing of your above given personal data by the Siemens Healthineers company referred to under
Corporate Information
and for the purpose described above. Further information concerning the processing of your data can be found in the
Data Privacy Policy
. You are aware that you can partially or completely revoke this consent at any time for the future. Please declare your revocation to the contact address given in the Corporate Information and sent it to us via the following e-mail address:
dataprivacy.func@siemens-healthineers.com
.
Did this information help you?
4
syngo Virtual Cockpit is not commercially available in all countries. Due to regulatory reasons its future availability cannot be guaranteed. Precondition: Expert-i enabled modality from Siemens Healthineers and appropriately trained personnel operating under applicable federal, state, and local laws as to the specific imaging modality(ies), including radiation and contrast. details. Use from home: Prerequisite is a secure VPN connection to the department network. Use syngo Virtual Cockpit anywhere/at all locations. Prerequisites include Internet connection to clinical network, DICOM compliance, meeting of minimum hardware requirements, and adherence to local data privacy regulations.
5
Siemens Healthineers Shape Keynote is our annual signature event.  It offers a unique blend of market expertise and Siemens Healthineers innovations. The keynote provides access to the knowledge of some of the world's most respected healthcare thought leaders and unveils exclusive Siemens Healthineers breakthroughs for the first time.