Cytokine Storm and Laboratory Testing - Educational Resources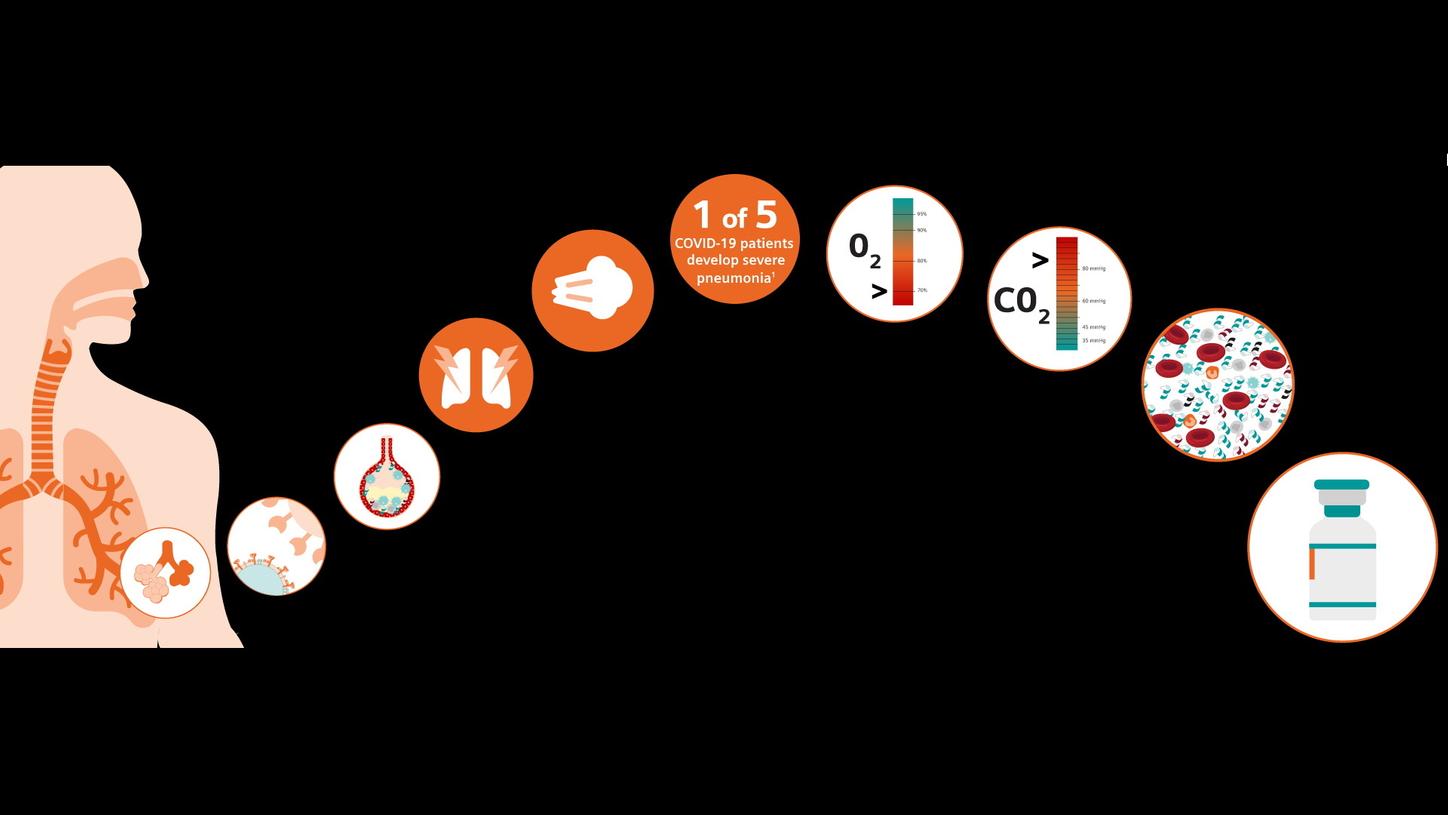 Cytokine Storm and Laboratory Testing
Educational Resources for you
While most people with COVID-19 exhibit mild symptoms, approximately one in five develop severe pneumonia.1 Of severe COVID-19 patients, approximately 5% develop a systemic dysregulated cytokine response.1,2 This extreme immune response, called cytokine storm (CS), is associated with severe COVID-19 disease and can cause widescale cellular and organ tissue damage.
The use of inflammation, tissue and organ damage biomarkers can help clinicians understand the severity of the disease and implement timely interventions for COVID-19 patients at risk for CS.
High serum levels of pro- and anti-inflammatory cytokines were found in patients with severe COVID-19.3,4 IL-6 levels were higher in COVID-19 patients with severe disease.3,5   
Tissue and organ damage in patients with CS can be monitored with a variety of laboratory tests.6
Tissue and organ damage markers, such as:
Siemens Healthineers has a robust menu‡ of inflammatory markers (including a key marker, IL-6†) and other lab tests to assess tissue and organ damage. Some or all uses of the analytes described have not been approved or cleared by the FDA. 
AACC webinar: Cytokine Storm Syndrome and COVID-19
Watch the webinar on demand today
Dr. Randy Cron discusses criteria for identifying cytokine storm syndrome (CSS) in patients, complications, and available potential treatments, which include glucocorticoids but also targeted therapies that dampen pro-inflammatory cytokines such as interleukin-1 (IL-1) and IL-6.
Speaker:
Randy Cron, MD, PhD
University of Alabama at Birmingham
Article in Medical Lab Observer (MLO): COVID-19 and Cytokine Storm Syndrome
The authors cover the cause and symptoms of COVID-19 and how severe cases can relate to cytokine storm. Also discussed is IL-6 and its potential predictive value for COVID-19 severity.

Essa informação foi útil?
1 Siddiqi HK, et al. J Heart Lung Transplant. 2020. https://doi.org/10.1016/j.healun.2020.03.012.
2 Zhou Y, et al. National Science Review. 2020. DOI: 10.1093/nsr/nwaa041.
3 Qin C, et al. Clin Infect Dis. 2020. https://academic.oup.com/cid/advance-article/doi/10.1093/cid/ciaa248/5803306.
4 Del Valle, Kim-Schulze, Huang, et al. https://doi.org/10.1101/2020.05.28.20115758.
5 Zhou F, et al. The Lancet. 2020. https://doi.org/10.1016/S0140-6736(20)30566-3.
6 https://www.ifcc.org/ifcc-news/2020-03-26-ifcc-information-guide-on-covid-19/. (Accessed January 5, 2021).
IMMULITE TNFα, IL-1ß, IL2R, IL-6, IL-8, and IL-10, Atellica IM IL- 6, BN and Atellica NEPH SAA assays are not FDA cleared/approved for sale in the U.S.
Some or all uses of the analytes described have not been approved or cleared by the FDA.