Emergency Surgery
The best critical care possible requires high quality 3D imaging which can be acquired fast in a hybrid room enabling both neurosurgery and neuroendovascular treatment without patient repositioning. Learn how to take emergency treatment to the next level.

The possibility of converting between endovascular and open surgical procedures anytime without any patient transfer is of great importance when dealing with emergency cases. In hybrid operating rooms, intraoperative 3D images can be acquired in less than 5 seconds. Imaging of the head in sitting position is possible with the integration with surgical tables.

Why will endovascular and open surgery be done together? Watch the challenging case in the Medical Knowledge Corner below.
Vascular Malformations
Find out how the surgical removal of vascular malformations can rely on the robot-supported imaging during microsurgical excisions to assure the complete removal of the lesion.

When the patient is positioned on the OR table, the pre-operative location of lesions change with brain shift. The intraoperative syngo DynaCT 3D imaging can provide actual anatomical landmarks and transfer them to the navigation system for precise intraoperative surgical guidance. Especially, the anatomy of the vessels can be seen with great detail in the intraoperative 3D images , which is of highest importance during vascular malformation surgeries.

Discover how intraoperative angiography helps to detect residual AVMs after microsurgical excision in the Medical Knowledge Corner.
Aneurysm Treatments
During neuroendovascular procedures, excellent 2D imaging is needed to shift the prothesis and achieve correct placement. In the end an intraoperative 3D image can verify correct placement. Learn how to treat aneurysms with biplane imaging.

For neuroendovascular procedures, the Artis biplane technology creates comprehensive 3-dimensional views of the blood vessels in the brain. Equipped with two flat detectors, the Artis zee biplane system offers excellent coverage of the relevant area with fine detail resolution to support you in your decision-making. The flexible positioning of the biplane system enables free head access to anaesthesiologists during the whole procedure.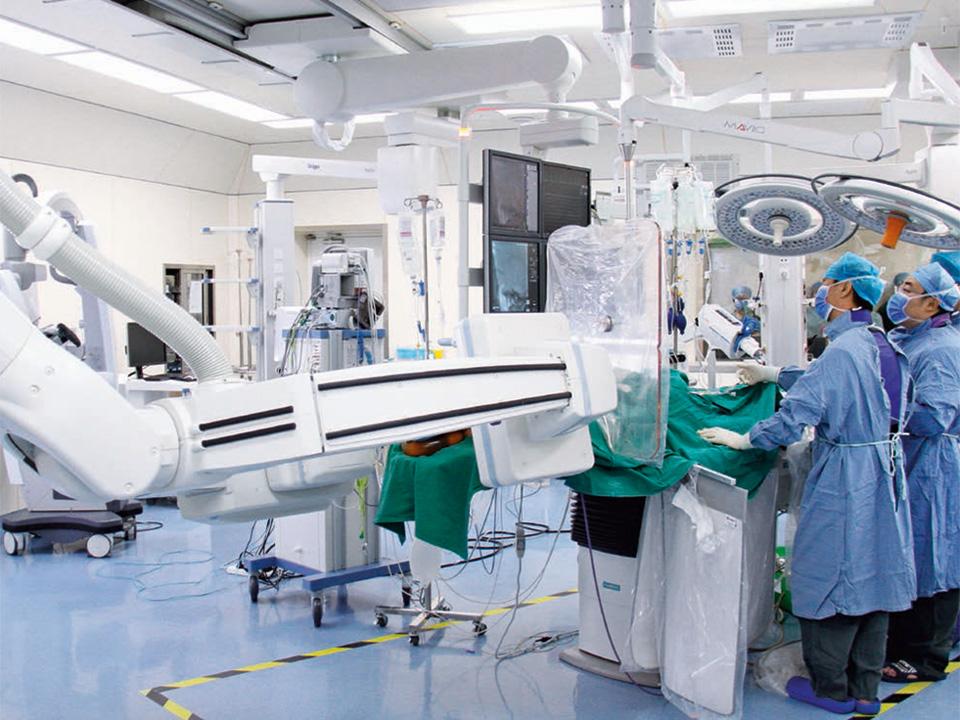 Treatment of a giant meningioma in a hybrid OR
Illustrated workflow in hybrid operating rooms, No. 10
Medical Knowledge Corner
Explore our collection of case studies, clinical workflows, videos, brochures and scientific publications for neurosurgery.
Videos
Robotic 3D imaging for spinal fusion (short)
Robotic 3D imaging for spinal fusion (long)
Emergency treatment in a neurosurgical hybrid operating room
Robotic imaging after microsurgical excision of an AVM
3D 2D overlay with syngo iPilot dynamic