Cardiology
Improve outcomes with automated protocols and AI-powered measurement
Advanced applications and technologies take the user beyond basic cardiovascular ultrasound functionality to deliver fast, precise and actionable understanding of a patient's condition. Applications that simultaneously deliver detailed information about anatomy and blood flow and allow valve modeling and quantification support improved workflow.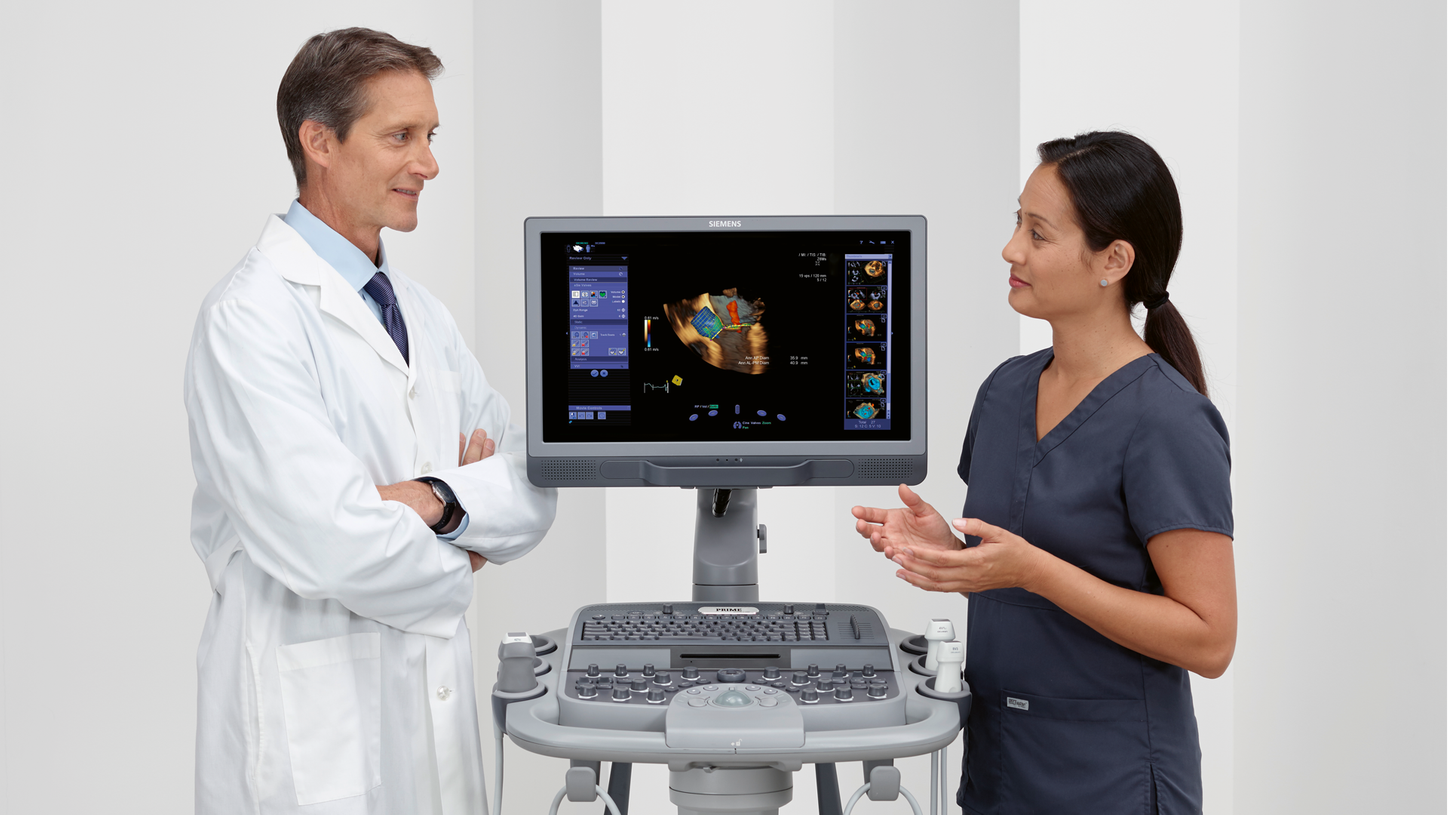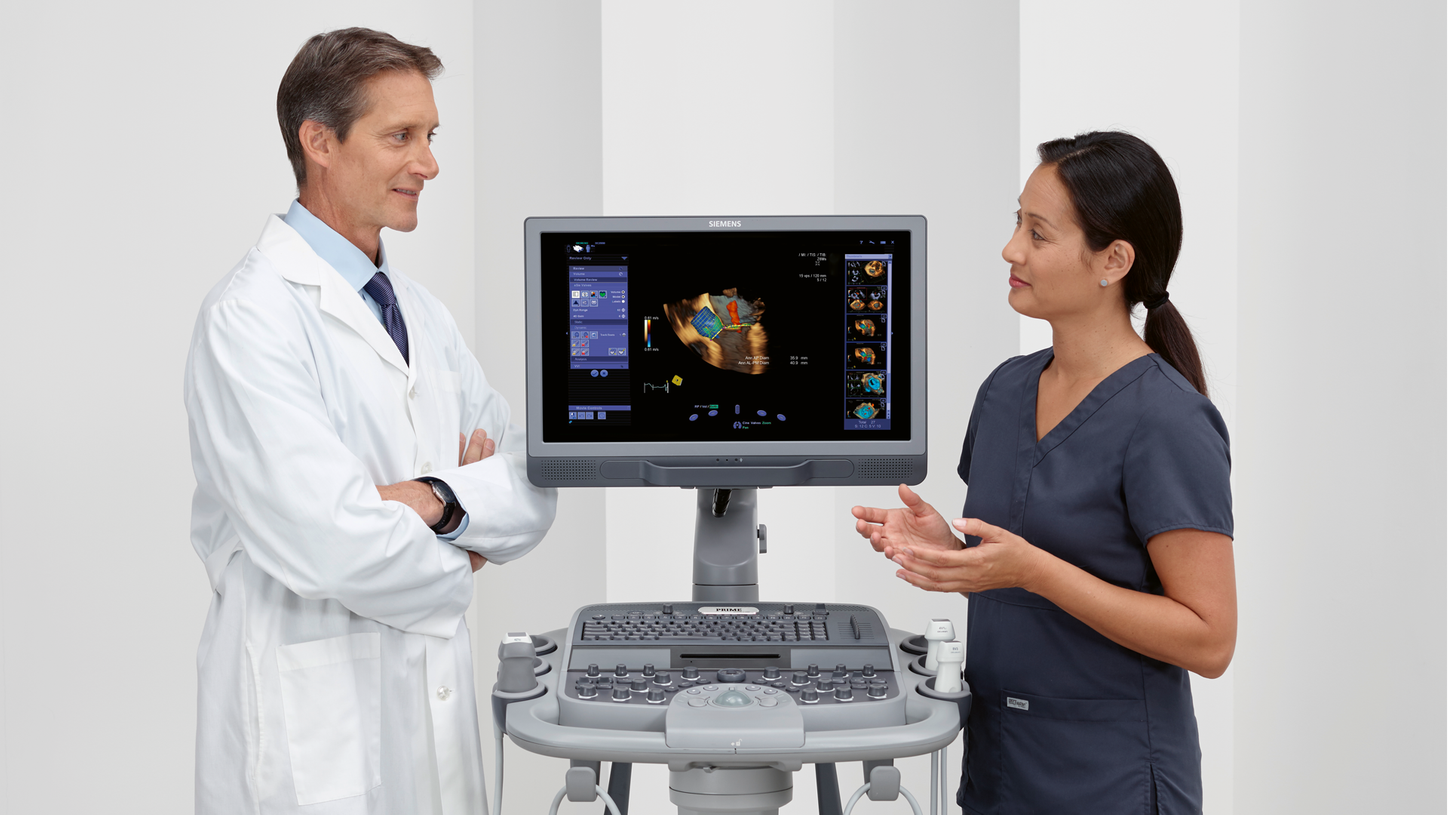 Allowing clinicians to model the mitral and aortic valves in 3D and assess measurements with one-click, eSie Valves™ advanced analysis package provides fast and reproducible visual and quantitative information to improve workflow.
Offering comprehensive clinical information for procedure guidance, TrueFusion™* combines real-time anatomical data from the ACUSON SC2000 PRIME ultrasound system and the Artis PURE angiography system. This allows the visualization of up to 15 overlays and aortic and mitral valve overlays to enhance cardiac procedures
Essa informação foi útil?
Gostaria de fornecer um feedback detalhado?