Get inspired and learn how healthcare systems around the globe are being continually upgraded and transformed for better access and more equitable care.
Why should you read this paper?
Transforming the system of care is one of the central challenges facing all healthcare providers today. The need to transform care systems is driven by both opportunity and necessity.

The opportunities in healthcare nowadays are vast: imaging advances, telehealth and telemedicine emergence, AI potential, patient engagement focus, etc. As vast, is the necessity for change to make advanced health services available to those in need.

This whitepaper analyzes steps that can be taken to expand access to care, effectively deliver more decentralized care, and by building smartly-connected systems of care. Learn more about how your organization can embrace these strategies.
Key takeaways from the paper
Expand access to care:
Availability, affordability, acceptability
Acceleration of global development in joint efforts
End-to-end healthcare delivery by technology
Capacity building advancements
Deliver decentralized care closer to patients:
Virtual care
Mobile units for screening or treatment
Hub-and-spoke delivery models
Outpatient health settings
Build a smartly-connected system of care:
Inter-connectivity of health systems
Provider-to-patient connectivity 
Artificial Intelligence and data insights
eHealth platforms and patient portals
Do you know?
How high is the percentage of the global population that still lacks access to essential health services?
Do you want to take full advantage of the paper?
Become an expert on the topic – discuss and share it with your peers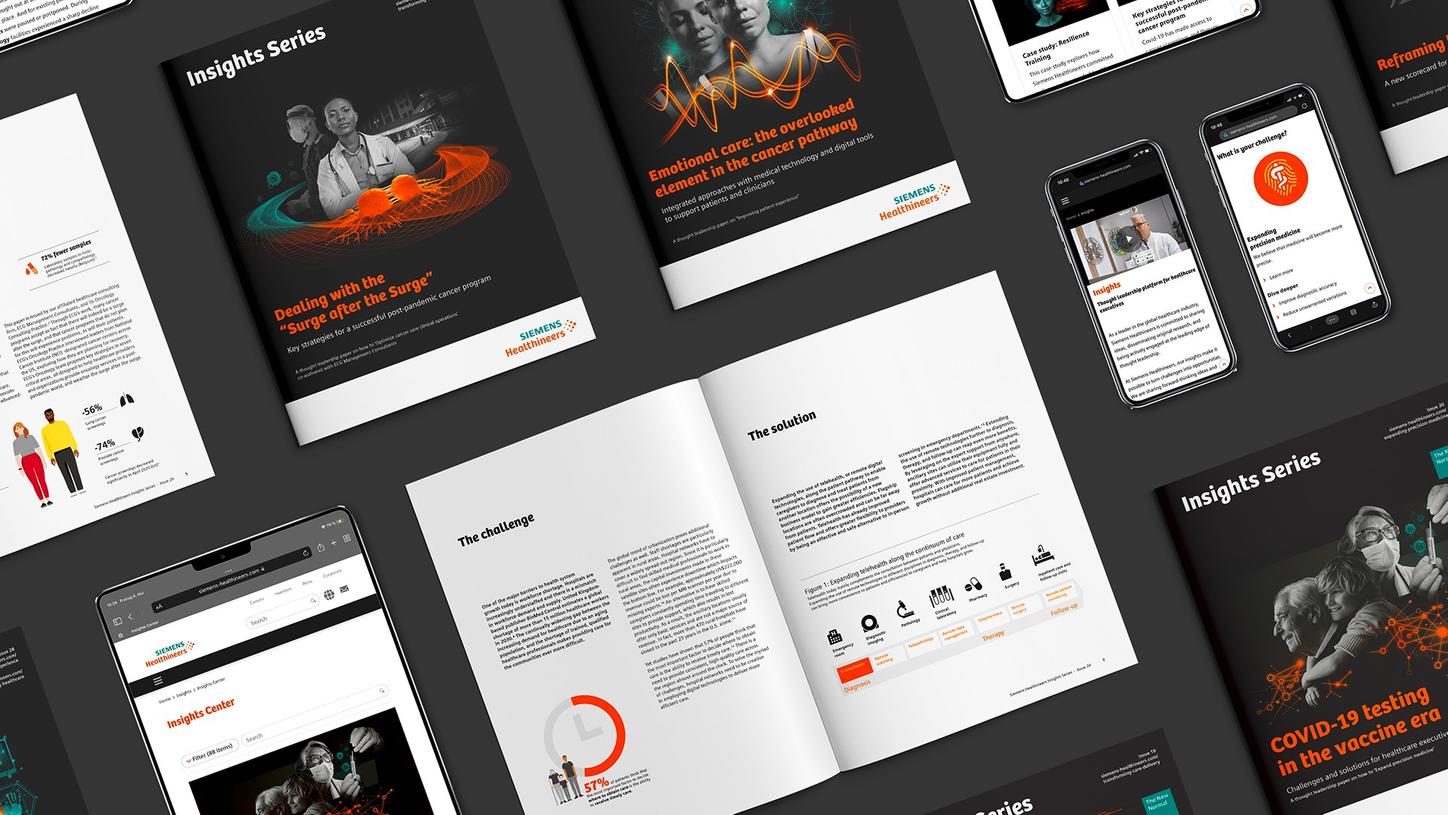 Stay tuned with regular executive insights &
order your print copy
Subscribe to discover thought-provoking ideas, gain practical solutions to 
today's most pressing healthcare challenges, and receive our Insights Series.