Go for better patient care with tablet-based mobile workflows
We have developed a completely new way of operating the CT scanner, remote and tablet-based mobile workflow. This ground-breaking workflow allows you to stay with patients for longer. The new mobile workflow offers a simpler, more intuitive interface, giving you the capability to complete routine studies in as few as six presses of the GO button.
Gone are the days of being anchored to the CT control room. Now you can check-in patients, verify identity and select routine exam protocols all from a completely mobile tablet – taking the control room with you, wherever you go.
Additionally, a convenient wireless remote control helps you move the table and even start X-rays from anywhere in the scan room or directly outside of the room.. Free yourself from the control room for true flexibility in your routine CT work -- while allowing you to keep an unparalleled focus on the patient,
 
Gain flexibility with the new mobile workflow
Built around a new mobile workflow, SOMATOM go.Up features a line-up of innovative solutions that bring an unparalleled level of flexibility and mobility to daily CT routines. The solutions also help to enhance patient comfort for potentially higher levels of patient satisfaction.
Tablet
Lightweight, high-resolution tablet gives you total freedom over how you work
With Scan&GO technology, you just need a few steps for the entire scan
Start checking patient information as soon as you collect them from the waiting room, and then prepare the scan directly at the gantry
Stay with the patient for longer
New workplace design
Thanks to gantry-integrated computers, complete flexibility over where you position the workstation
Depending on your needs and infrastructure, you can set up the workstation in the same room, outside the scan room, or in a separate control room
Camera
Helps you keep an eye on the patient at all times
Makes it easy to provide better care
Close-up perspective makes it easy to spot even micro-movements and keep the patient in the right position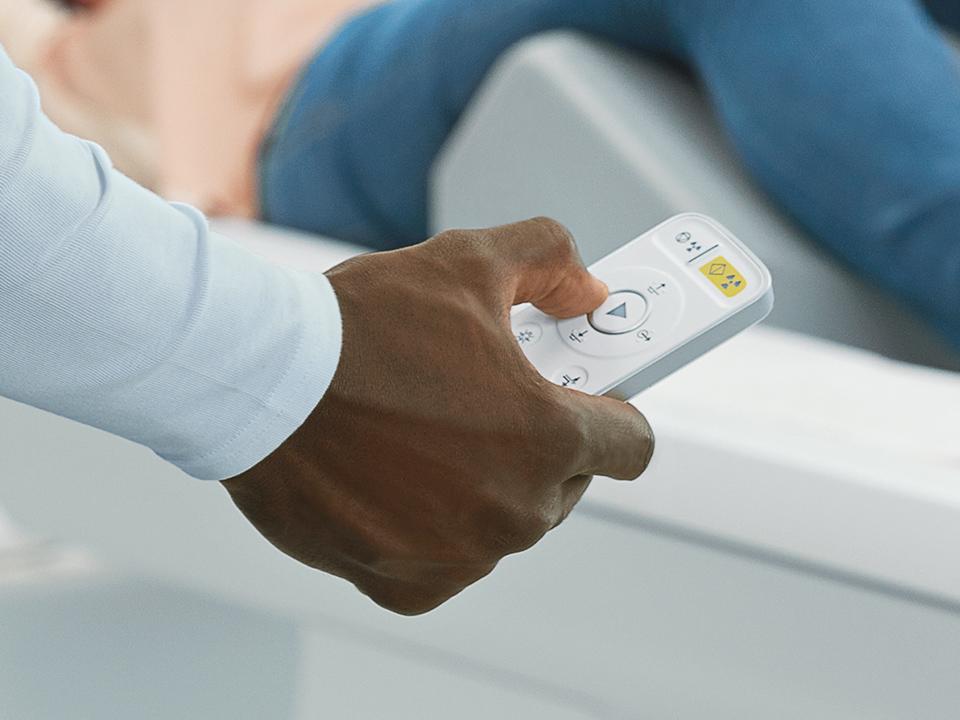 Remote control
Easy-to-use Bluetooth remote control
Streamlines scanning and makes workflow processes more efficient
Integrated Injector Arm
Swing injector arm out of your way when not in use
Optimize your exam room with no need for floor or ceiling mounted injectors
Simple positioning at the front or rear of gantry
By clicking Submit you consent to the processing of your above given personal data by the Siemens Healthineers company referred to under
Corporate Information
and for the purpose described above. Further information concerning the processing of your data can be found in the
Data Privacy Policy
. You are aware that you can partially or completely revoke this consent at any time for the future. Please declare your revocation to the contact address given in the Corporate Information and sent it to us via the following e-mail address:
dataprivacy.func@siemens-healthineers.com
.