Reach patients in your community with a mobile lung cancer screening program
With a mobile lung cancer screening program, you can bring the low-dose CT exam that at-risk patients need closer to where they live. With a short set-up, our self-contained Mobile Lung Screening Solution offers the high image quality, ease of use, and flexibility you need to create a lung screening program that meets the real-life needs of your community.
Why use the SOMATOM go.Up?
Use the SOMATOM go.Up for your lung cancer screening program and you may: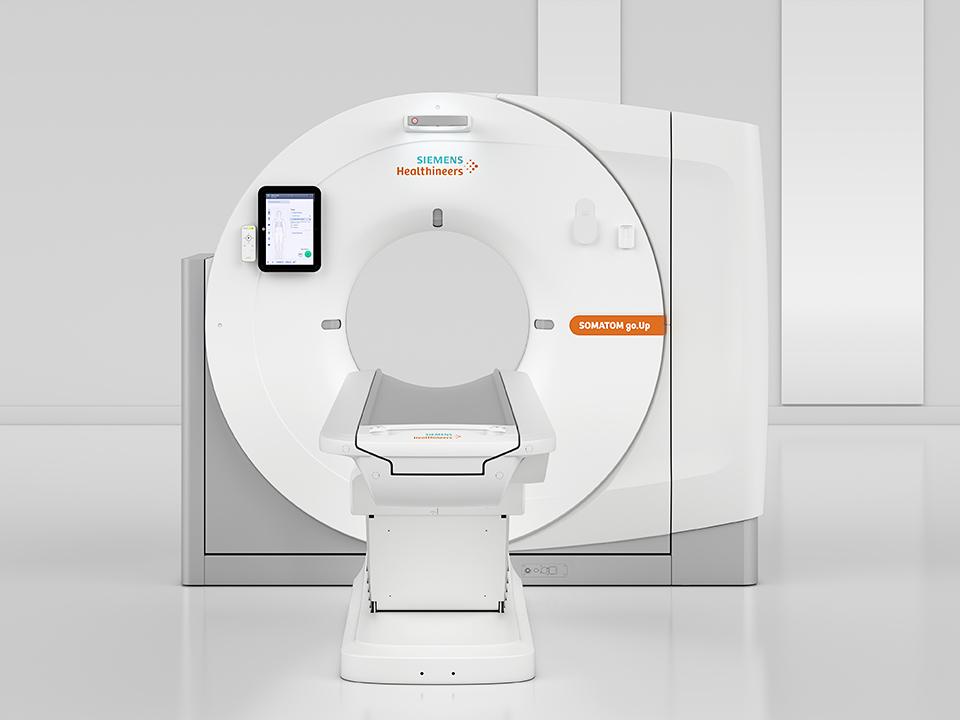 SOMATOM go.Up for Lung Cancer Screening
With its tablet-based mobile workflow, small footprint, low power and cooling requirements, and dose efficiency technologies that won't compromise image quality, the SOMATOM go.Up is an ideal fit for your mobile lung cancer screening program.
By clicking Submit you consent to the processing of your above given personal data by the Siemens Healthineers company referred to under
Corporate Information
and for the purpose described above. Further information concerning the processing of your data can be found in the
Data Privacy Policy
. You are aware that you can partially or completely revoke this consent at any time for the future. Please declare your revocation to the contact address given in the Corporate Information and sent it to us via the following e-mail address:
dataprivacy.func@siemens-healthineers.com
.
Did this information help you?