Coronary Artery Disease

Make confident diagnostic decisions on coronary artery diseases – fast
Coronary artery disease (CAD) is the most common type of heart disease.1 While age can be a risk factor, coronary artery disease does not only affect old people. Younger people can also have a heart attack. Frank, an athletic 50-year-old man, went for a cardio checkup at the request of a friend. Learn how his friend saved him from a heart attack.
Our testing, multimodality imaging, and therapy solutions can help prevent unnecessary invasive procedures along the CAD pathway. And innovations at the point of care expand opportunities to improve precision for patients. The digital competence of our portfolio helps interdisciplinary teams make faster care management decisions that can lead to improved clinical outcomes.
of diagnostic angiographies show no relevant coronary lesions2
Listen to our customers in our online webinars series or watch our customer stories and learn from the expert how we at Siemens Healthineers can support you in your daily routine.
Discover the latest online webinars on demand
Novel insights into MINOCA and INOCA: Resolving diagnostic dilemmas
The complexities of diagnosing MINOCA and INOCA remain challenging. The CVC online webinar will highlight the added value of CMR, CT, and angio imaging in both acute and chronic ischemia without obstructive coronary arteries. Learn from experts Chiara Bucciarelli-Ducci, MD, and Colin Berry, MD, about the potential of diagnostic imaging for risk assessment and prognosis in MINOCA and INOCA patients.
Watch different coronary artery cases and learn from your peers
Non-invasive testing can help prevent unnecessary invasive procedures for CAD patients
Karolina Dorniak, MD, and Katarzyna Sienkiewicz, MD, from the Medical University of Gdańsk discuss the latest trends in noninvasive imaging. Many of their CAD patients are diagnosed using noninvasive cardiac CT and MRI scans.
Our product and solutions portfolio
Experience the latest technologies in our coronary artery disease product portfolio
NAEOTOM Alpha
with Quantum Technology
NAEOTOM Alpha® offers high resolution in cardiac imaging to
see small details in coronary CTA;
identify more details in coronary plaque evaluation;
offer high resolution at low dose in all standard CT angiography protocols.
Atellica VTLi Patient-side Immunoassay Analyzer
Attelica® VTLi Immunoassay Analyzer represents a vital leap forward in cardiac testing and
improves emergency department throughput;
offers hs-cTnI testing right at the point of care;
can be easily integrated into assessment processes.
ARTIS icono
An icon of innovation
Turn innovation into common practice with
excellent coverage with a small footprint;
the new image chain, OPTIQ, enabling significant dose reductions;
Structure Scout, offering material-specific imaging.
QuantWeb vFFR
Integration of angio-based FFR
Courtesy of University of Tokyo Hospital, Japan
Less invasive angio-based FFR calculation tool vFFR
calculates the pressure drop in the coronary arteries;
is a fast and easy-to-use tool to assess the hemodynamic relevance of stenoses;
shows high correlation with FFR and high inter-observer reproducibility.
syngo CTO Guidance
Preprocedural planning using CT data
Courtesy of LMU Klinikum Munich, Germany

Expand your procedure mix by treating more CTO patients using syngo CTO Guidance for
automated segmentation of the coronaries, centerline extraction, and color coding of the centerlines to indicate foreshortening;
preprocedural planning of optimal angulations;
reducing fluoroscopy duration and wiring times.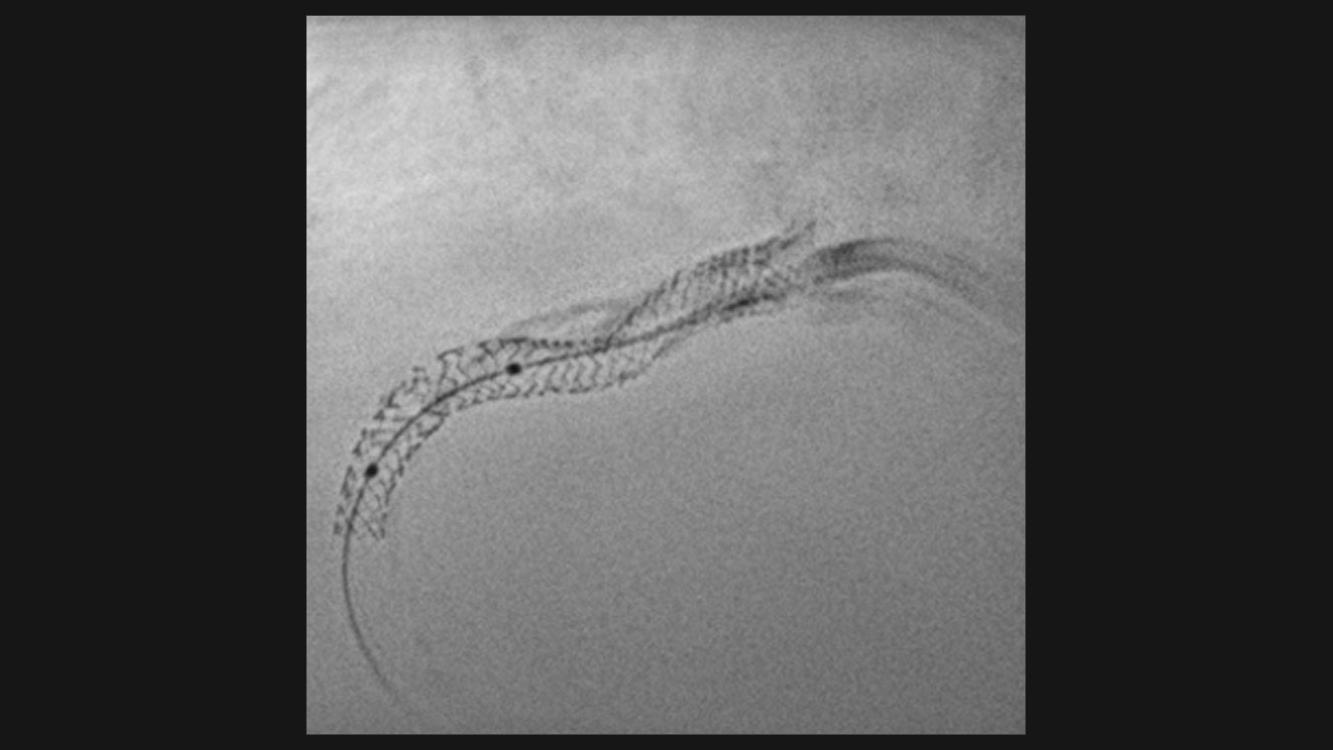 ClearStent Live
Real-time stent enhancement
Courtesy of Universitätsklinikum Erlangen, Germany
ClearStent Live allowing real-time verification of stent positioning while moving the device
is integrated into the ARTIS systems, without the need of an additional workstation;
supports complex procedures like kissing stents, skirting technique, and adjacent stents;
offers the potential to speed up procedures and save contrast agent.
Make successful business cases your own
CTO Guidance calcutaor
Learn how you can make the most of your investment 
Frequently Asked Questions
We offer both static and real-time stent enhancement with ClearStent and ClearStent Live, respectively. Both options are available on all our systems without the need of an additional workstation and can also be used via the footswitch. Users of ARTIS icono and ARTIS pheno have the possibility to choose between two ClearStent Live options – one eliminating cardiac movement in the enhanced view and one overlaying the enhanced view on live fluoro. For more information please visit our ClearStent Live website.
Yes, we offer syngo CTO Guidance to support you in performing CTO cases with shorter wiring times and shorter fluorosopy duration. For more information please visit our syngo CTO Guidance website.
With Sensis Vibe, hyperemic and nonhyperemic calculation methods are seamlessly integrated into our recording system. The gold standard FFR, resting Pd/Pa and the Boston Scientific algorithm DFR are integrated. Siemens Healthineers also offers angio-based FFR with the standalone CAAS vFFR workstation on all our systems and the integrated QuantWeb vFFR as part of our syngo Application Software on ARTIS icono and ARTIS pheno. For more information, please visit our vFFR website.
Yes, this is possible with the use of CAAS IV-LINQ and is IVUS or OCT vendor independent.
Yes, the MAGNETOM Sola Cardiovascular Edition is a 1.5T MRI scanner configured to meet the demands of cardiologists. The MAGNETOM Sola Cardiovascular Edition offers exams in free breathing for vulnerable cardiac patients and includes tissue characterization applications as well as planning and guidance software tools, such as myExam Cardiac Assist. For more information, please visit our MAGNETOM Sola Cardiovascular Edition website.
For robust cardiac imaging without motion artifacts high temporal resolution is needed. Synergizing the best scanner technology with fast and intelligent workflow applications leads to a complete solution for fast and confident decisions. The unique temporal resolution of Dual Source technology eliminates cardiac and coronary motion at low contrast and radiation dose levels. For more information please, visit our Cardiac CT website.
With the Atellica VTLi® Patient-side Immunoassay Analyzer, Siemens Healthineers offers a simple-to-use tool which delivers accurate, clinically actionable, high-sensitivity troponin I results in under 8 minutes – directly at point of care. For more information, please visit our Atellica VTLi website.
With Sensis Vibe, Siemens Healthineers offers a scalable solution for hemodynamic acquisitions within the cath lab and hospital infrastructure. It is a central point of data handling and the vital core where all events, decisions, measurements, and data from the procedures are captured. Sensis reduces administrative effort and standardizes documentation and reporting across interventional entities. For more information, please visit our Sensis Vibe website.
Did this information help you?