Criticality

A new methodology to assess your service strategy
Outcomes that help to optimize the patient experience are the critical focus of medical organizations —                          and rightfully so.
You need to be assured that your equipment is available in the most critical moments. But you also face the challenge of balancing the cost of that availability.
Introducing criticality. Now you can ensure value and clinical outcomes in your service strategy.
How does system availability affect high-stakes patient outcomes?
Do you have redundancy in your fleet to share the load in the event of unanticipated downtime?
Are typical patient throughputs, exam volumes and reimbursements affected by unexpected interruptions?
Will issues with your imaging systems lead patients to choose other providers?
What's your criticality score?
We have a service solution for every level of criticality
Highly critical
Equipment that is essential for patient care under typical operating conditions. Any downtime leads to imminent negative impacts.
Moderately critical
Equipment that is important for patient care where downtime causes disruptions in operations. Typically these disruptions will not significantly impact patient care.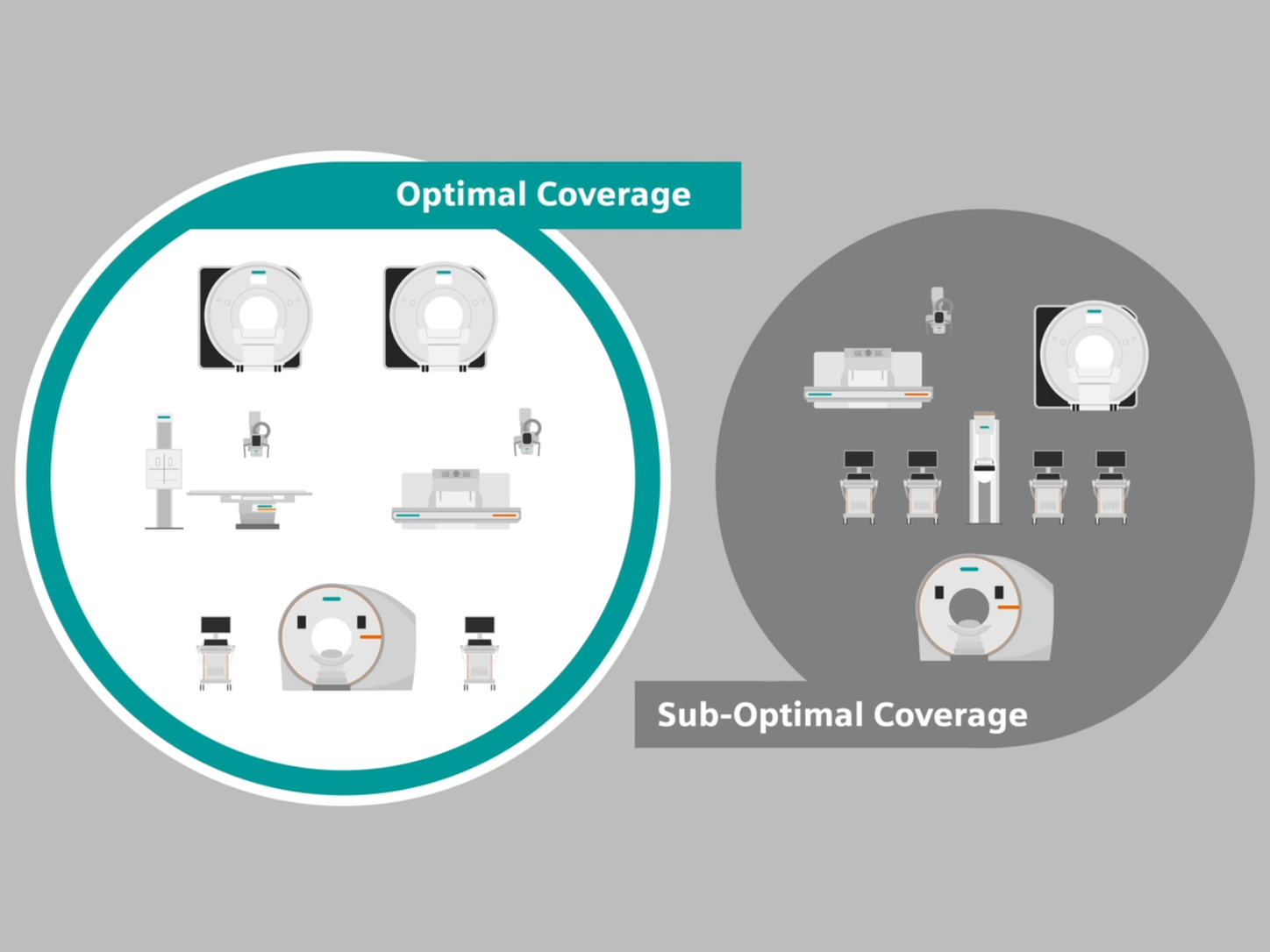 Less critical
Redundant equipment or equipment used for elective non-emergent care. Operations and patient care are minimally impacted by equipment downtime.
Our team talked to hundreds of healthcare leaders to find out exactly how they used their equipment. Take an in-depth look at what we learned.
Establishing criticality to balance your fleet and create value
Without an understanding of the criticality of individual imaging systems, healthcare providers may experience a misalignment between the functional use of their equipment and the investment in maintenance and service for that equipment.
Criticality assessments can help maximize the value of a service plan while balancing costs across your fleet or enterprise, ultimately helping you optimize clinical operations.
By clicking Submit you consent to the processing of your above given personal data by the Siemens Healthineers company referred to under Corporate Information and for the purpose described above. Further information concerning the processing of your data can be found in the Data Privacy Policy. You are aware that you can partially or completely revoke this consent at any time for the future. Please declare your revocation to the contact address given in the Corporate Information and sent it to us via the following e-mail address: dataprivacy.func@siemens-healthineers.com
Did this information help you?