Insights Series
Thought Leadership insights
Thought Leadership insights
The Siemens Healthineers Insights Series is our preeminent thought leadership platform, drawing on the knowledge and experience of some of the world's most respected healthcare leaders and innovators. The Series explores emerging issues and provides you with practical solutions to today's most pressing healthcare challenges. ​
Insights oncology
The current series of Insights Series papers focus on oncology, presents strategies and looks at ideas how cancer care can be improved in the future to realize the vision of a world without fear of cancer.
Digital Transformation in Healthcare
Get insights on how smart financing solutions make investments in digital and 
AI-driven technologies possible, affordable, and sustainable. Read more
Explore our Insights Center and find:
articles with directly applicable approaches | white papers | expert voices | studies | surveys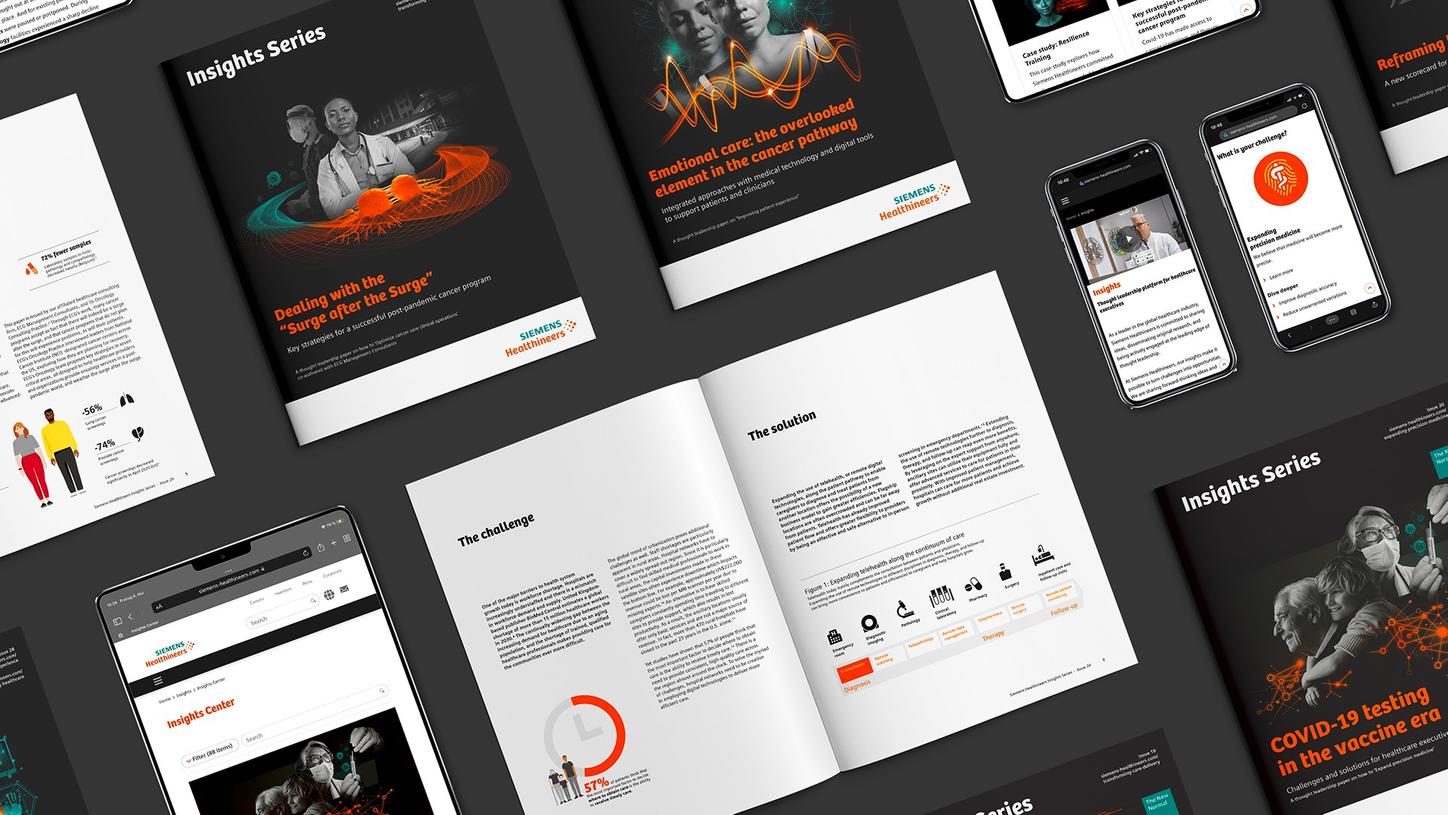 Stay tuned with regular executive insights
Subscribe to discover thought-provoking ideas, gain practical solutions to 
today's most pressing healthcare challenges, and receive our Insights Series.
Always be one step ahead
with regular impulses