Better patient outcomes with high-performing diabetes assays
Chemistry and immunoassay results you can count on
An estimated 463 million adults worldwide have diabetes with approximately 50% undiagnosed. By 2045, this number will rise to over 700 million.1 Diabetes is a chronic disease that occurs when the pancreas does not produce enough insulin or when the body cannot effectively use the insulin it produces. Early diagnoses and routine lifetime monitoring are critical to minimize the risk of developing other life-threatening health conditions.
The diagnosis of diabetes is made primarily by the detection of hyperglycemia, but there are many diagnostic testing options available. Diabetes-related assays are performed for various reasons on many different types of patients. The broad diabetes test menu from Siemens Healthineers is used as an aid in the diagnosis of diabetes, identification of those at risk, differentiation of type 1 from type 2 diabetes, monitoring of the diabetic's glycemic control, and in tracking of the progression of the disease.
End-to-end Solution for HbA1c Testing
Diagnosing and Monitoring Diabetic Patients
High accuracy HbA1c testing options from near patient to the high volume laboratory
Provides confidence in results with a NGSP certified and IFCC standardized A1c assay
Offers high precision and accuracy that meets the latest standards in A1c testing
Demonstrates minimal interference (< 5%) from most known HbA1c variants (HbC, HbD, HbE, HbS, and HbA2)
Comprehensive Diabetes Testing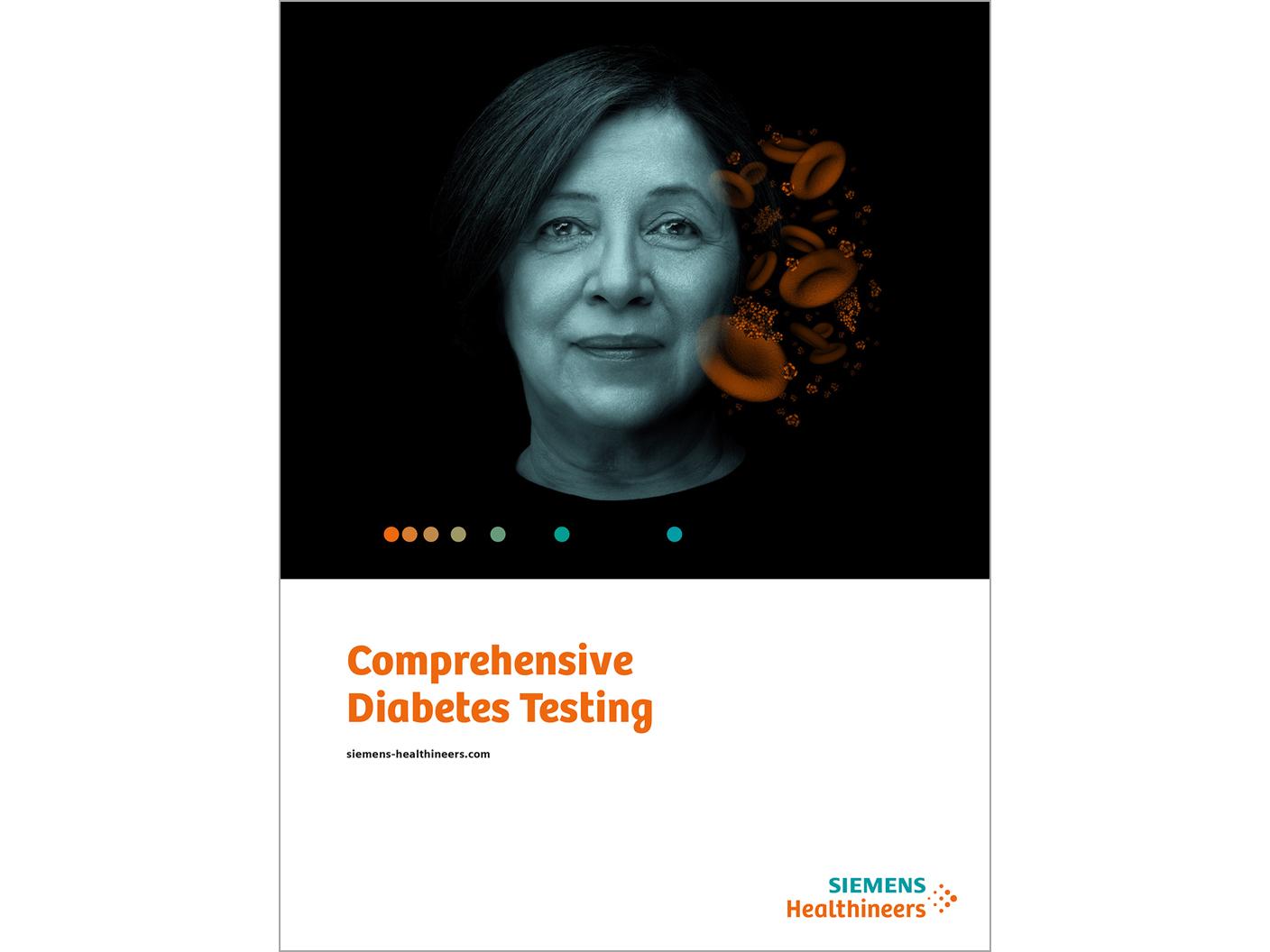 Comprehensive Diabetes Testing
A valuable diagnostic tool to determine the cause of symptoms of diabetes
Offers a broad range of systems, assays, and point-of-care analyzers to help diagnose and monitor the diabetic patient
Delivers clinical excellence with a comprehensive diabetes assay portfolio designed to monitor glycemic control and treatment strategies
Achieves clinical relevance when diagnosing and monitoring diabetic patients with an IFCC standardized and NGSP certified Atellica CH Hemoglobin A1c_E Assay
Comparison of Hemoglobin Variants
Comparison of Hemoglobin Variants across Siemens Healthineers HbA1c Assays
A study of the most common hemoglobin variants worldwide
Understanding hemoglobin variants and the effect of their presence on HbA1c results
Utilized samples from the National Glycohemoglobin Standardization Program (NGSP) and the International Federation of Clinical Chemistry and Laboratory Medicine (IFCC)
Delivers several hemoglobin A1c assays that demonstrate no significant (<5%) interference across all Siemens Healthineers systems
See our diabetes portfolio across platforms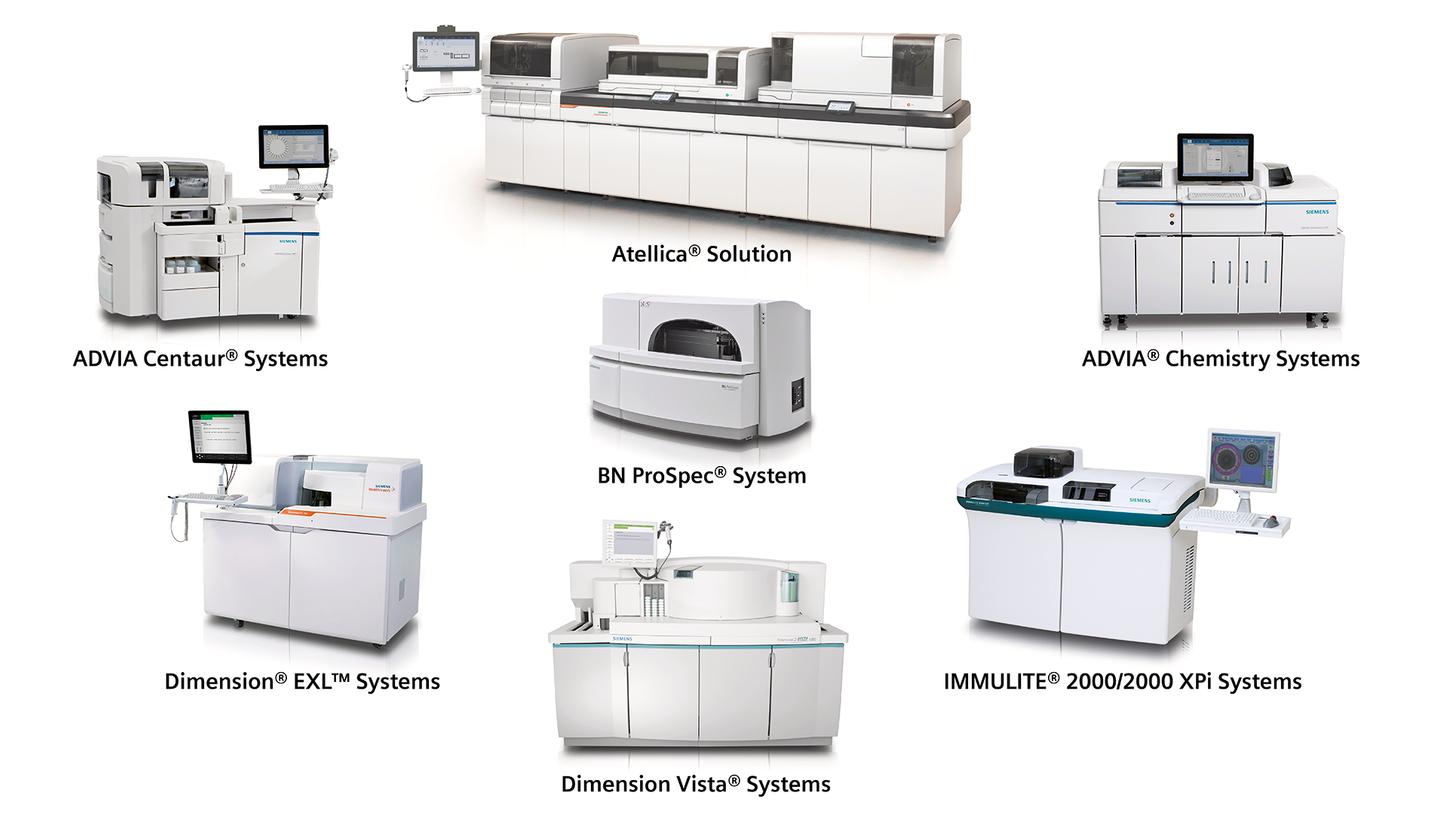 Explore our broad and growing test portfolio across disease states
The products/features mentioned here are not commercially available in all countries. Due to regulatory reasons, their future availability cannot be guaranteed. Please contact your local Siemens Healthineers representative for additional information.
Did this information help you?