Desarrollo del personal sanitario Value Partnerships - Siemens Healthineers
Personal

Tome decisiones inteligentes sobre el personal hoy mismo con Value Partnerships.
Dentro de nuestras Value Partnerships, ofrecemos formación permanente y planificación del personal, además proporcionamos soluciones para el personal a corto y largo plazo, incluidas soluciones para personal que trabaja a distancia para realizando exámenes y terapias.

Soluciones para personal
Nuestro impulsor de valor de personal incluye dos soluciones principales: 
Desarrollo del personal – Formación, educación e involucración del personal.
Gestión del personal – Proporcionamos personal de forma presencial o a distancia para servicios clínicos, además de servicios de estrategia, optimización y planificación del personal. 
Lo que sus compañeros han logrado
Juntos, colaboramos para garantizar que se obtenga el máximo valor de personal y tome decisiones inteligentes hoy para que su personal esté preparado para los desafíos del mañana. 
Visit the asset center for white papers, customer insights, and podcasts.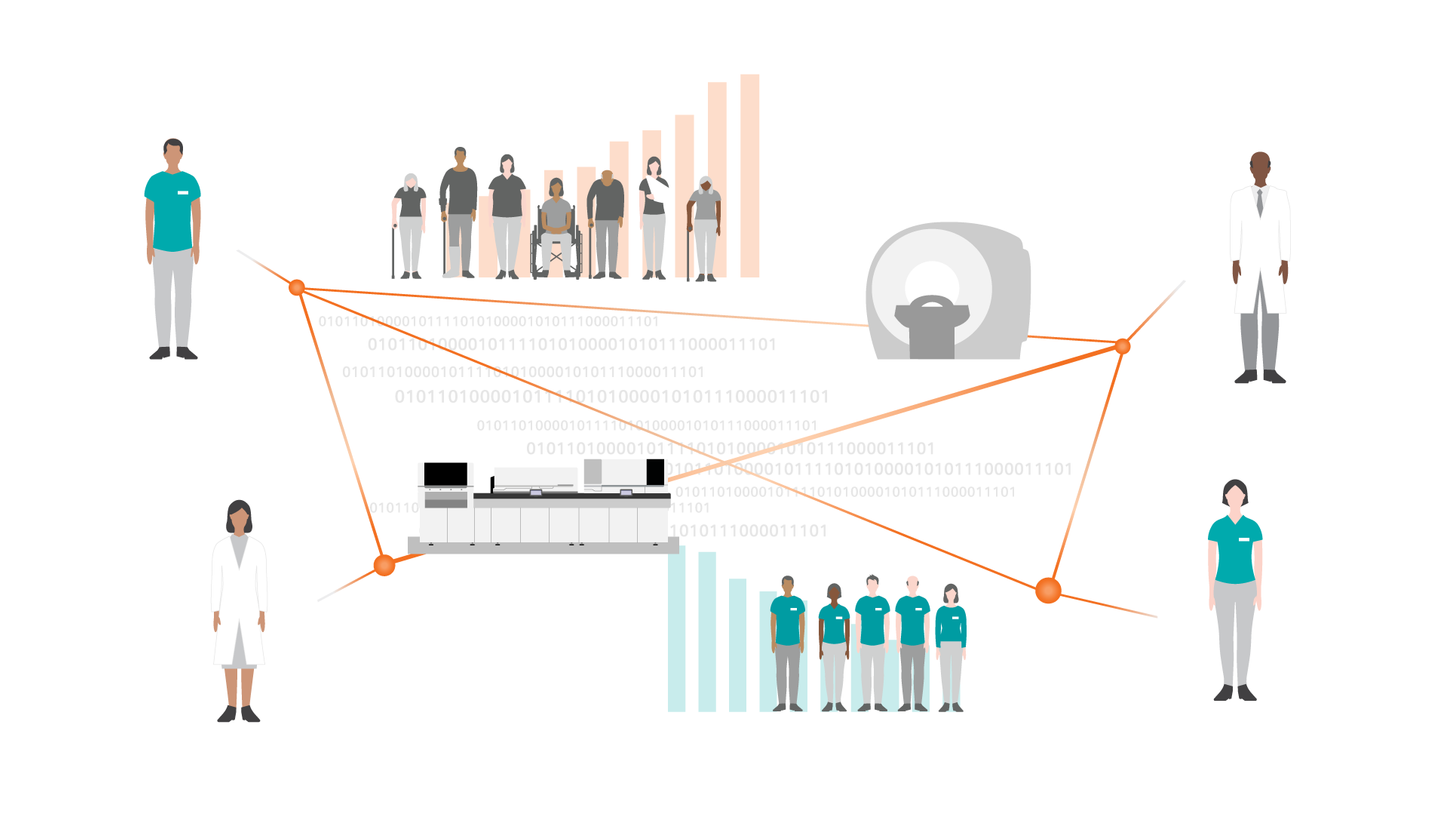 El personal del futuro
Soluciones flexibles para los desafíos con el personal en las áreas de diagnóstico por imágenes, terapia y laboratorio clínico.
Desbloqueemos nuevo valor juntos
Contacte con nosotros para descubrir cómo implementar el concepto de Value Partnerships en su organización.
¿Fue útil esta información?