System ultrasonograficzny ACUSON SC2000 PRIME
ACUSON SC2000 PRIME Ultrasound System
Precision at the Speed of Life
ACUSON SC2000 PRIME cardiovascular ultrasound system
The applications for precise cardiac echo continue to grow. The ACUSON SC2000 PRIME is the cardiovascular ultrasound solution that performs 2D and 3D transthoracic (TTE), transesophageal (TEE) and intracardiac echocardiography (ICE) to handle all your cardiovascular imaging needs providing the precision and speed clinicians require today.
See the unseen. Quantify every detail. Accelerate your workflow.
The ACUSON SC2000 PRIME ultrasound system provides superior image quality with IN Focus and real-time True Volume imaging and increases productivity with AI-powered one-click measurements, automated protocols and navigational tools.
Power of the platform
Our most powerful echocardiography system, the ACUSON SC2000 PRIME, with its 64 parallel beams (four times more than conventional technology) provides two platform defining features: IN Focus coherent technology and True Volume B-mode and volume color Doppler imaging.
Support your growing imaging needs
The ACUSON SC2000 PRIME is the system that can perform 2D and 3D TTE, TEE and ICE to handle all your cardiovascular imaging needs. This versatile system can be utilized throughout all stages of patient management to improve workflow, maximize system utilization and support more exams and interventions.
Imaging performance
IN Focus coherent technology provides focus at every pixel, at every depth all the time for better spatial resolution, precise border definition, and blood flow visualization — without compromising frame rate.
Visualize the heart in real-time with True Volume B-mode and volume color Doppler imaging, providing real-time assessment of anatomy and physiology at clinically relevant volume size and volume rates without stitching, which is essential for diagnosis and SHD interventions.
Comprehensive suite of quantification tools
Decrease variability with one-click automated AI-powered knowledge-based measurement. The ACUSON SC2000PRIME offers over 200 automated measurements for TTE and TEE exams. 
Expand clinical insights with multi-modality imaging
TrueFusion* integrates advanced ultrasound and angiographic imaging for improved navigation and guidance during structural heart disease interventions. 
Confidently guide interventions with markers and valve models overlaid on live fluoroscopy using real-time True Volume and volume color Doppler
Help improve communication between echocardiographer and interventionalists with a true integration of echo and angio imaging
Simplify your workflow with potentially lower dose, contrast and procedure time
Offline analysis
Siemens Healthineers offers four offline workplace solutions: syngo® SC2000 Workplace, syngo® Ultrasound Apps Suite and syngo® Dynamics. These solutions provide a range of customizable options to enable offline analysis, whenever and wherever needed.
Smart Remote Service
Siemens Healthineers offers Smart Remote Service (SRS) to enable faster resolution time and overall increased productivity through eSieLink remote assistance technology. This service allows clinicians to work more confidently with access to support when and where they need it.
The ACUSON SC2000 PRIME ultrasound system is the platform that is capable to handle all your cardiovascular imaging needs – from 2D and 3D TTE, to TEE and ICE imaging. This versatile system can be utilized throughout all stages of patient management to improve workflow, maximize system utilization, and support more exams and interventions.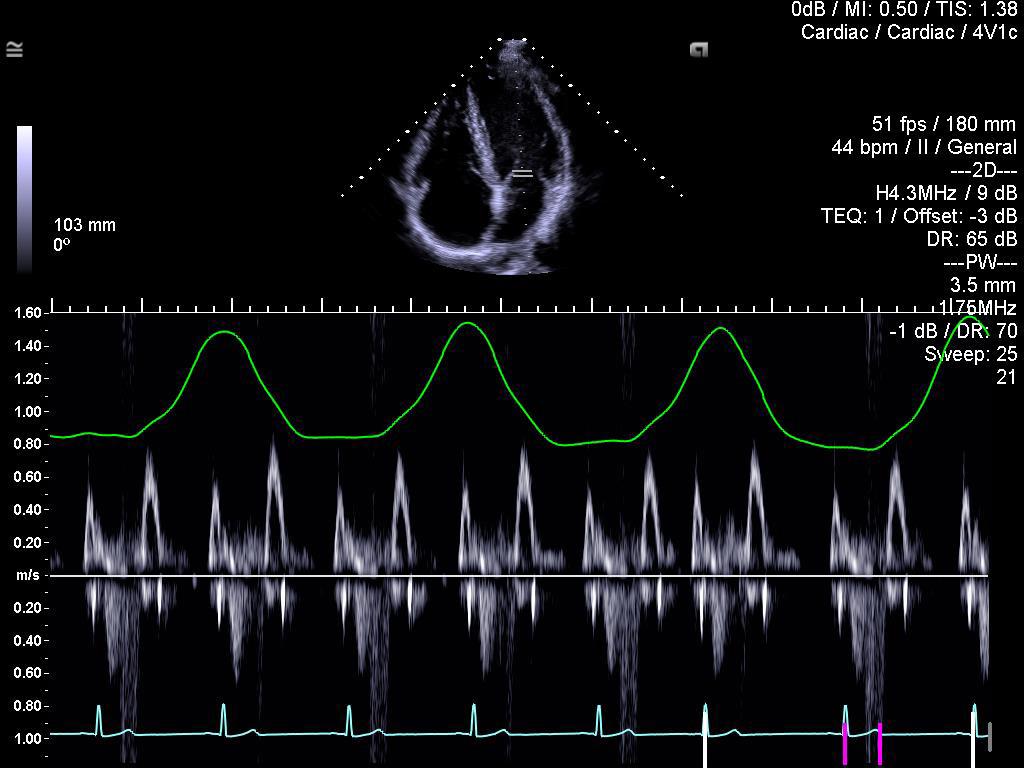 Combine real-time anatomical data from echo overlaying markers and valve models on the fluoro image with TrueFusion Echo-Fluoro Guidance with the Z6Ms true volume transducer.
Superior architecture platform that delivers 16x the processing power of a high-performance 2D ultrasound system.
The ACUSON SC2000 system delivers full volume imaging, 90° x 90°, up to 40 volumes per second at 16 cm depth. It delivers over 540 volumes per second in information rate and up to 64 parallel receive beams processing speed. 
The ACUSON SC2000 system delivers more information content in less time than other 2D or 3D ultrasound systems.
Setting a new standard in detail resolution in ultrasound imaging.
IN Focus coherent technology provides dynamic transmit focus at all depths. This technology is uniquely enabled by the ACUSON SC2000 system's extremely high volume information rate.
Delivers a full field of view in focus automatically, improving diagnostic confidence and workflow. Focused at all depths
Eliminates the need to shift the focal zone
Maintains image uniformity throughout the field of view
TEQ™ ultrasound technology and Dynamic Native™ TEQ technology is a unique technology for efficient image optimization which automatically and intuitively responds to patient-specific information and adjusts the overall gain and brightness along with regional gain compensation in both axial and lateral dimensions at a press of a button.
Overcomes limitations of the conventional DGC adjustments for non-uniform tissue structures
Provides consistent, reproducible image quality, independent of the ˝starting point˝ for TEQ control, including serial patient studies
Delivering a new dimension in echocardiography.
The ACUSON SC2000 system utilizes knowledge-based pattern recognition technologies to improve your workflow by providing the most comprehensive suite of quantification applications. Advanced cardiology application packages are available for use with the ACUSON SC2000 ultrasound system such as Advanced Volume Imaging package for 3D volume imaging, the Rapid Stress™ volume stress echo application, and Advanced 2D Quantification Software Package for 2D imaging.
Transducers
The latest Abdominal Vascular release 3.5 of the ACUSON SC2000 ultrasound system is compatible with these transducers:
4V1c
8V3c
10V4
V5M TEE
V7M TEE
9L4
6C1 HD
AUX CW2
4Z1c
ACUSON AcuNav™ 8F and 10F Ultrasound Catheter
ACUSON AcuNav™ V 10F Ultrasound Catheter
SoundStar 10F Ultrasound Catheter
Customer Care
Siemens bases its customer care program on four key elements:
Services and support provide a wide range of services for optimal performance in every situation, from individual systems to entire organizations
Upgrades and migrations present several paths to help your practice stay current with our latest technologies and applications
Education and training helps you keep your knowledge and expertise up-to-date
Information and communication offers you interactive platforms and diverse media for experiencing our latest innovations
Delivering peak performance
Siemens Remote Service provides expert level support at the touch a button. Powered by remote desktop sharing, our state-of-the-art support center can seamlessly and securely connect to your system to provide remote service, diagnostics and software updates directly to your Siemens ultrasound system.
Siemens Service offers Evolve software update for qualified service agreements to protect and increase the value of your investment with Siemens ultrasound. The Evolve upgrade includes all non-licensed features and enhancements. Ultrasound service can now provide Remote Update Handling (RUH) on the ACUSON SC2000 ultrasound system to eligible customers. Siemens Remote Service (SRS) features include remote diagnostics, remote application support and remote software updates.
Maximizing Your Investment
Siemens' legendary upgradeability consistently delivers long-term value with continuous, cost-effective upgrades and updates — innovations that enable your investment to grow with your practice, meeting today's clinical needs — and tomorrow's medical challenges.