The 3 Core Benefits of Ultrasound Systems for Bedside Imaging
How portable ultrasound can improve patient access to care and clinician experience when facing challenging conditions
1. Scan and Monitor Patients at the Bedside
Bedside ultrasound imaging can also help diagnose and monitor patients without disrupting patient comfort and safety. Bedside ultrasound provides clinical efficiency while improving patient experience, particularly in the emergency room, or in intensive care settings.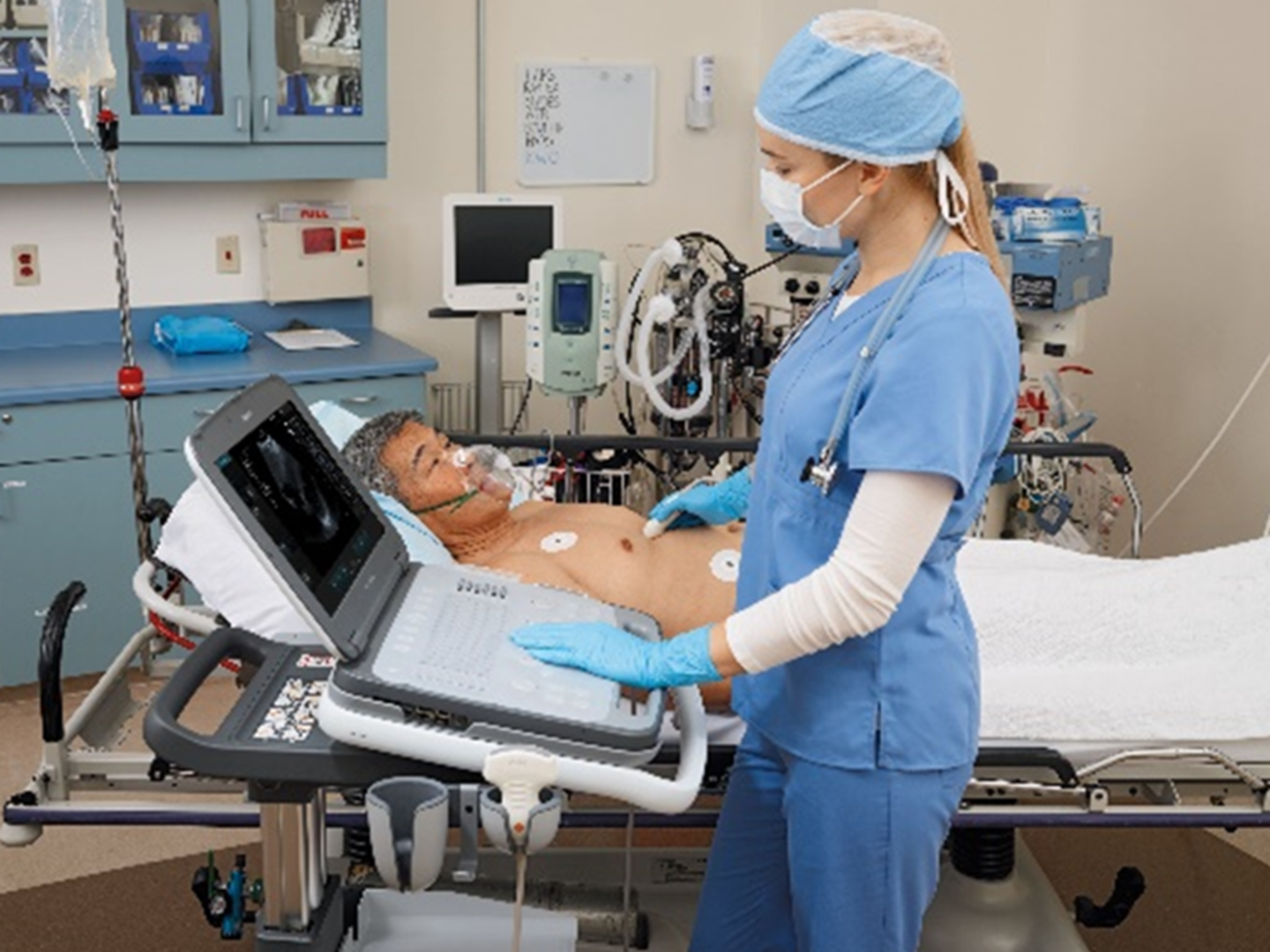 When it comes to suspected COVID-19 cases, moving a patient can risk virus transmission. Bedside ultrasound imaging reduces the need for patient transport which may help lower risks to all involved, including the patient, staff, and hospital community.
Note: To further reduce infection risk, make sure that you are using approved cleaners and disinfectants for your transducers. Find certified cleaning products.
3. Adapt to High-Patient Volume
As patient volumes climb, different departments may face different needs. Increased patient volume and varying environments require a small and portable ultrasound solution that optimizes clinical operations through rapid evaluations that reduce the time to intervention.
If you are facing exceptional circumstances related to COVID-19, such as high patient volumes and social distancing, ultrasound at the point of care may be helpful to for your clinical care. Bedside Ultrasound systems are a valuable asset for your department's efficiency thanks to their portability, adaptability and technical capability.
Discover a full portfolio of portable ultrasound machines:
Did this information help you?
Would you like to provide detailed feedback?