Effective cancer care requires more than just excellent medical and technological solutions. It also demands effective teamwork, quick decision-making, clear vision, and an ability to respond to the diverse needs of patients. In other words: strong leadership. 
The challenges faced by oncology leaders, include rising costs of care, integrating and applying new medical knowledge, rising numbers of cancer cases, responding to the needs of diverse patient groups, and organizational structures that often remain fragmented. In a complex and rapidly changing field like cancer care, effective leadership consists not only of making the right decisions but also serving as a role model for others. Leadership will continue to be essential to guide, motivate, and inspire cancer care teams.
This paper identifies and examines leadership approaches that will be essential in the rapidly changing oncology landscape of tomorrow.
Key takeaways from the paper
Improving cancer care coordination and communication 
Embracing diversity and health equity 
Empowering data-based decision making
Luis Lasalvia
Vice President and Global Medical Officer, Siemens Healthineers

Dr. Luis Lasalvia drives for more effective and patient centric healthcare in actual practice, by integrating medicine, technology, and finance. His clinical expertise is coupled with extensive team leader experience in the pharmaceutical and medical device industries. He has been guest speaker, panelist, and moderator at approx. 500 conferences and events around the world, submitted several patents in the US and Europe, and authored more than 50 papers and articles in peer review journals and other prestigious publications.
Amy Hay
Vice President for Strategic Initiatives Advanced Oncology Solutions, Varian

Amy Hay is an experienced leader in implementing global oncology programs, with particular expertise in identifying synergistic relationships that provide value across health systems, governments, corporations, providers, and industry leaders worldwide. Amy spent two decades at The University of Texas MD Anderson Cancer Center where she held numerous positions, she also was directly responsible for the strategy and development of the MD Anderson Cancer Network.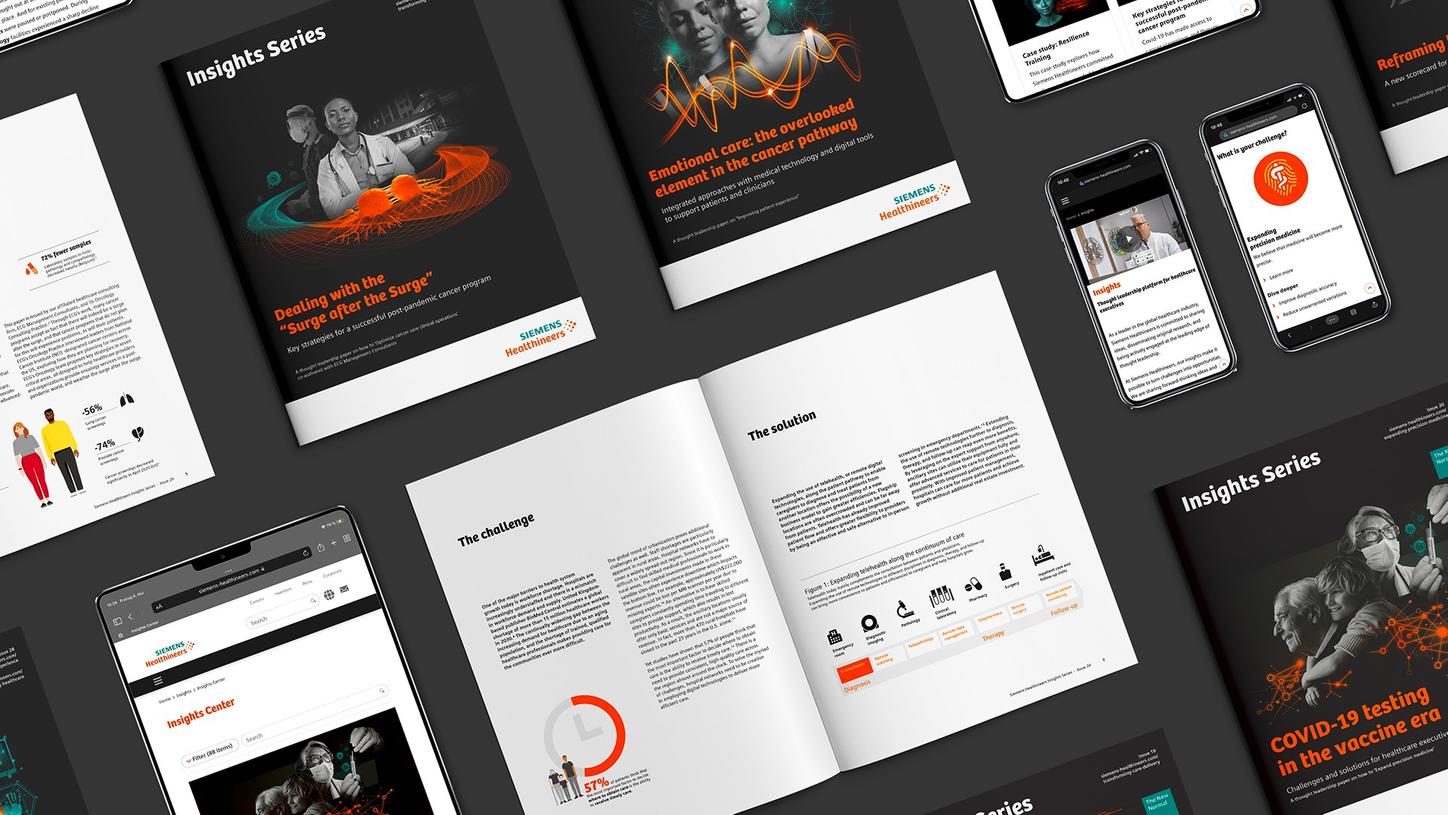 Don't miss the latest insights
Subscribe to receive upcoming Insights Series papers personalized and directly to your e-mail inbox, containing thought-provoking ideas for the success of your healthcare institution.
By clicking Submit you consent to the processing of your above given personal data by the Siemens Healthineers company referred to under
Corporate Information
and for the purpose described above. Further information concerning the processing of your data can be found in the
Data Privacy Policy
. You are aware that you can partially or completely revoke this consent at any time for the future. Please declare your revocation to the contact address given in the Corporate Information and sent it to us via the following e-mail address:
dataprivacy.func@siemens-healthineers.com
.