Cancer confronts healthcare providers with a range of unique challenges and traditional approaches to cancer care often serve to exacerbate these challenges rather than resolve them.
Precision medicine can allow cancer to be detected earlier and with far greater accuracy, taking into account a wider and deeper range of information about each patient. It can help to identify the most effective treatments for particular cancers. And it can divert many patients away from costly and complex cancer care toward other care options that are more convenient, less costly, and more likely to result in better outcomes.
This paper identifies a range of areas where cancer care can be enhanced through a more rigorous application of precision medicine principles and models. 
Precision medicine can offer more patients a future that is less invasive, more targeted, and more predictive in terms of treatment and treatment outcomes
Precision medicine can serve as a navigation tool for all stakeholders in healthcare: identifying obstacles, providing customized options, and illuminating the way forward
As precision medicine continues to grow, healthcare costs can be reduced through the elimination of unwarranted variations and access to personalized treatments can be available to more patients
Key takeaways from the paper
Early detection of cancer requires a cultural shift and building teams with experts who oversee the entire field
Enable technology to bring the power of real-world data and artificial intelligence to oncology 
Ensure that financial resources are being directed so that future precision cancer care is possible
This thought leadership paper is part of the Siemens Healthineers Insights Series. It provides ideas and practical solutions on "precision medicine." For more Insights, please visit siemens-healthineers.com/insights-series.
Susanne Baars
Susanne Baars is Senior Global Thought Leadership Manager for Expanding Precision Medicine at Siemens Healthineers. She served in numerous roles in science, government, hospitals, and industry. Working at the intersection of personalized healthcare, oncology, digital innovation, and patient access, she helps customers make personalized treatments accessible to more patients.
Reto Merges
Reto is head of "Expanding precision medicine" at Siemens Healthineers and has more than 10 years of leadership experience in healthcare marketing. His background is in the field of medical imaging. Reto has authored many publications on medical imaging as well as thought leadership publications in the field of precision medicine.
Acknowledgements
This paper would not have been possible without the extensive expertise and insights from some of the world's leading oncologists. Special thanks to Anthony Chalmers, MD, Wolfson Wohl Cancer Research Centre in Glasgow, Matthias Guckenberger, MD, University Hospital Zurich, Katie Spencer, MD, Leeds Institute of Health Sciences, and Wilko Verbakel, MD, Amsterdam UMC.
We are deeply grateful for your meaningful contribution.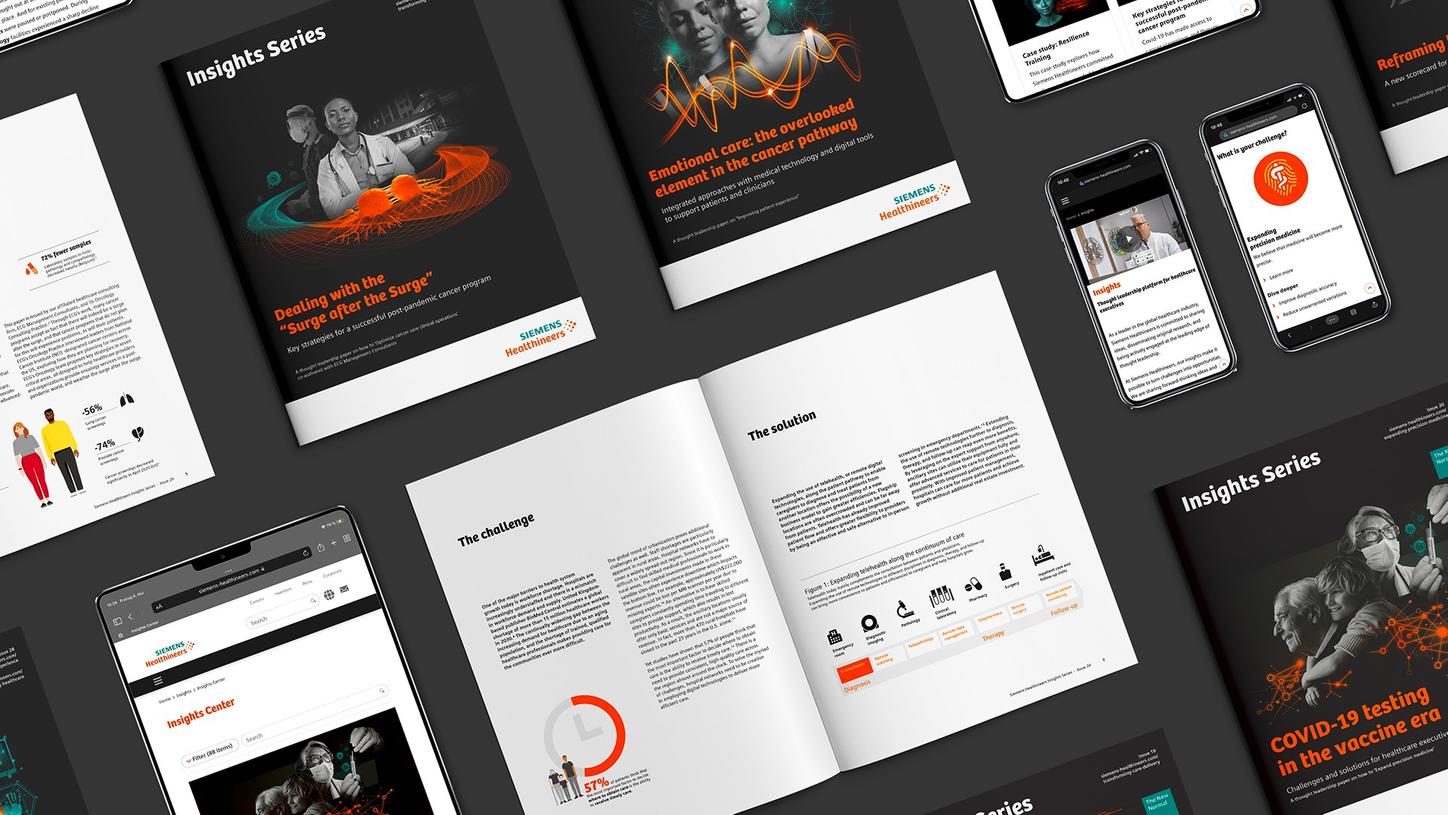 Don't miss the latest insights
Subscribe to receive upcoming Insights Series papers personalized and directly to your e-mail inbox, containing thought-provoking ideas for the success of your healthcare institution.
By clicking Submit you consent to the processing of your above given personal data by the Siemens Healthineers company referred to under
Corporate Information
and for the purpose described above. Further information concerning the processing of your data can be found in the
Data Privacy Policy
. You are aware that you can partially or completely revoke this consent at any time for the future. Please declare your revocation to the contact address given in the Corporate Information and sent it to us via the following e-mail address:
dataprivacy.func@siemens-healthineers.com
.