Imagine a world where a cancer diagnosis isn't a tragedy. A world where a patient can be confident that no matter how complex the cancer might be- it will be quickly and effectively addressed. A world where cancer is viewed as just another manageable chronic disease. A world where there is no fear of cancer. 
As a first step to achieving this ambitious goal, we need to reflect on where we are and what's required to advance the fight against cancer. 
This paper outlines some of the most pressing challenges healthcare providers and cancer care teams currently face, including:
Fragmented care 
Increasing demands on medical professionals
High cost of care
Non-standardized and fragmented medical technology infrastructures 
Variability in access to care and gaps in adoption of modern technologies
Key takeaways from the paper
Several exciting near-term solutions are beginning to have a positive impact, and will help shape a future with more comprehensive, multimodal, and integrated cancer care: 
Earlier detection and diagnosis, as well as localized, less-invasive treatment approaches
The ability to harness the power of panomics
Transformation of data into decision support tools
Leveraging the potential of immunotherapy, genomics, precision medicine, robotic surgery, interventional oncology, and radiotherapy
Development of intelligent cancer care tools
Read this important paper to learn more about "The future of cancer care."
Deepak "Dee" Khuntia, M.D.



Senior Vice President, Medical Affairs & Chief Medical Officer Varian
Deepak "Dee" Khuntia, M.D., FASTRO, joined Varian in 2013 and leads the office of Medical Affairs, which is responsible for providing medical-clinical expertise to all Varian operations, including clinical research, medical evidence generation, medical science education, product development, product support, regulatory affairs, government affairs, mergers and acquisitions. Dr. Khuntia has played a leading role in innovating and bringing new cancer treatment and cardiac radiosurgery technologies to hospitals worldwide. In addition to his responsibilities at Varian, Dr. Khuntia continues to hold a part-time clinical practice in Radiation Oncology in the San Francisco Bay Area.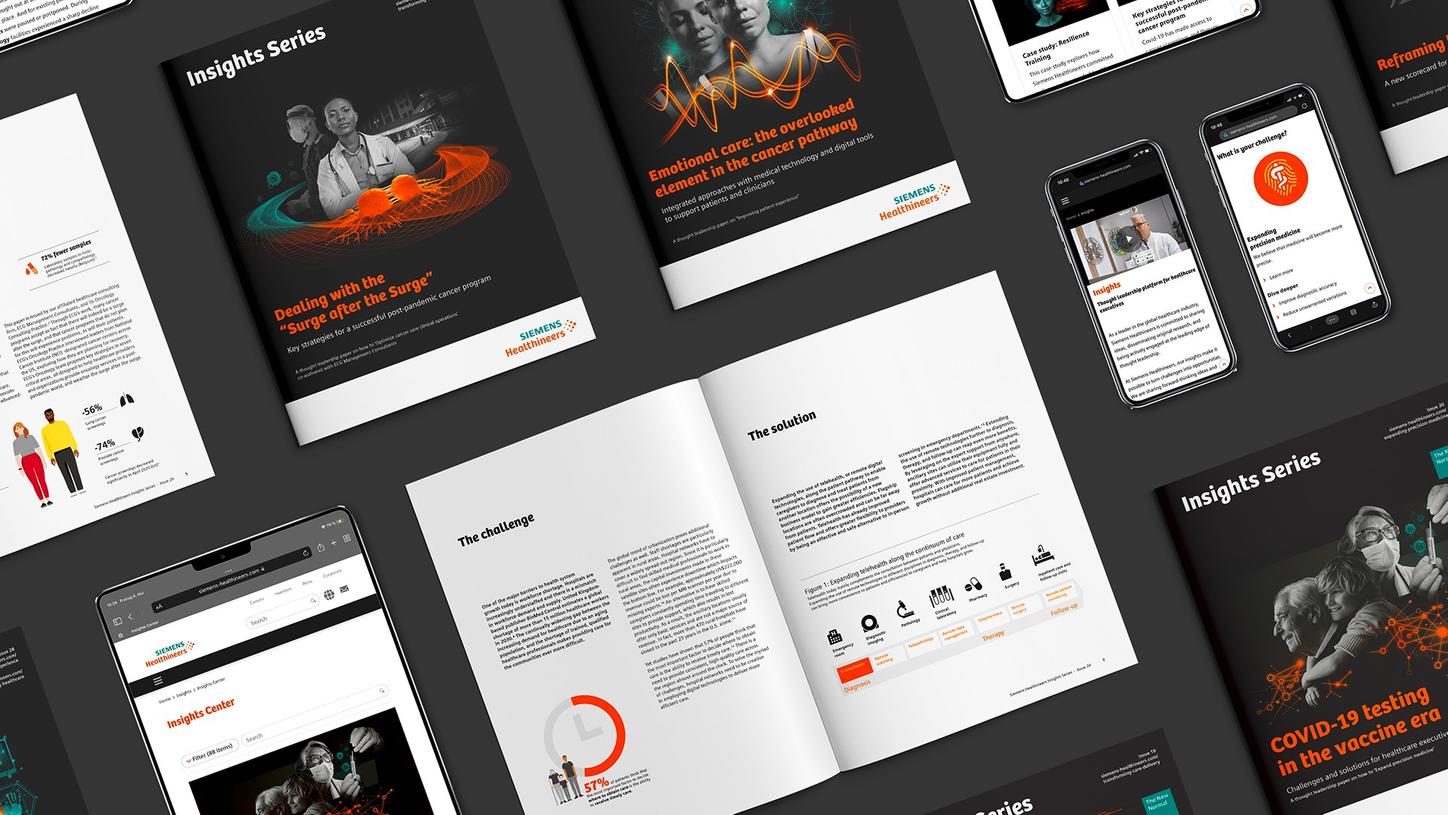 Don't miss the latest insights
Subscribe to receive upcoming Insights Series papers personalized and directly to your e-mail inbox, containing thought-provoking ideas for the success of your healthcare institution.
By clicking Submit you consent to the processing of your above given personal data by the Siemens Healthineers company referred to under
Corporate Information
and for the purpose described above. Further information concerning the processing of your data can be found in the
Data Privacy Policy
. You are aware that you can partially or completely revoke this consent at any time for the future. Please declare your revocation to the contact address given in the Corporate Information and sent it to us via the following e-mail address:
dataprivacy.func@siemens-healthineers.com
.