Comfort Health Solutions
Changing the diagnostic imaging experience
Siemens Healthineers has teamed with Comfort Health Solutions to develop ImageScapesTM that deliver an immersive environmental experience that puts patients of all ages at ease in any diagnostic imaging setting.
Our ImageScapes creative environments take patients and family to a warm and familiar place that puts anxiety to rest. It's a creative way to decrease procedural sedation, increase patient satisfaction, and drive new referrals.
Interactive Projection Systems
Ambient Lighting
Wall Coverings
Gantry Skins & Sculptures
MRI Shielding & Accessories
Wall Coverings
Transform your traditional room into a world of wonder with hospital-grade vinyl wall coverings. We apply the cover to your walls just like you would wallpaper your home. It's an approach that easily converts cold and sterile imaging rooms into a fantastical setting. Choose from a library of designs, or work with us to create an environment built exclusively for you.

Gantry Skins
Our 3-dimensional sculptures will transport a patient from an imaging suite to a tropical island, the rainforest, or even a coral reef. Sculptures are designed to be free-standing or can be built to surround a gantry (CT, MRI, PET, Nuclear Medicine, etc.).
Choose from full gantry coverage or partial coverage to compliment the theme that works best for your environment.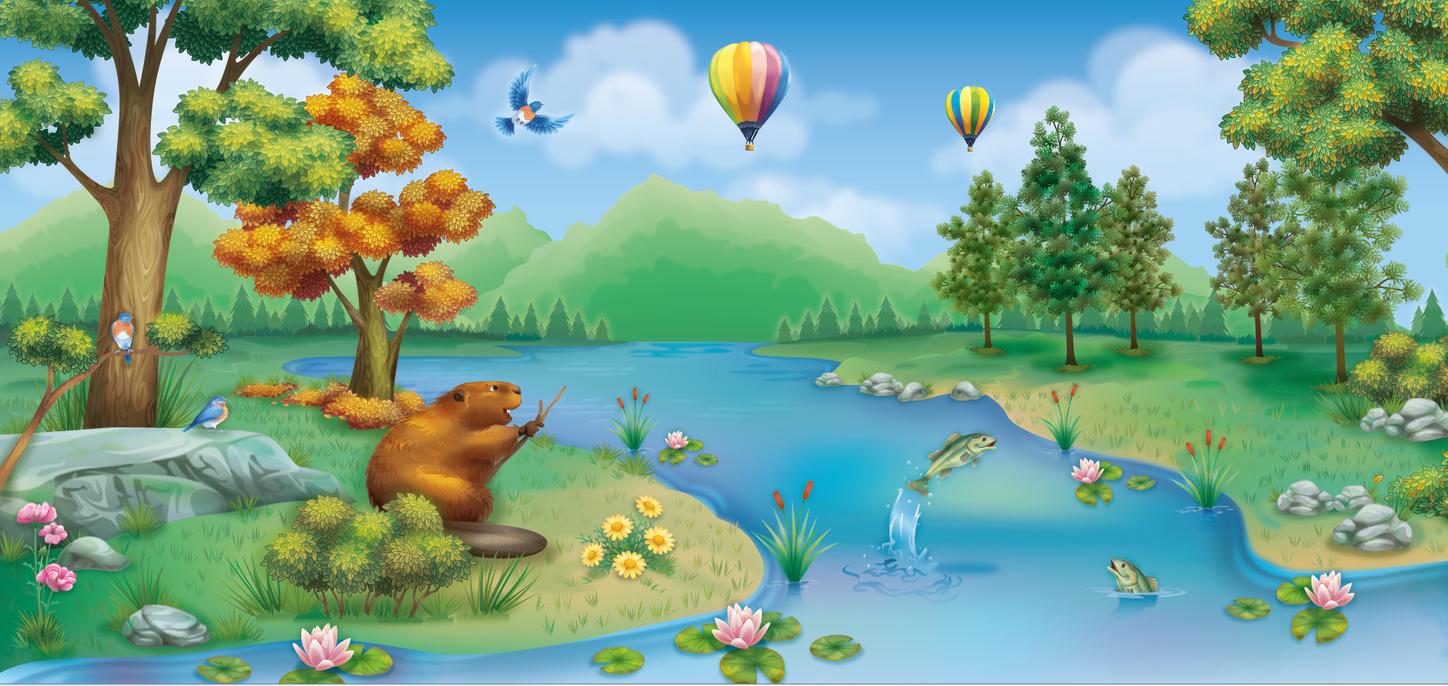 Murals
Our accomplished staff are experts in creating delightfully vibrant murals with clever themes that bring fun and engagement to any singular room, or even an entire department! Choose from a library of already created murals. Our library includes themes for pediatric, adult patients, blended (for patients of all ages), and women's health. Have a theme that's specific to your town or region? Work with us to create a custom theme around it! 
Immer Active
Immer Active transforms the patient experience by immersing them in a vibrantly customized environment. Patients can choose the images and designs that best help them to feel comfortable and calm, and change the way they experience healthcare.
Immer Active 360
Immer Active 360 brings your entire suite to life! Your patients will become fully immersed in an ever-changing environment and surrounding. It's a full 360o experience that will take the patient's mind out of the hospital environment and turn their focus on a world of fun and stimulation.
ImmerLight
Our full suite ambient solution delivers a calming wash of color to any room. ImmerLight serene panels offer a rich ambient solution and are flexible in spaces with constraints. Each panel is custom designed to fit within space requirements on a ceiling or wall, and can be controlled independently, or globally through a wireless controller.
See how immersive environments can impact pediatric imaging
View this Applied Radiology webinar on Reshaping Pediatric Imaging: The Value of Environmental Theming and Visual Art Technology with David Mathieu, Comfort Health Solutions and Traci Foster, Texas Children's Hospital.
By clicking Submit you consent to the processing of your above given personal data by the Siemens Healthineers company referred to under Corporate Information and for the purpose described above. Further information concerning the processing of your data can be found in the Data Privacy Policy. You are aware that you can partially or completely revoke this consent at any time for the future. Please declare your revocation to the contact address given in the Corporate Information and sent it to us via the following e-mail address: dataprivacy.func@siemens-healthineers.com
Did this information help you?