IMMULITE 2000 XPi Immunoassay System
Menu versatility meets proven reliability
Providing multiple tests on a single, easy-to-use analyzer, the IMMULITE® 2000 XPi Immunoassay System makes it simple to scale your capabilities without disrupting regular day-to-day operations.
Consolidate routine and specialty testing, including allergy, on a single platform in labs with low to medium test volumes.
Incorporate specialty testing, including allergy, into routine workloads without interrupting the lab workflow in labs with medium to high test volumes.
Multiple benefits—one versatile system
Consolidate specialty immunoassay testing including allergy on a single platform

Consolidate immunoassay testing

Broad menu of 98 routine and specialty immunoassays, and ~500 allergens.
Dependable versatility to meet changing demand quickly and easily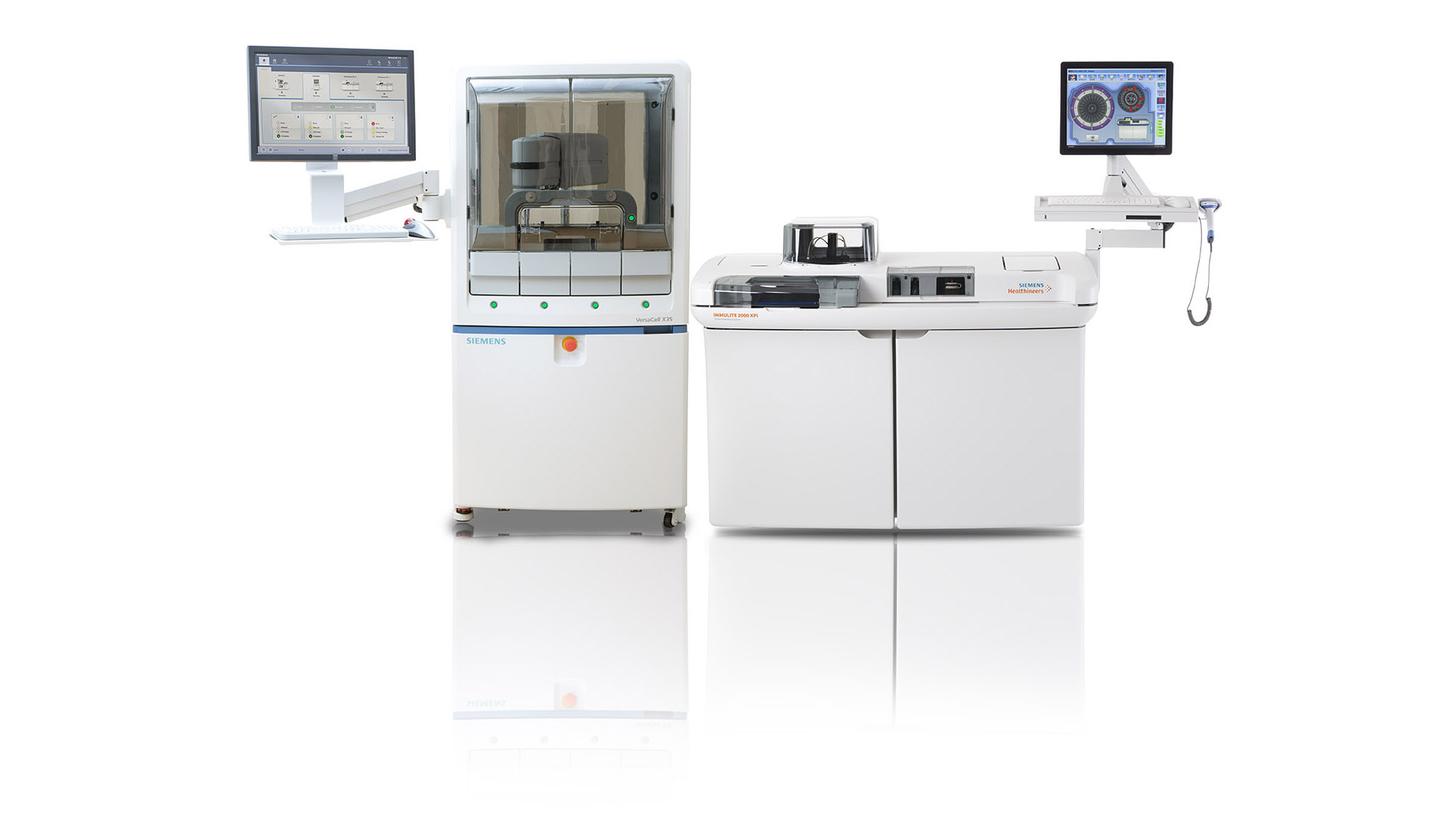 Seamless connectivity with VersaCell X3 Solution for a multidisciplinary total lab solution
Connects to Siemens Healthineers automation with VersaCell® X3 Solution to simplify laboratory operations and maximize productivity.
Extend your immunoassay testing capability with a wide range of specialty assays, including allergy test offerings.
Veterinary
Veterinary-designed assays that provide reliable, fast, and accurate results using small sample volumes to aid in the detection, diagnosis, and monitoring of common endocrine disorders in companion animals.
Download the IMMULITE 2000 XPi system technical specifications
System runs up to 200 tests per hour in batch or random-access mode.
Onboard capacity of 24 reagent wedges with 200 tests per wedge for an onboard capacity of 4800 tests.
90-day onboard stability for reagents.
One sample area with a capacity of 90 samples in 15-position sample racks. Continuous loading.