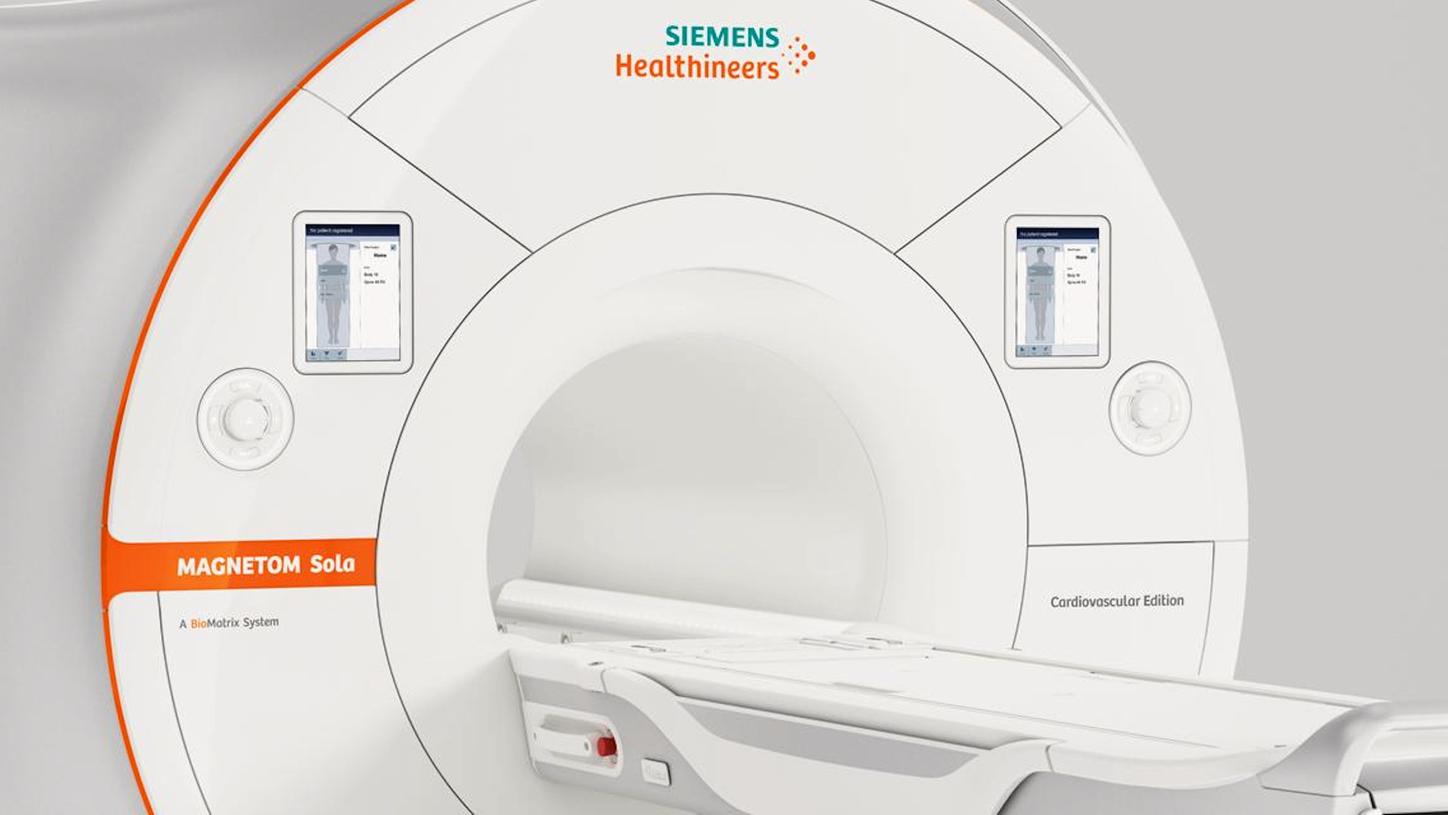 MAGNETOM Sola Cardiovascular Edition
Výsledky pro relevantní rozhodování – předefinování péče o pacienta
MAGNETOM Sola Cardiovascular Edition se automaticky přizpůsobuje variabilitě pacientů, aby zamezila neoprávněným variacím v MR kardiologických vyšetřeních. Využijte nových možností, jako je rychlost, spolehlivost a snadné zacházení s technologií BioMatrix. Jděte vstříc precizní medicíně zlepšením diagnostické přesnosti a zjednodušením individuálních léčebných strategií.
Tissue characterization
MyoMaps with HeartFreeze to detect myocardial injury and get patients on the right treatment pathway fast.
Clinical Indications for Cardiac MRI
Indication:
Assessment of
myocardial ischemia
using CMR stress perfusion in suspected or known CAD
Added value of CMR:
Comprehensive assessment of significant CAD
Diagnostic image quality in widest range of patients
No ionizing radiation

Image courtesy of Charité Universitätsmedizin Berlin and Helios Clinics Berlin-Buch, Germany
Pomohly vám tyto informace?
2Minimum total space requirement for magnet, electronics, and console room.