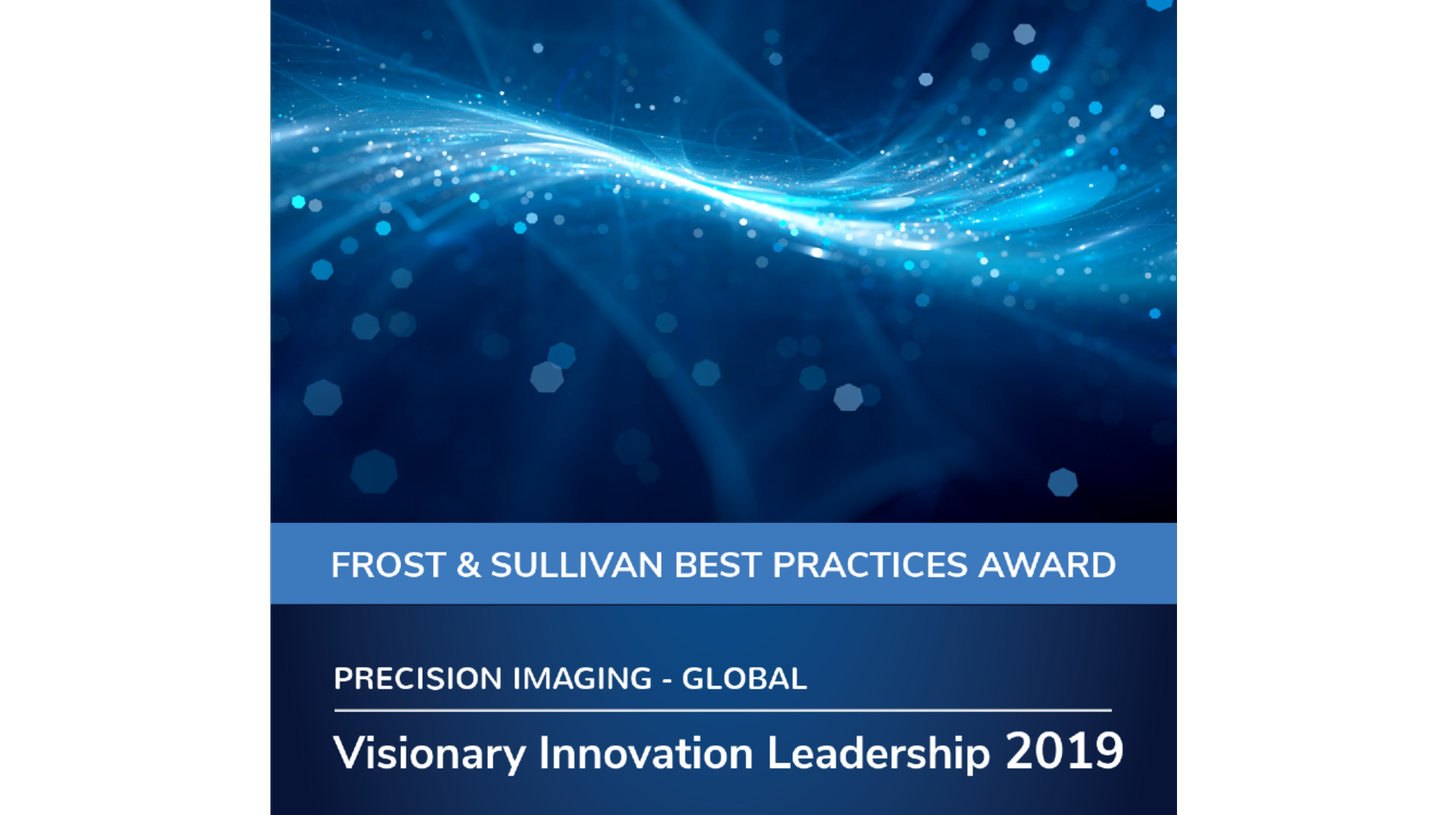 Siemens Healthineers received the 2019 Frost & Sullivan Visionary Leadership Award for our leading efforts in establishing imaging as an active contributor to precision medicine. We are proud to be recognized as thought leaders in precision medicine and to see that our efforts to provide high-value care and improve patient outcomes are advancing healthcare. This underlines the impact forward-thinking ideas and solutions have on the far-reaching changes currently taking place throughout the healthcare system. Our goal: the right treatment at the right time for every patient.
"This demonstrates not only our technological and innovation leadership in imaging but also confirms that our work is making a real difference on the front lines of healthcare. As Frost & Sullivan point out, precision medicine is one of the foremost transformative forces redefining our approach to care delivery – a view we strongly share."
"We are happy to be honored with the Frost & Sullivan Award for Visionary Innovation Leadership. One of our core objectives is to enable healthcare providers on their journey to expanding precision medicine. This award shows that our efforts are being recognized and achieving results. Congratulations to everyone who contributed to it!"
Siemens Healthineers is said to be pushing boundaries in precision medicine with its visionary developments and solutions:
Boasting PET-CT quantification capabilities, which enable accuracy when imaging a tumor to determine its size, location, and volume
Developing BioMatrix technology, including respiratory sensors, on MRI platforms
Enabling personalized medicine with real-time ultrasound imaging and innovative applications adapted to the individual patient
Integrating data and supporting decisions along the clinical pathway, with artificial intelligence built into AI-Pathway Companion
Frost & Sullivan also emphasizes that Siemens Healthineers is taking a holistic view of its portfolio, combining all capabilities from diagnosis to therapy. Those leading this effort have a cross-portfolio view of how all verticals contribute to this paradigm.
About the Award
Frost & Sullivan presents this award to companies in a variety of regional and global markets for demonstrating outstanding achievement and superior performance in areas such as leadership, technological innovation, customer service, and strategic product development.