CorPath GRX Robotic System for use during percutaneous coronary interventions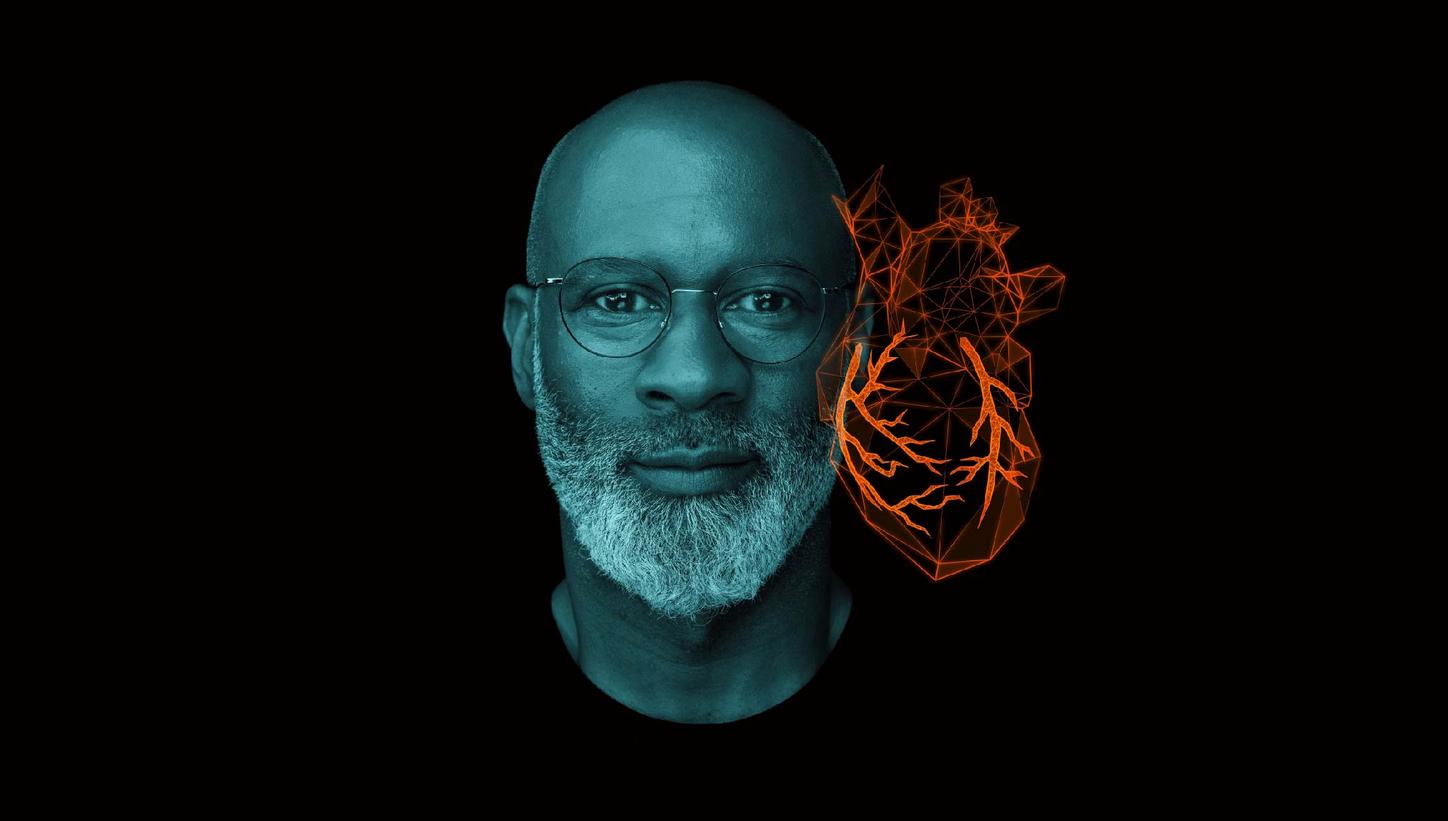 CorPath® GRX

Redefine cardiovascular care
Interventional cardiologists and their teams stand through long procedures wearing heavy lead protection, while having to navigate tortuous and complex anatomies. CorPath GRX advances coronary interventions for you and your patients. It allows you to work from a radiation-shielded ergonomic workstation, and your team to distance themselves from the radiation zone. Precise anatomy measurements as well as procedural automation and consistent, millimeter movements translate into optimal device usage, standardized procedures, and high-quality care.
CorPath GRX System overview
Navigate complex anatomies routinely
of people aged 60 to 69 may have calcifications15
reduction in wiring time with Rotate on Retract in R-PCI16
Interventionalists are often challenged by difficult anatomies and complex lesions, leading to longer procedures with increased radiation exposure.
CorPath GRX supports operators with consistent and predictable automated movements for guidewire navigation and lesion crossing. By replicating the manual techniques of highly skilled interventionalists, R-PCI helps to standardize procedures and reduce variability across operators – allowing for greater confidence when undertaking complex PCI.
The NAVIGATE study

Discover the impact of procedural automation in robotic-assisted PCI
The NAVIGATE study demonstrated that technIQ™ Smart Procedural Automation resulted in more efficient robotic-assisted PCI, with significant reductions in procedure time (p=0.003), fluoroscopy time (p=0.003), and air kerma (p=0.004).
technIQTM Smart Procedural Automation
technIQ Smart Procedural Automation is a set of automated robotic movements designed for the CorPath® GRX System. The automations replicate the manual techniques of highly skilled interventionalists to provide predictable and consistent movements that aid in advanced navigation, lesion crossing, and device manipulation during complex coronary and peripheral interventional procedures.
Reduce time in lead and radiation exposure
interventionalists suffers at least one orthopedic injury1
interventionalist had a health-related period of absence1
reduction of radiation exposure to the operator with R-PCI2
The catheterization lab is a hazardous workplace. Wearing heavy lead takes a physical toll: One in two interventionalists suffers at least one orthopedic injury.
1
Moreover, various cancers are linked to radiation exposure.
3,4
As interventions grow in length and complexity,
18
these risks are likely to increase.
CorPath GRX virtually eliminates radiation exposure for primary operators,6 can potentially reduce strain and fatigue, and lessen the risk that careers will be cut short.
This exclusive article explores questions that arise in the context of R-PCI. How real are the dangers? How safe is this new approach? Does the investment that would be required pay for itself? Explore the answers to these questions and see how we enter a safer, less debilitating era in cardiology.
Position the right stent in the right place
of coronary lesion lengths were inaccurately estimated9
measurement of anatomy to determine lesion length with R-PCI 
positioning of devices with R-PCI 
Two-thirds of visually estimated lesions result in inappropriate stent length selection,9 which negatively impacts outcomes. These patients are more than twice as likely to require target-vessel revascularization within one year and three times as likely to have an myocardial infarction within three years.17
CorPath GRX allows for instantaneous sub-mm measurement of anatomy and precise device positioning with 1mm movements. This may reduce measurement errors, the need for extra stents, and the incidence of longitudinal geographic miss.9
This exclusive paper explores questions around robotic-assisted PCI and how it may improve stent placement. Why can't we fully rely on what we see? How can robotic precision improve stent placement and therefore quality of care? Is robotics worth the investment? Explore the answers to these questions and see how robotic assistance may add value by increasing precision and improving quality of care.
Elevate your lab for patients and staff
of future patients would consider being operated on by a robot10
Meeting – and ideally exceeding – the expectations of patients is a priority for all healthcare providers. Meeting the expectations of employees is also a key imperative as this affects recruitment and retention.
Access to leading technologies such as robotic-assisted PCI allows physicians to participate in leading edge clinical innovation, enhancing their reputation and that of their institution. It also elevates the role of the cath lab team and can increase job satisfaction.
Offering innovative procedures such as R-PCI allows healthcare providers to differentiate themselves with the potential to increase patient volumes.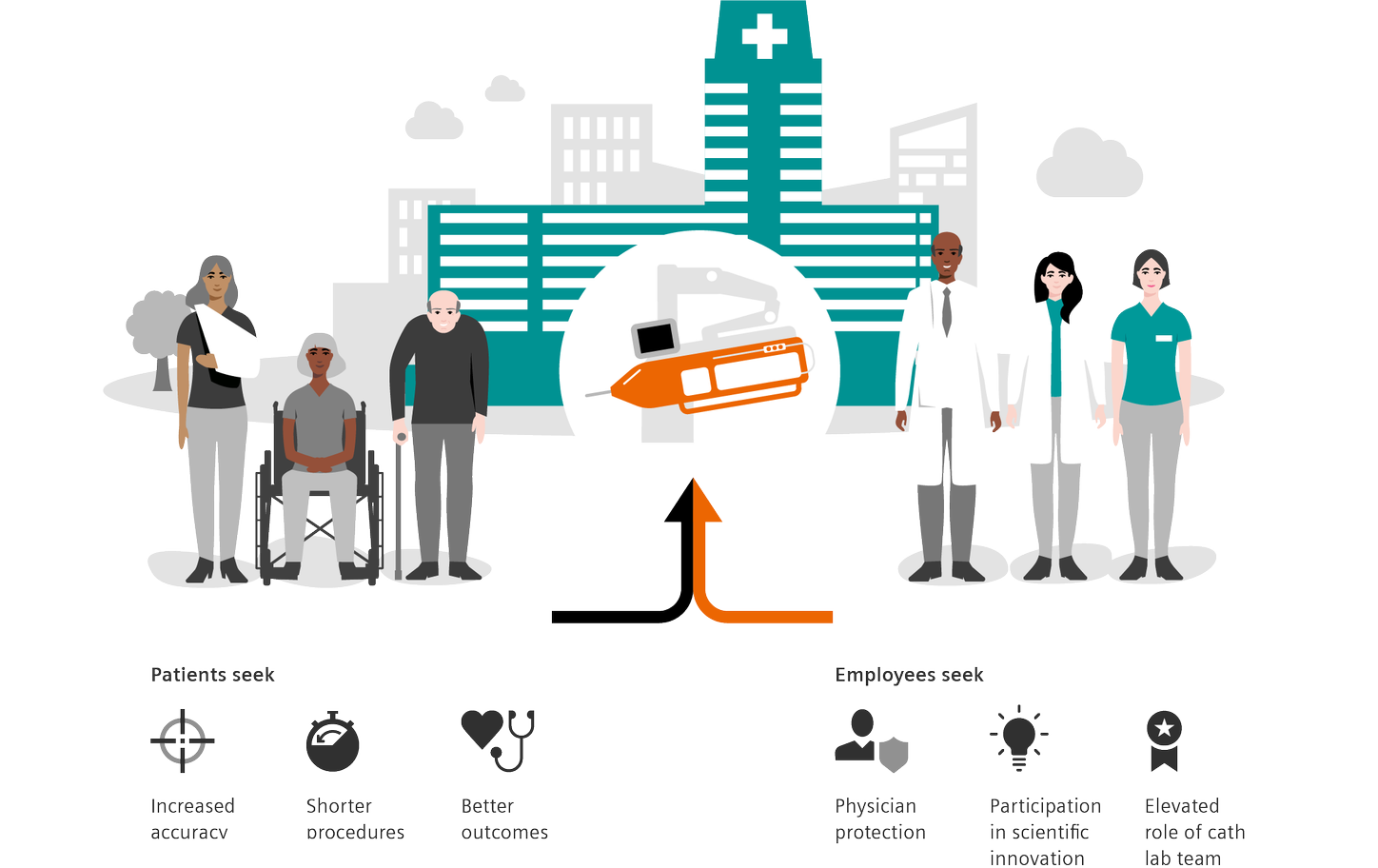 Does it pay off?
One question which is associated with any investment in major new technology is whether the benefits can be quantified.
This paper explores that question in some detail. More specifically, the paper looks at the top-line impact of robotics on growth and revenue gains, as well as the bottom-line impact from mitigating expensive risks and other cost savings. To that end, this article explores the short- and long-term economic effects of adopting the CorPath GRX System.
User experiences
Learn more about CorPath GRX clinical benefits
"The precision provided by robotic assistance and the reduction in radiation exposure can be of fundamental importance."
Vice Chairman Cardiology,
University Hospital of Giessen and Marburg
Vice Chairman Cardiology,
University Hospital of Giessen and Marburg
Demonstrated 99.1% clinical success in complex cases and comparable procedure times with manual PCI.19
Demonstrated a 95% reduction in radiation exposure to primary operator.2
Single center trial demonstrated a 20% reduction in radiation exposure to patients compared to manual PCI.20
Measurement of lesions with robotic PCI may reduce measurement errors, need for extra stents, and LGM.9
Educational tools for robotics in interventional medicine
Our mission is to advance the field of interventional medicine with robotics. We deliver best-in-class medicine education and training programs to support physicians, staff, and our hospital partners.
By clicking Submit you consent to the processing of your above given personal data by the Siemens Healthineers company referred to under
Corporate Information
and for the purpose described above. Further information concerning the processing of your data can be found in the
Data Privacy Policy
. You are aware that you can partially or completely revoke this consent at any time for the future. Please declare your revocation to the contact address given in the Corporate Information and sent it to us via the following e-mail address:
dataprivacy.func@siemens-healthineers.com
.
Did this information help you?
The statements by Siemens Healthineers customers described herein are based on results that were achieved in the customer's unique setting. Since there is no "typical" hospital and many variables exist (e.g., hospital size, case mix, level of IT adoption) there can be no guarantee that other customers will achieve the same results.
1
Lloyd W. Klein et al., Occupational health hazards of interventional cardiologists in the current decade: Results of the 2014 SCAI membership survey, Catheter Cardiovasc Interv. 2015

2
Weisz G, et al. Safety and Feasibility of Robotic Percutaneous Coronary Intervention: PRECISE Study. J American College of Cardiol, 2013

3
Gregory Dehmer et al. Occupational Hazards for Interventional Cardiologists, The Society for Cardiovascular Angiography and Interventions, 68 Catheterization and Cardiovascular Interventions 974, 975 (2006)

4
National Council on Radiation Protection & Measurements. Ionizing Radiation Exposure of the Population of the United States. Bethesda, MD National Council on Radiation Protection and Measurements, (2009) 160.

5
International Atomic Energy Agency, Radiation Protection for Patients (RPOP) "X-rays: What Patients Need to Know" www.rpopliaea.org.

6
Brent James et al. Five steps every hospital CEO should start today, Siemens Healthineers Insights Series 2019

7
McKinsey Global Institute, Where Machines Could Replace Humans And Where They Can't Yet, 2016

8
Fazel R, Curtis J, Wang Y, Einstein AJ, et al. Determinants of fluoroscopy time for invasive coronary angiography and percutaneous coronary intervention. Insights from the NCDR®. Catheter Cardiovasc Interv. 2013

9
Campbell PT, et al. The Impact of Precise Robotic Lesion Length Measurement on Stent Length Selection: Ramification for stent savings. Cardiovasc Revasc Med. 2015

10
https://www.porsche-consulting.com/de/medien/pressemitteilungen/detail/patienten-wuerdensich-auch-vom-roboter-operieren-lassen-1/#image-1

11
2021 NSI National Health Care Retention & RN Staffing Report

12
International Federation of Robotics (IFR), World Robotics Report 2020, BIS Research

13
Corindus sponsored survey of 50 interventional cardiologists to better understand physicians' awareness and perceptions of occupational hazards in interventional cardiology (data on file)

14
Vano E et al. Radiation-associated lens opacities in catheterization personnel: results of a survey and direct assessments. 24 Journal of Vascular Interventional Radiology 2: 197-204 (2013).

15
Syed F et al., Complex Coronary Artery Lesions. Treasure Island (FL): StatPearls Publishing; 2021 Jan

16
Madder R, et al. 2017. Disclaimers: Compared to robotic wiring without automation, preclinical study data may not be predictive of clinical results

17
Costa M A, Impact of stent deployment procedural factors on long-term effectiveness and safety of sirolimus-eluting stents (final results of the multicenter prospective STLLR trial), *American Journal of Cardiology 2008

18
Nairooz R, Parzynski CS, Curtis JP, Mohsen A, McNulty E, Uretsky BF, Hakeem A. Contemporary Trends, Predictors and Outcomes of Perforation During Percutaneous Coronary Intervention (From the NCDR Cath PCI Registry).
Am J Cardiol. 2020 Sep 1;130:37-45. doi: 10.1016/j.amjcard.2020.06.014. Epub 2020
19
Mahmud E., et al. JACC Cardiovasc Interv, 2017; Disclaimer: The study was performed at a single center and there can be no guarantee that other customers will achieve the same results. Data gathered using CorPath 200.
20 
Patel T, et al. Circ: CV Interventions, 2020; Disclaimer: The study was performed at a single center and there can be no guarantee that other customers will achieve the same results. Data gathered using CorPath 200.