Be where your patients need you most



What could happen when critical testing results are delivered patient-side in less than 1 minute with a system that securely connects the entire care team?
With the epoc® Blood Analysis System as the nexus of care, caregivers and the laboratory can stay connected to what's important—being where patients need them most.

Watch the epoc® NXS Demo Presentation
This webinar is for healthcare professionals only. Due to the rapidly changing circumstances of the COVID-19 pandemic situation, to the extent possible the information provided is accurate at the date of the webinar recording. It is intended as a guide only, and should not be relied upon to create any enforceable rights.
The products/features shown in this video are not commercially available in all countries. Due to regulatory reasons their future availability cannot be guaranteed. Please contact your local Siemens organization for further details.
epoc® NXS Demo Presentation
The epoc system connects the patient, actionable test results,
the care team, and the therapy they deliver.
Patient diagnosis and treatment may happen faster. The hospital may make better use of resources. Patient safety may be enhanced with a simplified testing process and integrated positive patient ID. The streamlined testing workflow could help reduce costs. Outcomes could improve, and a complete, consistent clinical picture would be accessible across the care continuum.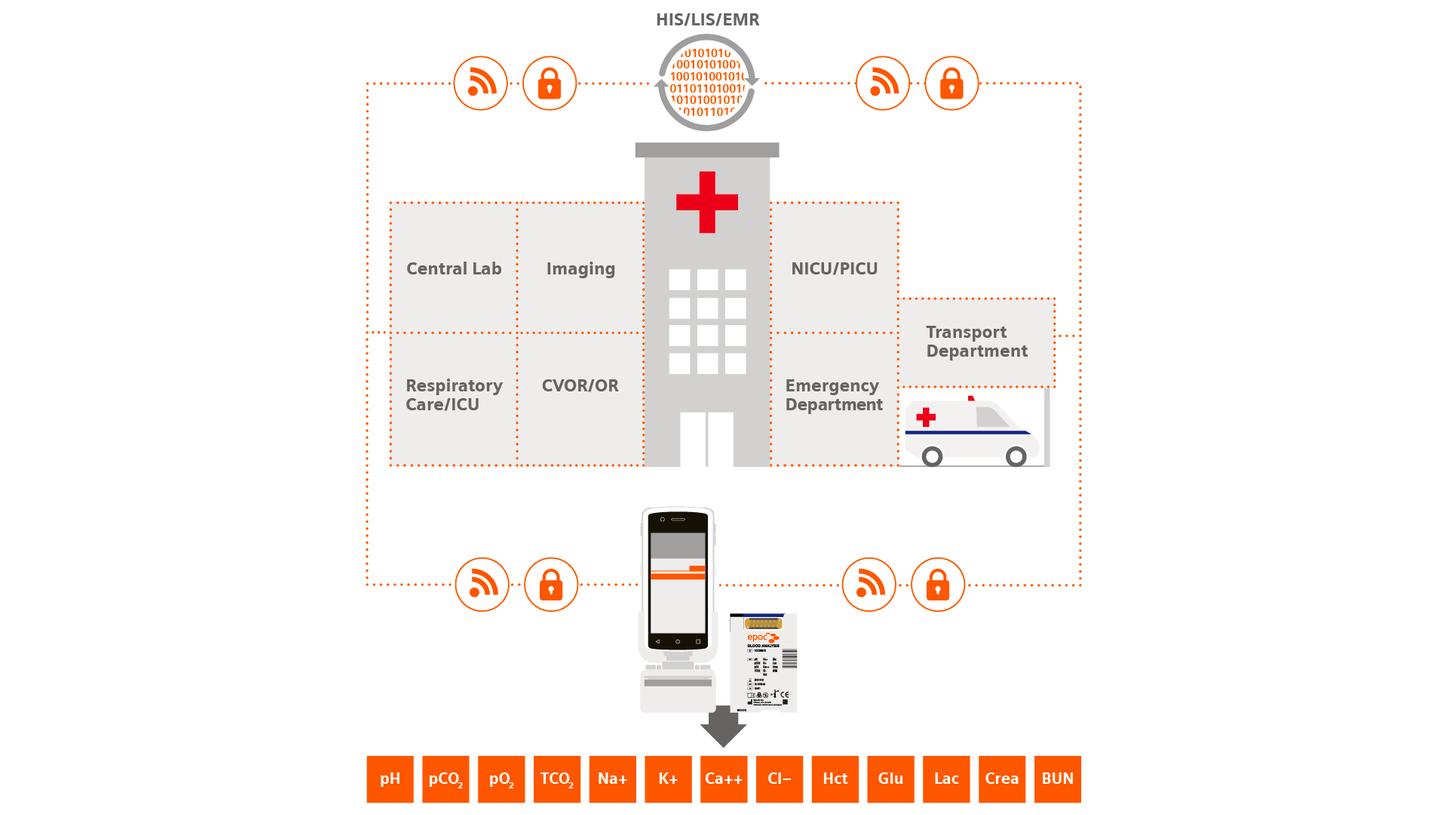 Improving Care and Patient Outcomes with epoc Blood Analysis System
Advanced Paramedic Ltd. (APL) provides 24/7 air ambulance services for Canada's Alberta Health Service. Working aboard specially outfitted fixed-wing aircraft, experienced paramedics care for critically ill patients during inter-hospital transport and/or for emergency care. The high-acuity planes serve as compact mobile ICUs or ERs, ensuring advanced medical care while in flight.

Did this information help you?