Insights into oncology
Creating a world without fear of cancer
How to build a world without fear of cancer
Cancer is the second leading cause of death worldwide. New cancer cases are expected to increase by about two-thirds over the next 20 years.1 Meeting this challenge will be one of the major tasks for healthcare providers.
With the advancement in treatment options over the last 50 years, life expectancy for cancer patients has dramatically improved. Imaging technology that enables earlier detection, highly customized types of radiation therapy, targeted chemotherapies rooted in knowledge about the human genome, and immunotherapies have made this possible.
With this impressive progress towards improved outcomes, it seems clear that today, continued progress will require important changes in the way healthcare is organized and oncology is practiced. Navigating these changes will only be possible through multidisciplinary cooperation and the collaborative use of integrated, connected care pathways that span the entire cancer treatment journey.
Our Insights into Oncology series is a collection of unique papers covering a broad range of clinical and operational topics and drawing on the insights of leading experts from around the world.
We trust that these papers will serve as a useful and relevant resource for all who share our commitment to realizing a world without fear of cancer.
With the Insights Series we explore emerging issues and provide practical solutions to today's most pressing healthcare challenges. Find all issues of the Insights Series here.

Stay tuned, more papers on cancer care will be published in the course of 2022.
What does the future of cancer care look like?
Learn how the digital twin, a simulation of a patient's health, could lead to early detection of cancer in the future using AI technology and medical expertise. Health data integration enables personalized care even before hospitalization to achieve the best possible patient reported outcomes.  In this video a possible future of intelligent cancer care is demonstrated to expand the frontier in oncology.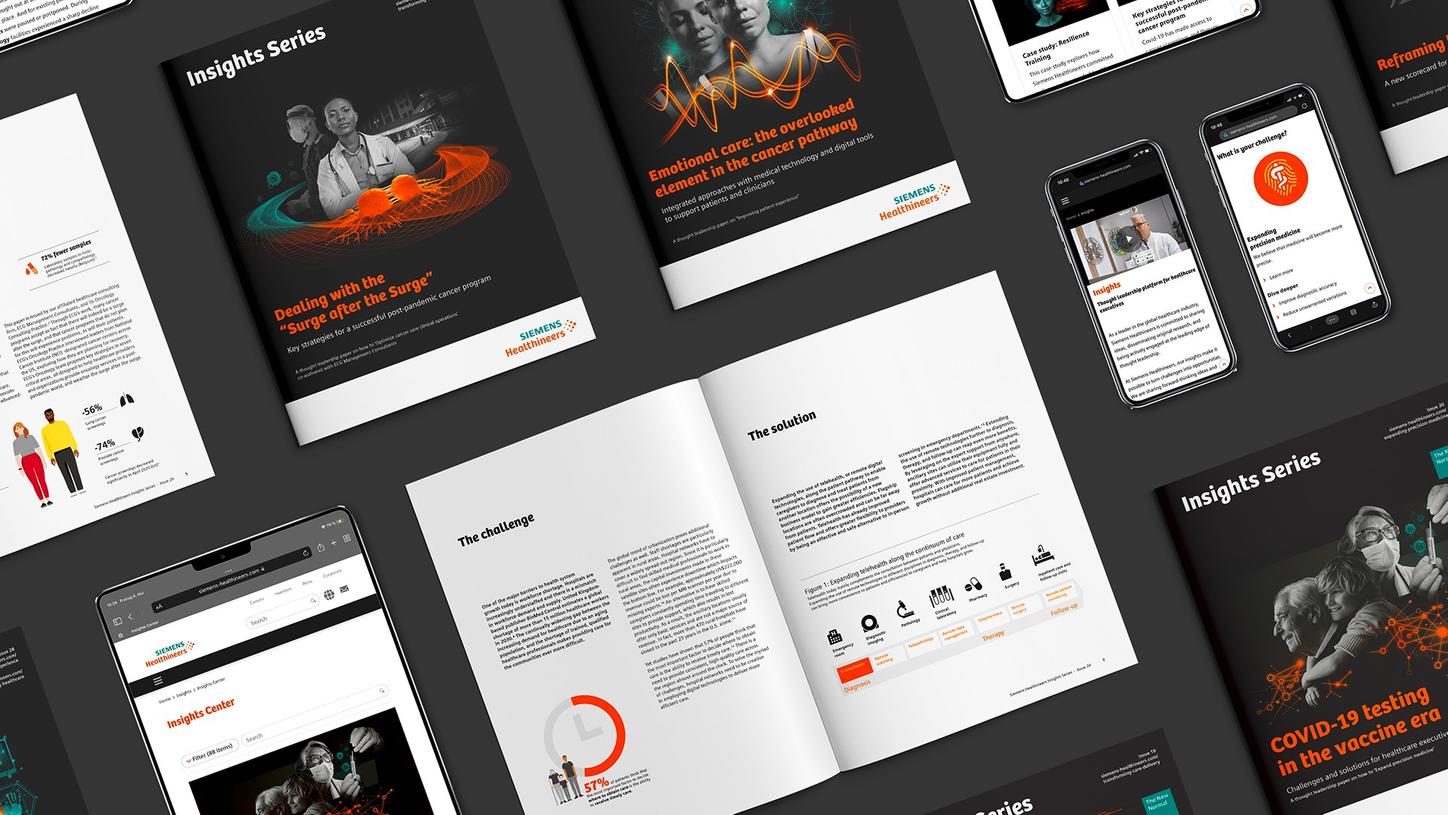 Don't miss the latest insights
Subscribe to receive upcoming Insights Series papers personalized and directly to your e-mail inbox, containing thought-provoking ideas for the success of your healthcare institution. 
Did this information help you?
Would you like to provide detailed feedback?