LUMINOS Impulse
Rozhodně čerstvý.
LUMINOS Impulse je navržen tak, aby uspokojil všechny požadavky moderní zdravotní péče. Tento plně digitální fluoroskopický a radiografický systém vám pomůže dosáhnout vysoké kvality obrazu při zachování nízké dávky záření. Samozřejmě také optimalizuje vaše pracovní postupy při zobrazování.
Důvěřujte svým výsledkům – Vynikající kvalita obrazu a nízká dávka záření
Optimalizujte své schopnosti – Vysoká hodnota díky klinické všestrannosti
Prvotřídní servis a podpora – pro nepřetržitý provoz
Vysoká úroveň kybernetické bezpečnosti – Zabezpečení podle návrhu
Fleet Level Benefity – Odemkněte svůj potenciál a zvyšte efektivitu celé své flotily zobrazovacích zařízení
Trust your results
LUMINOS Impulse allows you to achieve high-end image quality at consistently low dose levels thanks to a premium imaging chain and processing engine, comprehensive dose optimization management and predefined low-dose organ programs.
High image quality
High image quality at low dose
LUMINOS Impulse supports advanced technologies found in the high-end fluoroscopy systems LUMINOS Lotus Max, Luminos dRF Max, and Luminos Agile Max.
Premium image chain components
MAX dynamic flat detector
State-of-the-art image enhancement with unique processing engine DiamondView MAX
Optimize your capabilities
LUMINOS Impulse delivers advanced functionalities at an economical price. Both fluoroscopy and radiography exams can be performed with this fully digital 2-in-1 system. Detector sharing maximizes efficiency and realizes cost savings, and optimal system availability is ensured by world-class Siemens Healthineers service and support.
Fully digital 2-in-1 system
Get the most out of your fluoroscopic and radiographic exams:

Both table and Bucky wall stand1 exposures possible with the main system X-ray tube for maximum flexibility
Stitching functionality (Ortho Scanning1) permits long-leg and full-spine examinations
Two options for thorax examinations:

Main system table: SID of 150 cm
Bucky wall stand: SID of 180 cm +
World-class Siemens Healthineers service and support
Benefit from reduced equipment downtime in the rare event that something goes wrong:
Remote Assist2: On-demand application support via TeamViewer® – with image quality assessments, protocol optimization, and workflow enhancements in real-time. The result: fewer workflow interruptions and higher patient throughput.
Smart Remote Services (SRS): Secure connection between your medical system and our Customer Care Center. Permits real-time monitoring of the performance and condition of your equipment.
High level of cybersecurity
Did you know that the risk of experiencing a data breach at a hospital is much higher than getting struck by lightning or dating a millionaire?
LUMINOS Impulse features security by design and a comprehensive update of cybersecurity options to keep your medical equipment protected throughout the entire lifecycle. The system is delivered with standard cyber-security offerings and if necessary, advanced security solutions can be optionally added for an even higher level of security.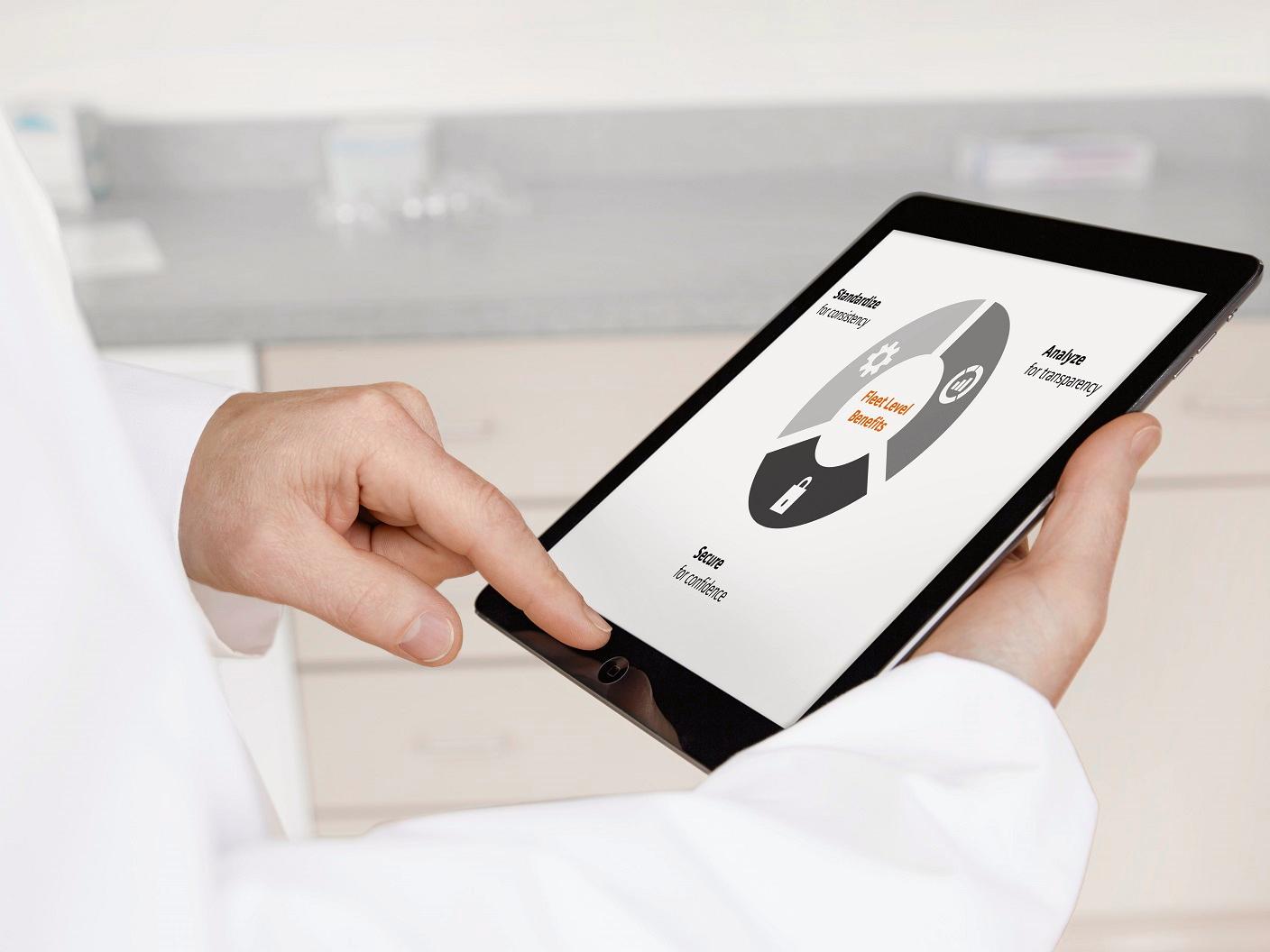 Fleet Level Benefits - unlock your potential and increase the efficiency of your X-ray department
High complexity in diagnostic imaging makes it challenging to run the radiology department efficiently. Siemens Healthineers helps you to reduce complexity by offering specific solutions across the entire X-ray portfolio which let you standardize, analyze and secure the imaging fleet. In this way, you can gain valuable Fleet Level Benefits: consistency, transparency and confidence. This results in improved outcomes, increased efficiency and greater staff and patient satisfaction.
Standardize for consistency
Analyze for transparency
Secure for confidence
Benefit from innovative services
Add value to your equipment, workforce, and institution. With Innovative Services from Siemens Healthineers, you gain:
Equipment maintenance and monitoring
Reliably servicing your LUMINOS Impulse allows you to identify deviations from current norms to maximize equipment availability.
Pomohly vám tyto informace?
2
Prerequisite for this service offering is an existing connection to our SRS infrastructure and an existing service contract including this service offering.
LUMINOS Impulse is not yet commercially available in all countries. The products and/or features mentioned herein are not commercially available in all countries and/or for all modalities. Their future availability cannot be guaranteed. Please contact your local Siemens Healthineers organization for further details.