A "Digitalizing healthcare" paper on how to build a digital enterprise that is successful and sustainable

Telemedicine has been in the spotlight due to the COVID-19 pandemic and the social distancing measures put in place around the world. But telehealth is just one example of how the pandemic has accelerated the adoption of digital tools in healthcare. Patients, providers, and payors alike have discovered the benefits of Virtual Forward triage and eICUs, remote care, home monitoring, digital communications, and much more.

It is essential that providers understand how these digital advances can help boost the long-term digital transformation required throughout the healthcare sector. In order for these recent digital advances to be sustainable and lasting, healthcare leaders must manage data as a strategic asset, empower data-driven decisions, connect care teams and patients, and begin to transform their institutions into learning health systems.

These are vital developments for the future of healthcare that can prepare providers to respond to new COVID-19 outbreaks or other infectious disease events.
This paper is part of the Siemens Healthineers Insights Series – the New Normal. It provides the key steps a healthcare organization can take to accelerate digital transformation for success in the era of COVID-19 and beyond.
Four key steps: How to build a digital enterprise?
With advanced analytics and artificial intelligence on the rise, healthcare organizations need to Manage data as a strategic asset, in order to fully leverage the potential of their data.
Tools and technologies using this data can then Empower data-driven decisions
Overcome fragmented systems of care by Connecting care teams and patients
Commit to a culture of improvement and Build a learning health system
 
Processes and procedures hastily adopted during the pandemic still leave substantial room for improvement. It is vital for healthcare institutions to consider long-term strategic digital transformation now, in order to better serve patients in the future.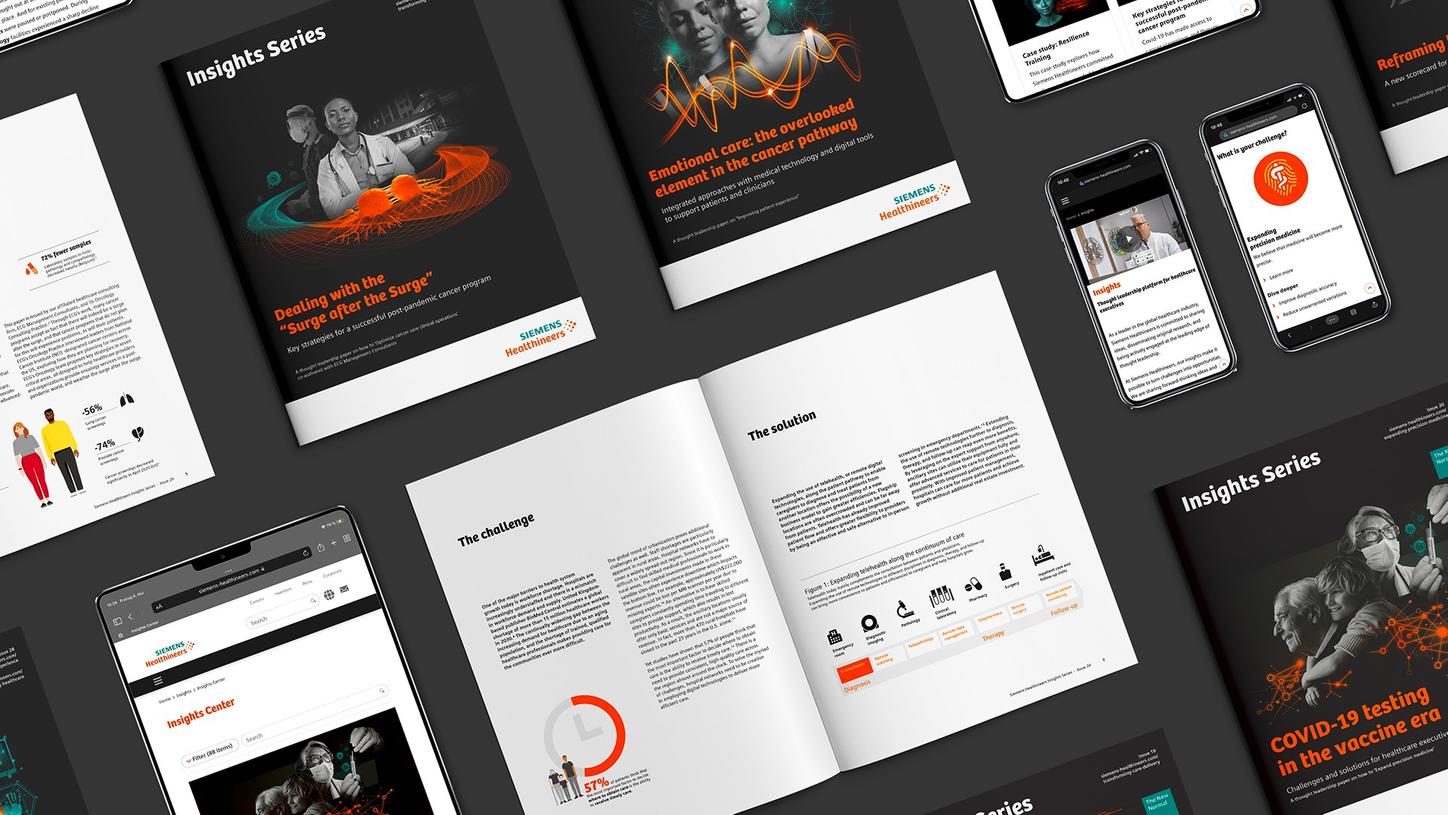 Don't miss the latest insights
Subscribe to receive upcoming Insights Series papers personalized and directly to your e-mail inbox, containing thought-provoking ideas for the success of your healthcare institution.