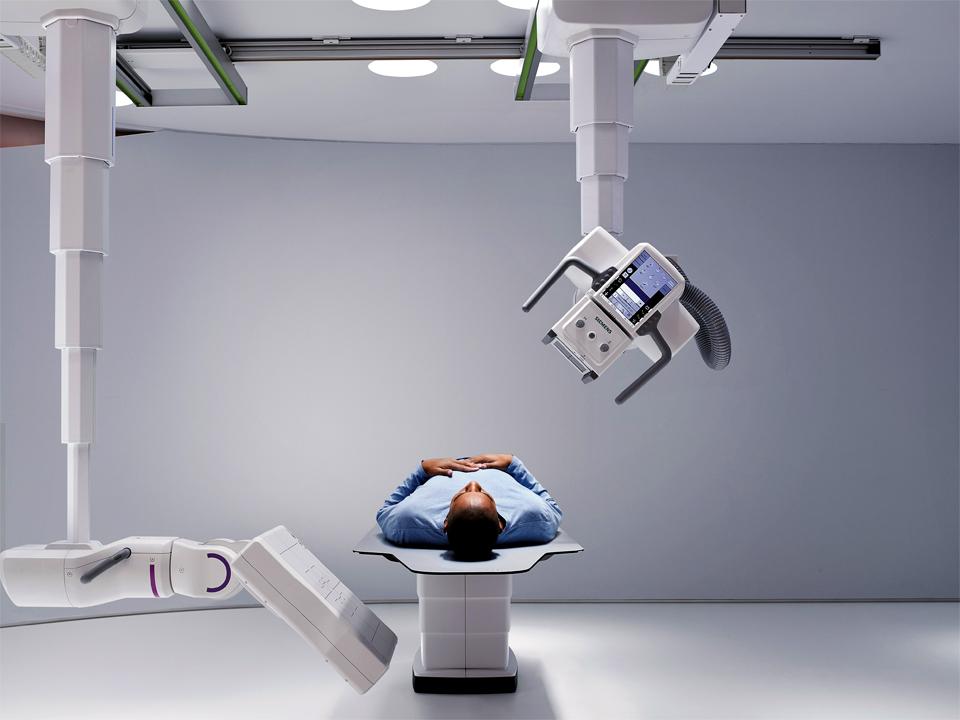 The world's first Twin Robotic X-ray scanner: Multitom Rax
Let the robots move – not your patients

With the new X-ray scanner Multitom Rax, it's no longer either/or. Multitom Rax uniquely combines patient care and productivity, bringing them to a whole new level.
Its Robotic Advanced X-ray technology (RAX) delivers a combination of high asset utilization, new clinical insights including natural Real 3D1, and less patient positioning and transfers.
All in one room. It's the world's first Twin Robotic X-ray scanner.
Perform a multitude of X-rays – in just one room
See reality with Real 3D – for the first time
Let the robots move – not your patients
Define standards easily – and multiply your productivity
Be future-proof – with Twin Robotic X-ray
MAX effect to multiply gains