Patients undergoing radiation as part of their cancer treatment often have to wait weeks, if not months, for their treatment to begin. Reducing the time between consultation and start of treatment produces better outcomes, reduces anxiety among patients, and generates benefits for healthcare providers including improved efficiencies, reduced overhead, and lower patient attrition. 

This paper provides an overview of the challenges that result in delays after diagnoses and explains how today's intelligent technology innovations using more advanced radiation treatment planning software, digitalization and automation of processes are changing the course of precision cancer care for patients needing radiation.

This paper:
Describes how hospitals and healthcare systems can reduce the path to radiotherapy from weeks to hours by combining process and technology innovation.
Analyzes the steps taken by a world-leading initiative at Amsterdam UMC Cancer Centre in the Netherlands, who have been the first in the world to successfully develop and implement a "fast-lane" FAST METS protocol to provide same-day cancer treatment for a selected group of patients requiring treatment for painful metastases in the spinal region. 
Wilko Verbakel, MD, who leads this initiative, highlights key focus points in their operational roadmap and the strategies they employ to drive innovations and equipment as these come to market. 
Read the paper and learn how healthcare systems can be made more agile and how more cancer patients can receive quicker access to treatment.
Key takeaways from the paper
Transforming one rigid sequence of multiple process steps into one interconnected, adaptive process has the potential to change the course of precision cancer care. 
Moving towards the described patient data-driven precision medicine can help hospitals and care systems to reduce waiting times.
Greater treatment planning agility enables new opportunities: same day treatment, optimisation before treatment, based on diagnostic images and adapting cancer treatment or a combination of treatments according to treatment response
Wilko Verbakel, MD
Associate Professor, Amsterdam UMC
Wilko is a senior medical physicist and associate professor at Amsterdam UMC in the Netherlands. He graduated at Eindhoven University of Technology with Master degrees in Technical Physics and Design of Physics Instrumentation. He completed his PhD on Boron Neutron Capture Therapy, has written over 100 scientific peer reviewed papers and is a board member of the scientific committee of the Dutch Radiation Oncology Society.
Sasa Mutic, PhD
SVP, Radiation Treatment Solutions Varian Medical Systems
Sasa Mutic is SVP for Radiation Treatment Solutions at Varian. In this role, he leads Varian's product development, management, and marketing for linear accelerators, brachytherapy, quality assurance, and treatment planning and treatment management software. He previously worked at Endowed Professor and Vice Chair of Radiation Oncology at Washington University School of Medicine in St. Louis. He is Fellow of the American Association of Physicists in Medicine and certified by the American Board of Radiology in Therapeutic Medical Physics.
Susanne Baars
Susanne Baars is Senior Global Thought Leadership Manager for "Expanding Precision Medicine" at Siemens Healthineers. She served in numerous roles in science, government, hospitals, and industry. She formerly worked as a biomedical scientist at Harvard Stem Cell Institute, WHO, and Peking University. Working at the intersection of personalized healthcare, oncology, digital innovation, strategy and patient access, she helps customers make personalized treatments accessible to more patients.
Reto Merges
Reto is head of "Expanding precision medicine" at Siemens Healthineers and has more than 10 years of leadership experience in healthcare marketing. His background is in the field of medical imaging. Reto has authored many publications on medical imaging as well as thought leadership publications in the field of precision medicine.
Acknowledgements
This paper would not have been possible without the extensive expertise and insights from some of the world's leading oncologists. Special thanks to Anthony Chalmers, MD, Wolfson Wohl Cancer Research Centre in Glasgow, Matthias Guckenberger, MD, University Hospital Zurich, Katie Spencer, MD, Leeds Institute of Health Sciences, and Wilko Verbakel, MD, Amsterdam UMC.
We are deeply grateful for your meaningful contribution.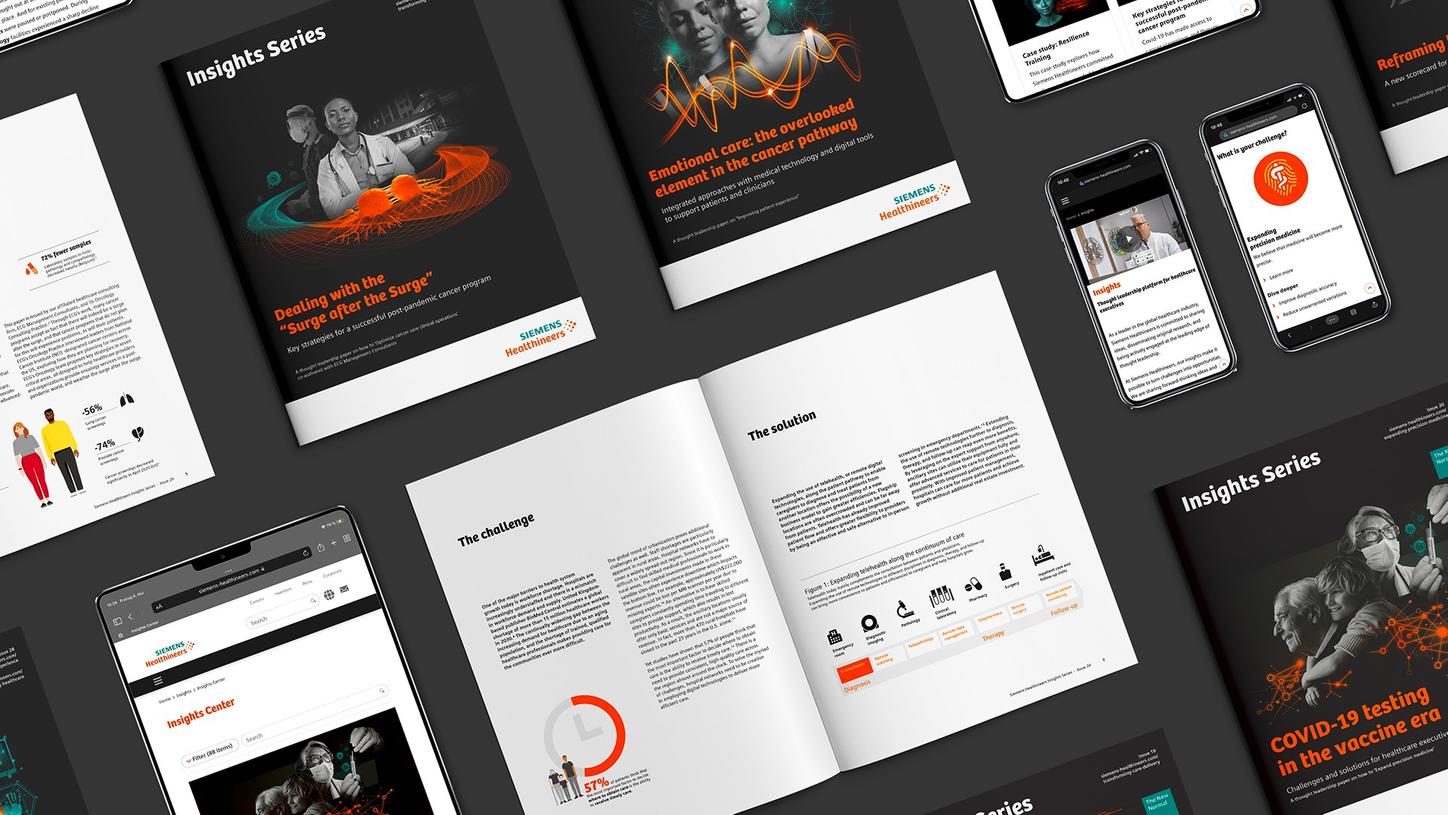 Stay tuned with regular executive insights
Subscribe to discover thought-provoking ideas, gain practical solutions to 
today's most pressing healthcare challenges, and receive our Insights Series.