Careseekers nowadays can not be approached and treated via the established patient template. Instead, it is more relevant than ever to consider the patient as a three-dimensional individual: as patient, consumer and human. This modern point of view allows for facilities to adapt and customize the care experience in accordance with the care seeker's individual needs and priorities. 
This paper outlines the important elements in caring for today's careseekers and explores how systemic adjustments in viewing the patient make it possible to create a customized and respectful patient experience.
Key takeaways from the paper
In particular this novel approach translates to:
Provision of access and integration of patient's priorities from all walks of life
Planning services with healthcare consumer in mind while distributing workload along the pathway
Building a healthcare ecosystem offering equitable and human-centered care
The result of these systemic adjustments being the diminishment of friction along each individual's care pathway, culminating in the sustainability, longevity and humanity of the evolved healthcare ecosystem.
Christina Triantafyllou, PhD
Christina Triantafyllou, Ph.D. is Siemens Healthineers' Global Head of Improving Patient Experience, where she explores ways in which this field can be enhanced and made more accessible to healthcare providers. She develops strategic approaches to deliver high value care, by providing patient experience focused solutions, best practices and thought leadership content. Christina began her healthcare career at Harvard Medical School, Boston, where she worked as a medical physicist developing imaging technology for the study of brain anatomy and function in disease. At Siemens Healthineers, she served as the Director of Global Ultra High Field MR Solutions, focusing on business strategy, KOL-based collaborations in innovation/clinical translation, and product management for the first worldwide clinical 7T MR system. Christina holds a Ph.D. in Medical Physics from Kings College, University of London, UK. Prior to joining Siemens Healthineers, she held appointments at Harvard Medical School, and at Massachusetts Institute of Technology in Boston.
Isabel Nieto-Alvarez, MSc.
Isabel Nieto Alvarez, MSc. is passionate about innovating and transforming the experience of care to be human centered. She is an expert of the Siemens Healthineers Global Innovation Network on mental and physical stressors in the experience of care. Isabel leads cross-functional teams in innovative projects on patient experience. Prior to her current role, she has served as a marketing manager and business developer for the company, and as Professor at the Universidad Anáhuac, México focused on sustainability in healthcare for medical students and psychology. Passionate about improving the patient and care team experience, she presents and writes globally on the subject. She is a biomedical engineer from Universidad Iberoamericana in Mexico, holds a Master in Science on Mind and Body Medicine from Saybrook University in California, U.S. and Certifications on Leadership in Healthcare without Harm and Design Thinking. Her scientific background on mind and body health and neuroscience, combined with experience in medical technology innovation are cornerstones of her expertise and passion.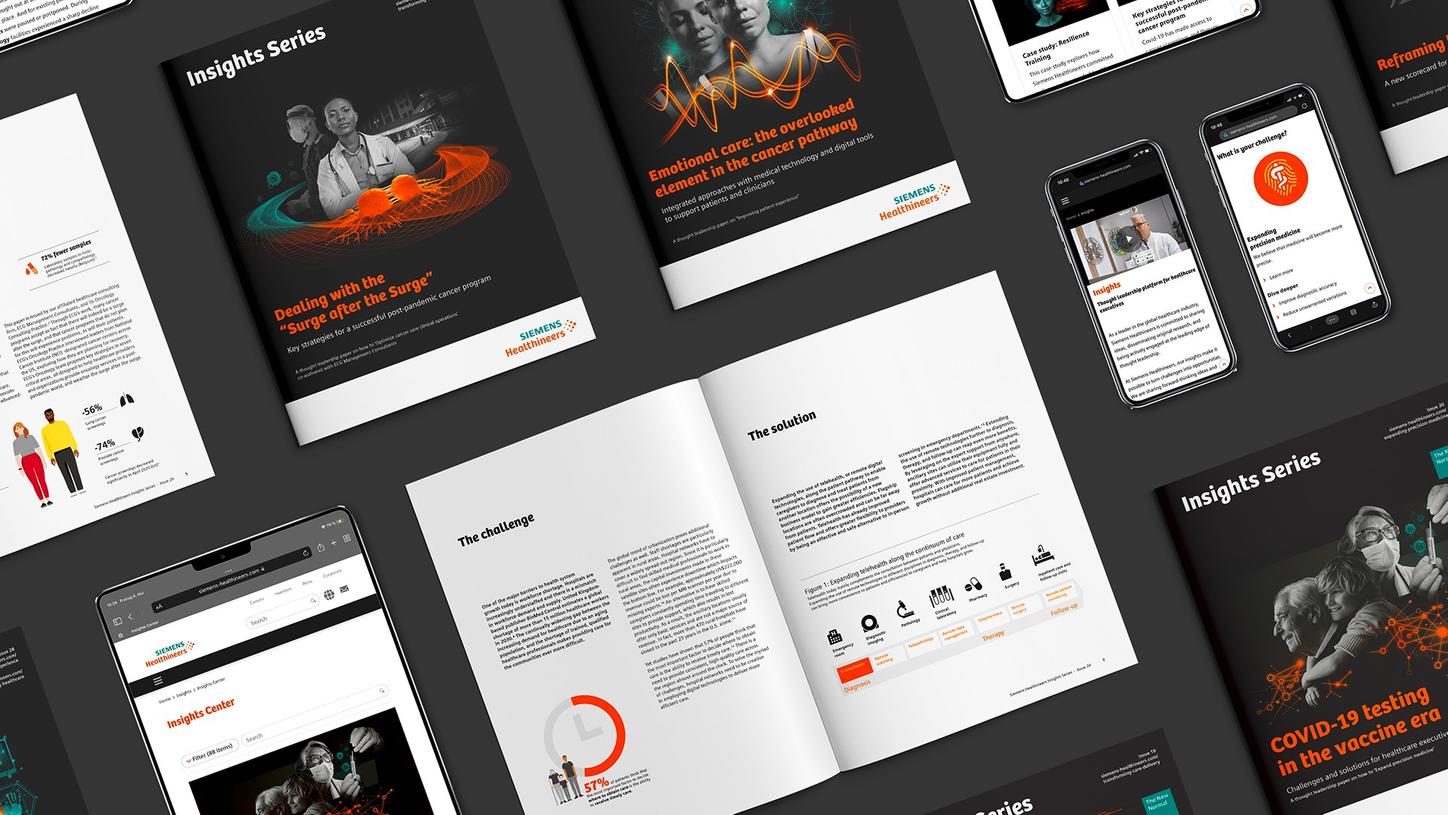 Stay tuned with regular executive insights
Subscribe to discover thought-provoking ideas, gain practical solutions to 
today's most pressing healthcare challenges, and receive our Insights Series.