We believe healthcare will be digital. Data will be managed as a key strategic asset. The vast quantity of health data available will be analyzed by increasingly powerful tools, including AI algorithms, to improve clinical and operational decision making. Digital technologies will bring patients and care teams closer together. Technology and culture change will foster development of a self-improving learning health system.Today, unstructured data from siloed sources and insufficient analytical capabilities still prevent leveraging the full potential of big data in healthcare.

Digitalizing healthcare is the key enabler for Expanding precision medicine, Transforming care delivery, and Improving patient experience.

How to create a digital enterprise?
Ultimately, digitalizing healthcare enables providers to achieve better outcomes at lower costs. To make this possible four steps are critical: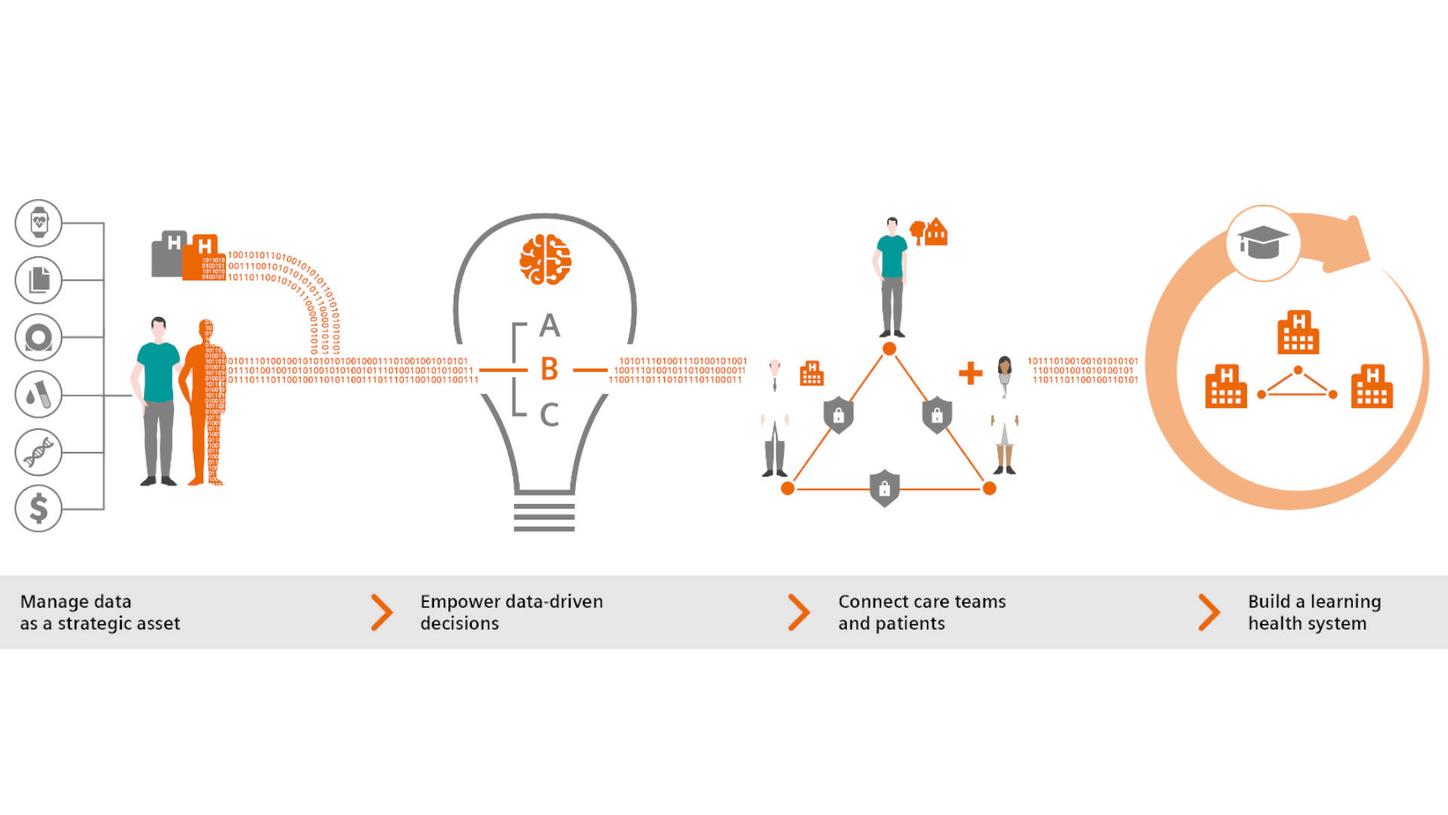 Expert voices on 'Digitalizing healthcare'
"I absolutely think that organizations need to embrace digital. There is no way around it. An organization that is not embracing digital is going to not be around very much longer."
Senior Vice President for Information Services and Chief Information Officer, Boston Children's Hospital, United States
Senior Vice President for Information Services and Chief Information Officer, Boston Children's Hospital, United States