MAGNETOM Vida
Embrace human nature at 3T
MAGNETOM Vida – the first 3T MRI scanner with BioMatrix Technology – embraces human nature and the unique set of challenges that each patient brings to the MRI exam. By embracing these challenges, we overcome patient variability – ushering in a paradigm shift in MRI. The outcome: fewer rescans, predictable scheduling and consistent, high-quality personalized exams for high-end clinical routine as well as clinical research.
Embrace full 3T performance with unparalleled magnet and gradient power
3T MRI is synonymous with high-performance clinical MRI. With 3T MRI, the expectation is to push and redefine the limits of what is possible in diagnostic imaging.
An all-new 3T magnet
MAGNETOM Vida comes with an all-new 3T magnet, which provides excellent homogeneity throughout the entire measurement volume and a large Field-of-View of 55 x 55 x 50 cm3. The result: fast examinations with robust and reliable fat saturation throughout the entire imaging volume, which is especially important in abdominal or off-center applications.
A new level of gradient power
With a gradient strength of up to 60/200 simultaneously for up to 25% higher SNR in diffusion weighted imaging, MAGNETOM Vida offers MR research power – but now in a patient-friendly 70 cm setting.
Cost-efficient energy management
An intelligent power management disables power-consuming components during scan breaks – EcoPower shuts off the cold head in standby, resulting in up to 30% energy savings compared to the industry average (COCIR average of MRI vendors4,5).
Embrace true 3T productivity with Turbo Suite and myExam Companion
MAGNETOM Vida embraces true 3T productivity and makes fast scan times and push-button examinations become clinical reality. At the core of its impressive acquisition speed lies our exclusive Turbo Suite: Disruptive acceleration technologies (e.g. Simultaneaous Multi-Slice and Compressed Sensing) shortening the entire examinations for the whole spectrum of clinical MRI, while keeping the quality of exam results.
myExam Companion breaks down the barriers of complex MRI operations using a new philosophy on how to operate MRI.
myExam Assist provides guided workflows. Users can select exam strategies or flexibly adapt them based on the patient's condition. It allows for high quality, efficient exams even when conditions change.
myExam Cockpit allows users to customize intuitively. It provides a central workspace for protocol management. Users can set up and maintain protocols, build knowledge into standardized exams and make those continuously available for every user in the MRI department.
GO Technologies are a family of solutions that accelerates the entire workflow of the examination: from patient positioning to result distribution.
Deep Resolve - Faster than ever before
Deep Resolve is an AI-powered image reconstruction technology that takes advantage of convolutional neural networks that accelerate MR scans, making them faster than ever before. Faster scans boost workflow efficiency while improving the patient experience. Deep Resolve's raw data-to-image reconstruction and very fast acquisition are game changers in MRI, helping generate actionable insights that can be diagnostically relevant. An open interface7 is designed to encourage collaboration and co-creation in a secure digital environment. Deep Resolve technology is taking one more step towards building a healthier world for everyone.
Embrace new 3T clinical capabilities with Inline Compressed Sensing
With Turbo Suite Elite, MAGNETOM Vida provides access to patients previously excluded from MRI because of their medical condition or the exam's prohibitively complicated nature. Compressed Sensing Cardiac Cine and Compressed Sensing GRASP-VIBE enable free-breathing exams which help improve the patient experience, while extending your range of services. Significantly simplified procedures with automated workflow strengthen clinical fields with growth potential such as whole-body MRI.
With MR Fingerprinting (MRF), MAGNETOM Vida enables diagnostics at the frontier of a paradigm shift. MRF uses quantitative information from scans for decisions based on digital tissue data, not visual impressions, to improve tissue differentiation and enable less invasive diagnostics.
See the consistent high-quality perzonalized exams of MAGNETOM Vida and our BioMatrix technology.
SMS RESOLVE
Outstanding diagnostic performance with RESOLVE with high-resolution DWI and DTI of the brain and efficiency gains with Simultaneous Multi-Slice (SMS).
SMS RESOLVE
PAT 2 SMS 2, b1000 | 1.0 x 1.0 x 4.0 mm
3
| TA 2:32 min
Customer contribution from Austria

Hear from the experts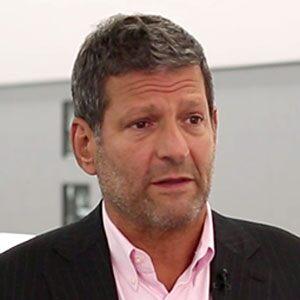 Lawrence Tanenbaum, M.D.
Radnet, New York, USA

"
In our large enterprise inconsistency just kills us. So I´m really impressed with the slice by slice shim for body diffusion, the coil shim for fat suppression, for things like brachial plexus and spine and soft tissue neck. [They] give me the predictability that I need to plan a concise day and be patient centric in our imaging."
The statements by Siemens' customers described herein are based on results that were achieved in the customer's unique setting. Since there is no "typical" hospital and many variables exist (e.g., hospital size, case mix, level of IT adoption) there can be no guarantee that other customers will achieve the same results. This statement is from a person, who or whose institution is engaged in a collaboration with Siemens.
Clinical acceleration: from the console
Read how Benson Radiology (North Adelaide, Australia) with their new MAGNETOM Vida speed up imaging without compromising on image quality and spatial resolution.
70 cm / 2.30 ft Open Bore design

Zero Helium boil-off technology

XQ gradients 45/200 simultaneously [2.03 MW]
XT gradients 60/200 simultaneously [2.70 MW]

Maximum number of channels8

Number of independent receiver channels that can be used
simultaneously in one single scan and in one single FoV,
each generating an independent partial image

186 cm / 6.10 ft cover to cover

System weight (in operation)
3Cardiac Triggering is still under development and not commercially available yet. Its future availability cannot be ensured.
4Based on COCIR SRI Status Report 2015, data on file.
5
MR Fingerprinting is pending 510(k) clearance, and is not yet commercially available in the United States. Its future availability cannot be guaranteed.
6
The new feature which supports this claim is pending 510(k) clearance and is not yet commercially available in the United States. Its future availability cannot be guaranteed.
7
The product is still under development and not commercially available yet. Its future availability cannot be ensured.
8Channels (coil elements) that can be connected simultaneously.
9Minimum total space requirement for magnet, electronics, and console room.
10
Deep Resolve Boost for MAGNETOM Vida is pending 510(k) clearance and is not yet commercially available in the United States. Its future availability cannot be guaranteed.