teamplay Fleet is a teamplay digital health platform solution that enables you to streamline the management of your fleet from Siemens Healthineers and to optimize your asset performance holistically, 24/7, and from any browser capable device. With its broad range of features, teamplay Fleet offers you a clear overview of your equipment data, helping to maintain and optimize your asset performance while keeping your equipment cybersecure and allowing you to make sound decisions about the future of your fleet.
teamplay Fleet View
Holistic fleet overview and specific equipment information
teamplay Fleet View - save time by having the detailed equipment data you need at hand to make informed decisions at any time, across all your institutions
teamplay Fleet Maintenance - provide excellent patient care by optimizing the usage of your assets through efficiently managed and planned equipment performance
teamplay Fleet Cybersecurity - protect your patients' data and your reputation by keeping your equipment up-to-date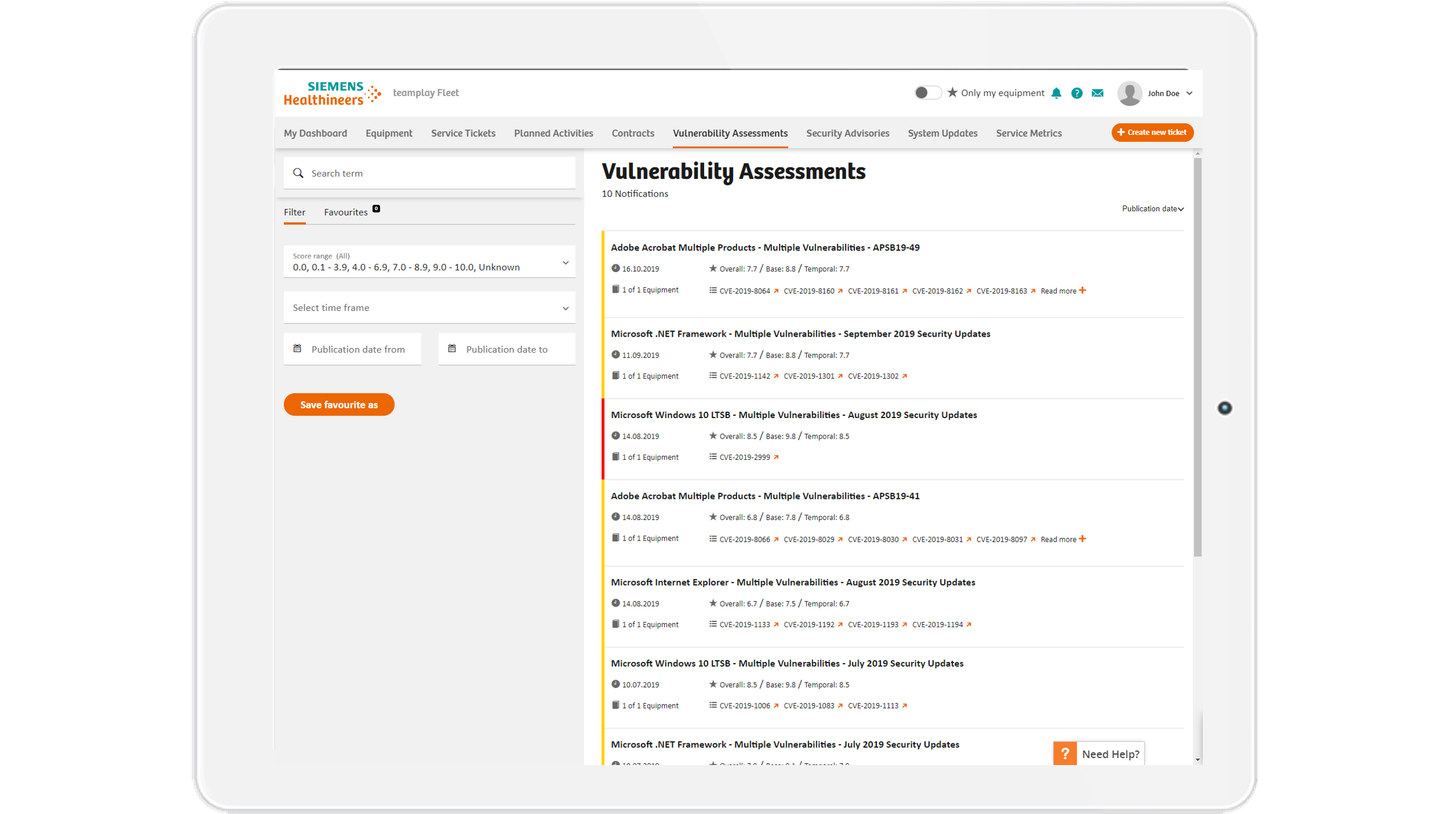 teamplay Fleet Evolution - make sound decisions on your future portfolio investments based on detailed knowledge of the options or upgrades available for your equipment
"teamplay Fleet2 gives us so many details on our installed equipment. One example is the possibility to get a quick overview on the age, so when the installation date was. With this information, we can provide a much more precise estimative of the depreciation value. This helps us to provide a more accurate reporting to our shareholders."
"As we can schedule our service events, teamplay Fleet allows us to do our staff planning appropriately and to ensure that the utilization of our systems is as high as possible."
Director of Clinical Engineering
Christiana Care Health System, Wilmington, DE, USA
Director of Clinical Engineering
Christiana Care Health System, Wilmington, DE, USA