Globally, the demand for cancer care is rising, however, in some regions, cancer patients are challenged by limited supply. HealthCare Global (HCG), one of the largest cancer care providers in India, has implemented a hub-and-spoke model that increases availability and affordability. The hub is in Bengaluru, and 21 spokes clinics span Tier 2 and 3 cities across the country. By virtue of this model, patients visit the spokes clinics in proximity for diagnosis, routine treatment, and follow ups. They are  only sent to the hub in Bengaluru when there is a need for more intensive care. 
By decentralizing care across 21 spokes, the model makes basic cancer services locally available to people who beforehand did not have access. 
For those in need of more intensive and expensive care services, HCG offers them in one centralized hub. There, they leverage high utilization to drive down costs per patient and thereby make services affordable.


Key takeaways from the paper
Improve availability of care by decentralization via hub-and-spoke-model and virtual care
Reduce the cost of care by centralization of the most cost-intensive services in one hub
Enable the best possible workforce, for the best possible care
Improve patient experience by building a culture of compassion
Read the paper to learn about the important elements in building a successful cancer care model to improve availability and affordability for patients.
This thought leadership paper is part of the Siemens Healthineers Insights Series. It provides ideas and practical solutions on 'Transforming the system of care'. For more Insights, please visit siemens-healthineers.com/insights-series.
Dr. BS Ajaikumar
Executive Chairman 
HealthCare Global Enterprises Limited
Dr. BS Ajaikumar is the Executive Chairman of HealthCare Global Enterprises Ltd (HCG). He founded HCG to realize his vision of making advanced cancer care accessible to all. He has been the driving force behind HCG's growth since its inception. He has served as the CEO from 2005 to Jan 2021. Dr. Ajaikumar's contributions to the field of cancer care in India and his success as a first-generation physician entrepreneur have been widely recognized. He has been awarded the Ernst and Young Entrepreneur of the Year Award, the CII Regional Emerging Entrepreneurs Award, and the BC Roy Award by the Indian Science Monitor. Dr. Ajaikumar is also the recipient of the Karnataka Rajyotsava Award. Dr. Ajaikumar has been a practicing oncologist in the US and India for over three decades. He completed his residency training in Radiotherapy from the MD Anderson Hospital and Tumour Institute of the University of Texas, and his residency training in Oncology from the University of Virginia Hospital, Charlottesville. He received his MBBS from St. Johns Medical College, Bengaluru.
Dr. Ralf Meinhardt
Senior Global Marketing Manager 
Siemens Healthineers
Ralf Meinhardt leads Siemens Healthineers' thought leadership activities related to Transforming Care Delivery. Previously, Ralf worked in the pharmaceutical industry, as well consulting, and scientific research. Ralf holds a Doctor of Economics and Social Sciences degree from the University of Erlangen-Nuremberg. He also holds a Master of Science degree in Management. In addition to his academic work at the University of Erlangen-Nuremberg, he also studied at the Indian Institute of Management, Bengaluru (IIMB). His scientific background is in the field of corporate strategy, a subject on which he has authored several publications.
Dr. Herbert Staehr
Vice President 
Global Head of Transforming Care Delivery 
Siemens Healthineers

Herbert Staehr serves as Global Head of Transforming Care Delivery for Siemens Healthineers, driving the company's activities and messaging around delivering high-value care. In this capacity, he develops and executes programs and outreach strategies aimed at healthcare providers around the world, as well as stakeholders in every branch of the healthcare industry. Before joining Siemens Healthineers, Herbert spent several years with one of Germany's leading private hospital groups, as head of the Corporate Development department and serving as Managing Director of an acute care and a post- acute care hospital in Germany. He also spent several years with McKinsey & Company with their healthcare practice, providing strategic advice to a wide range of international clients. Herbert holds a doctorate in Healthcare Economics from the University of Hohenheim.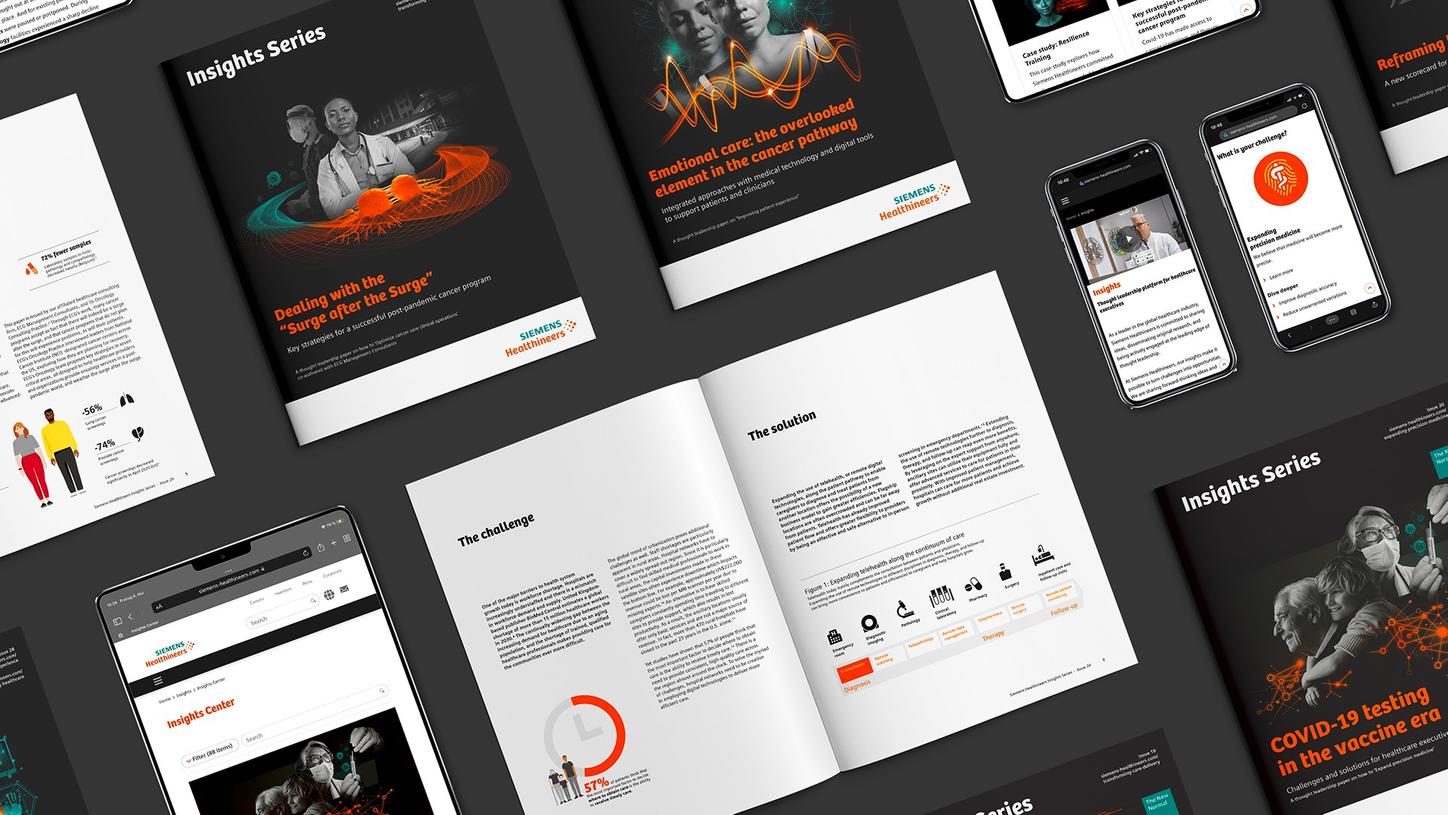 Stay tuned with regular executive insights
Subscribe to discover thought-provoking ideas, gain practical solutions to 
today's most pressing healthcare challenges, and receive our Insights Series.