The current cancer treatment pathway can be very disjointed, with limited coordination across disciplines. This challenge is compounded by the growing expectations of today's patients as well as the continuing shortage of medical professionals. One way of tackling this is to build dedicated Cancer Centers of Excellence (CoEs), powered by digital technologies. These centers serve the needs of both patients and caregivers by combining facilities, equipment, and specialists under one roof.

This trend is gaining momentum and is being adopted by forward-thinking health systems around the world. Not only can Cancer Centers of Excellence provide opportunities for greater administrative efficiency and a more comprehensive service offering to patients, but they also offer health systems differentiation in a competitive healthcare market.

This paper outlines the important elements in building a successful Oncology Center of Excellence and explores how digital technologies make it possible to seamlessly integrate a wide array of different services in one location.
Key takeaways from the paper:
The three focus areas for an Oncology Center of Excellence: 
Building multi-disciplinary teams of specialists organized by tumor type 
Bringing expertise together 
Engaging patients and empowering caregivers
Read the paper to learn about the important elements in building a successful Oncology Center of Excellence and discover how digital technologies support care coordination along the cancer treatment pathway.
Joanne Grau
Thought Leadership Manager Digitalizing Healthcare 
Siemens Healthineers 

Joanne Grau focuses on current trends and thought leadership content for Digitalizing healthcare. Prior to this role, Joanne has had ten years of marketing experience in Siemens Healthineers as marketing director for the diagnostics division based in New York and as Head of Marketing for ASEAN countries based in Singapore. Joanne graduated from UCLA with a degree in Molecular, Cell, and Developmental biology. Before joining Siemens Healthineers, Joanne was a research scientist in Quest Diagnostics (formerly Celera) and has authored multiple publications. Joanne is also currently a faculty member in Union University of California.
Dr. Ralph Wiegner
Global Head of Digitalizing Healthcare 
Siemens Healthineers

Ralph Wiegner and his team engage in thought leadership and portfolio-related activities for Digitalizing healthcare. Earlier, he worked as head of Improving patient experience, head of Marketing Strategy and in global key account management. Prior to joining Siemens Healthineers, Ralph worked for several years in the Banking and Asset Management practice of McKinsey & Company on various European and international assignments. Ralph holds a Ph.D. in Theoretical Physics from University of Erlangen, Germany, with several research engagements at the Oklahoma State University, USA.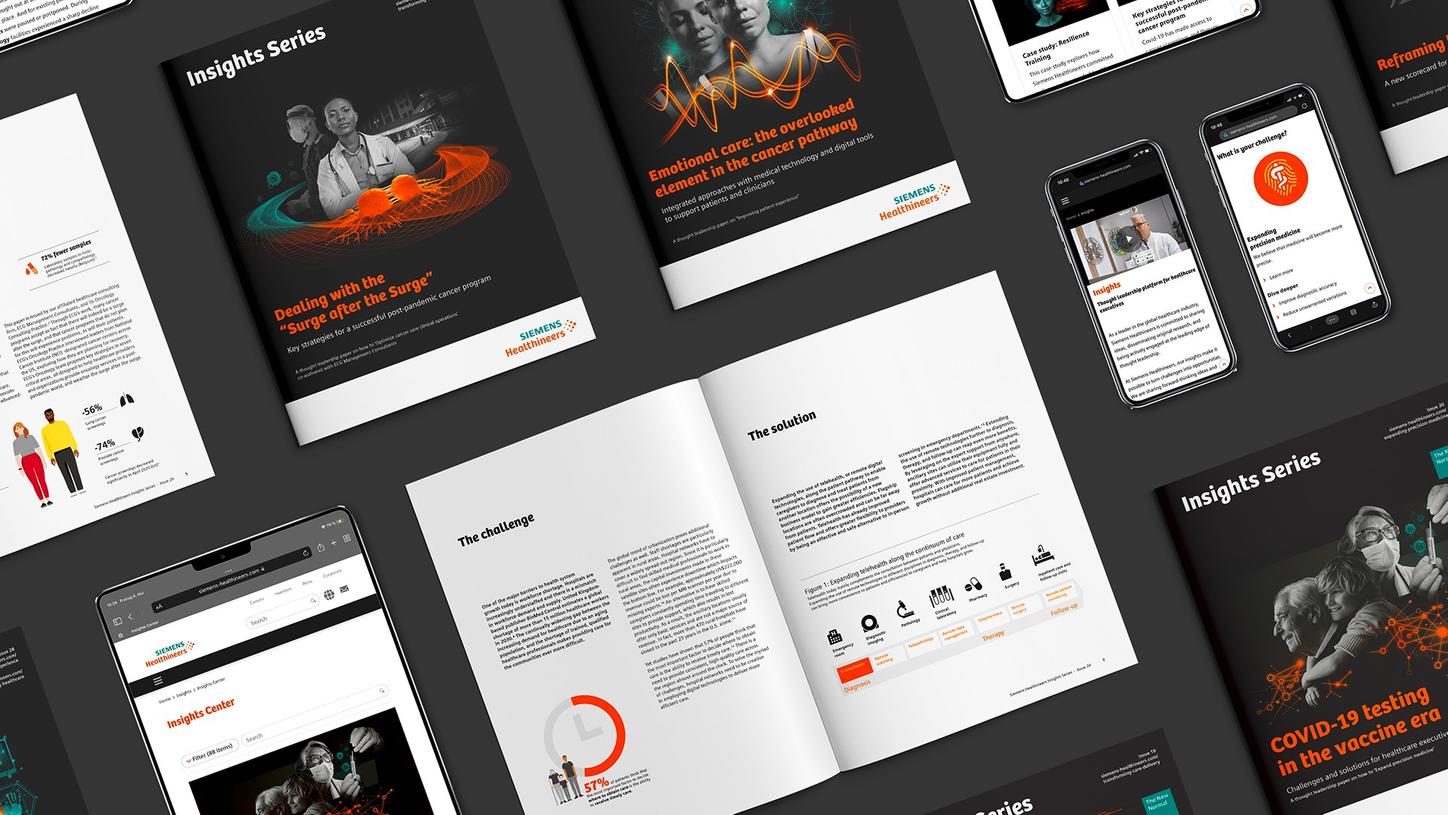 Stay tuned with regular executive insights
Subscribe to discover thought-provoking ideas, gain practical solutions to today's most pressing healthcare challenges, and receive our Insights Series.