ACUSON Sequoia Ultrasound System
Intelligent Imaging. Expanded Insights. User-Driven Design.​
Built from the ground up with input from users around the world, the ACUSON Sequoia ultrasound system was created with users and patients in mind. The ACUSON Sequoia system powered by BioAcoustic technology can reduce the effects of ultrasound variability between users, patients and technology. By reducing the variability often experienced during ultrasound exams, the ACUSON Sequoia system can help to deliver effective clinical insights.​
InFocus Imaging​
The ACUSON Sequoia system's powerful architecture eliminates the need for a conventional focal zone to create beautiful fully focused images. InFocus uses synthesized, retrospectively focused transmit beams throughout the field of view that focuses at all depths. More information is harvested from the usual transmit sequence, using massive overlapping multibeam groups rather than individual or close parallel beam lines as in conventional systems. 

Custom Tissue Imaging​
The ACUSON Sequoia speed of sound correction technology changes the speed of sound per the body type or pathology for improved focusing, spatial resolution and contrast resolution.​
UltraArt Universal Image Processing​
UltraArt is a novel approach to allow users to select their preferred image parameter by choosing from one of four imaging options displayed on the touch screen. UltraArt can work in both real time and post-processing to achieve the desired image without the need for changing multiple parameters.​
Modality Compare
Modality compare allows the user to easily compare images from other imaging modalities for simultaneous viewing alongside real-time ultrasound images. This provides fast and easy comparison of previously identified organs or pathologies.​
Color Flash Suppression​
The ACUSON Sequoia speed of sound correction technology changes the speed of sound per the body type or pathology for improved focusing, spatial resolution and contrast resolution.​
Clarify Vascular Enhancement Technology​
Clarify Vascular Enhancement Technology reduces artifacts frequently seen in vessels and fetal heart chambers, improves boundary detection in vessels, improves contrast resolution within an organ and between organs, and dramatically improves visualization of micro- and Microvasculature.​
Slow Flow State​
Slow flow employs sophisticated smart filters, which extract flow from clutter by motion filtering, adaptive signal enhancement and flash suppression. These smart filters can detect and label slower flow signals that would otherwise be mixed in with the clutter and excluded by conventional Doppler velocity cutoffs.​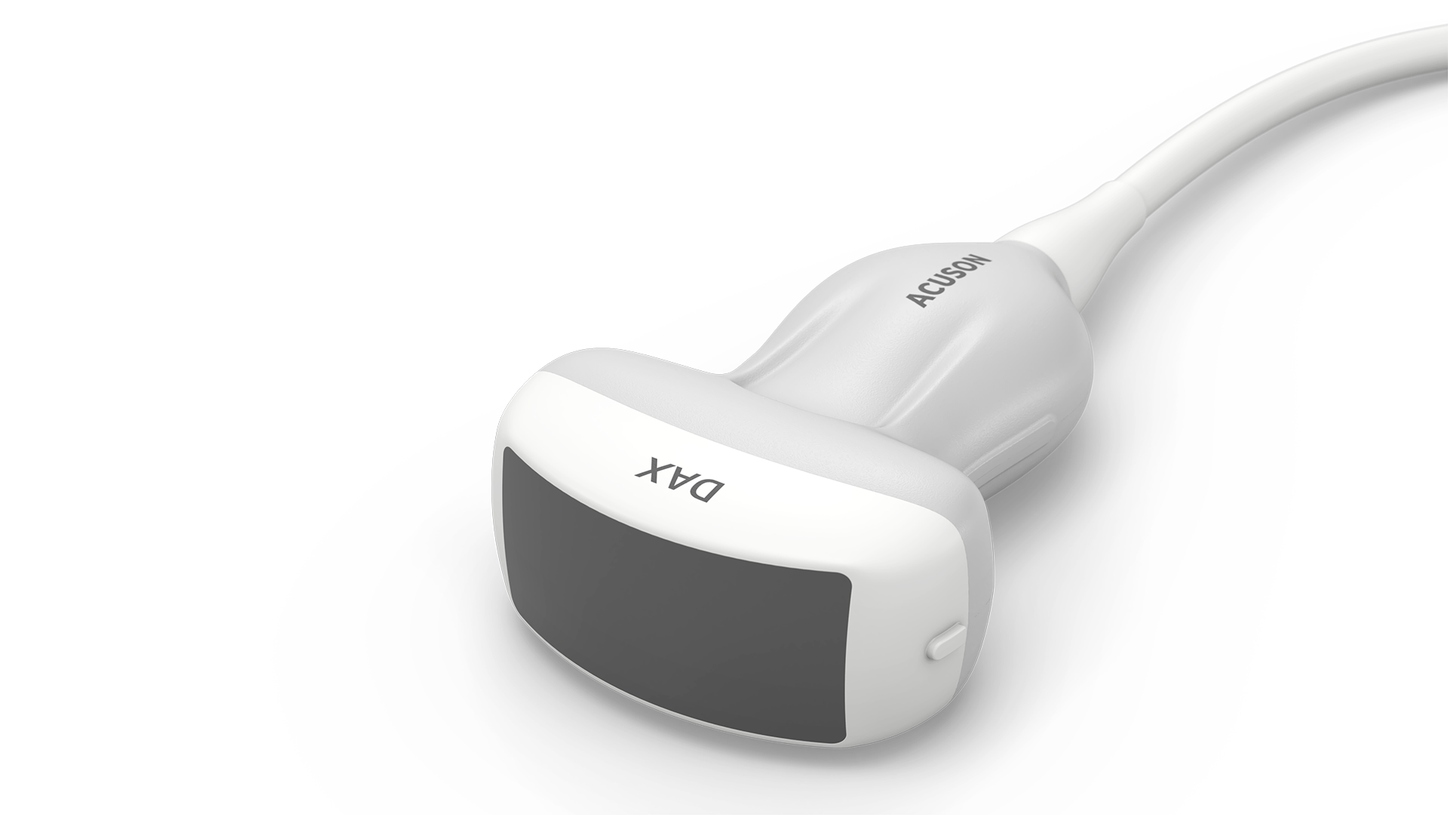 InTune Transducer Technology​
The ACUSON Sequoia system's InTune transducer technology was developed to produce the best acoustics for each clinical use case. With advanced materials, simulation, manufacturing and testing, the acoustic matching between transducer and patient were optimized; this, together with the electrical signal path between transducer and system, results in the highest signal fidelity throughout.​
Additionally, several of the ACUSON Sequoia system's transducers feature a unique sensor technology called gesture-detection. This allows users to tap anywhere on the transducer to quickly activate and start scanning.​

Ultrasound Derived Fat Fraction (UDFF)
The ACUSON Sequoia's new Ultrasound Derived Fat Fraction (USFF) is a non-invasive and cost-effective method for delivering liver fat quantification alongside liver stiffness. The difference is in the details.
Virtual Touch Elastography​
The ACUSON Sequoia system was purpose-built with design elements to advance the state of elastography and deliver rapid, reliable, reproducible results. Dedicated hardware in the dual linear transmitter provides sustainable Acoustic Radiation Force Impulse (ARFI) imaging technology push energy over a deeper range. Robust tracking of stronger, more uniform shear wave measurements can now be achieved at deeper depths to help overcome patient dependent variability. ​
Strain
The extremely sensitive strain detectability of Strain imaging allows the use of natural compressions generated by a patient's respirations or cardiac motion, versus cycles of up & down compression, to generate an elastogram of relative stiffness.​
pSWE
Increased confidence in measurement accuracy is provided with a complete liver assessment report that includes the Interquartile Range (IQR) / Median Ratio, the recommended quality control measure for adequate technical quality. ​
2D SWE
In 2D SWE, high sampling density provides high spatial and stiffness resolution for imaging focal lesions and heterogenous tissue. Measurements can then be performed at precise locations to measure tissue stiffness in m/s or kPa.​
Contrast-enhanced Ultrasound (CEUS) ​
The powerful architecture of the ACUSON Sequoia system allows visualization of contrast deeper and with greater clarity than ever before.​
Contrast Pulse Sequencing (CPS)
Contrast Pulse Sequencing provides high motion flash suppression and excellent tissue suppression. With high specificity and sensitivity, CPS allows you to image at greater depths for those difficult to penetrate contrast exams.

Fusion Imaging​
Fusion imaging combines multi modality imaging for improved confidence in complex interventional procedures.​
Fusion​
Fusion imaging combines multi modality imaging for improved confidence in complex interventional procedures.​
Powerful Automation Tools​
Auto TEQ Doppler​
The ACUSON Sequoia can automatically adjust the pulsed wave Doppler trace automatically on freeze to provide a new workflow confidence for the user. Full post processing capabilities are also available to the user to offer additional workflow enhancements for the user.​
Gesture-Detecting Transducer Technology​
Incorporating advanced accelerometer technology and proprietary software, gesture detecting technology recognizes users interactions with a transducer. This can support clinical workflows by reducing unwanted keyboard interactions allowing sonographers to increasingly focus on the patient.​
Protocol Scan​
Protocol scan is a workflow automation tool that can anticipate and execute your exam based on customizable programs to dramatically reduce keystrokes, enable shorter exam times and reduce variability from multiple users.​
AI-enabled Technologies​*
eSieCalcs​
eSieCalcs native tracking software performs quick automated trace measurements that include distance, area, and circumference.​
ACUSON Sequoia Comparative Usability Study
Siemens Healthineers engaged with a third-party organization to field a usability study comparing the ACUSON Sequoia to similar systems. 
82% sonographers strongly preferred ACUSON Sequoia. 
​
Comprehensive Interventional Care Centers use the ACUSON Sequoia for image quality. Hear more about how they use the system and why they chose it.​
Smart Remote Services (SRS) powered by eSieLink
SRS provides the foundation for connecting your ultrasound system with a global team of technical and application experts from Siemens Healthineers. Using a secure network connection, SRS allows faster service response, interactive applications support and remote software updates. With SRS rest assured that you have the latest system software and performance benefits that reduce unnecessary system down time with remote connectivity to improve your system performance and productivity.
teamplay Fleet
teamplay Fleet enables you to streamline your Siemens Healthineers fleet management and to optimize your asset performance.
Digital education with PEPconnect
Accelerate you or your staff's workflow and knowledge with PEPconnect and PEPconnection1 . Engage in learning activities at any time and on any device for a personalized learning experience with PEPconnect. Using a PEPconnection subscription, you can access a workforce education management plan as well as analytics and progress report tracking.
1 Subscription required. Availability of subscription depends on country.
Learn more about PEPconnect
Slow flow state
Learn how Slow flow state allows users to easily visualize more vessels that are smaller and also see deeper into tissue compared to conventional color Doppler.
The Deep Abdominal

transducer (DAX):

See deeper with less force
Learn how to balance the scale between image quality and injury risk when scanning high BMI patients
Did this information help you?
*Software application leveraging machine learning-based Artificial Intelligence to achieve the intended outcome.