Innovating personalized care

Enable you to promote health for each patient by digitally connecting precise diagnoses with precise treatments.
Organize care around the
patient's medical condition
Implement innovative best-practice standards to organize care along the patient's clinical pathway, enabling you to reduce unwarranted variations as a precondition for personalizing care.
Provide precise diagnosis
for actionable decisions
Integrate precise diagnostic data, enabling you to build a digital twin of the patient that provides a holistic understanding and actionable insights at the point of decision.
Deliver therapy outcomes
that matter to patients
Combine highly precise image guidance with minimally invasive, robot-assisted, and intelligent therapies, enabling you to deliver better patient outcomes with improved, lasting therapy results.
"Cancer care needs to be predictive, participatory, and personalized. Early detection is important, but treatment decisions should be based on predictions to improve patient outcomes."
Icon Cancer Centre, ASEAN and Hong Kong, Singapore
Icon Cancer Centre, ASEAN and Hong Kong, Singapore
Value Partnerships
Provide access to innovative medical technology that drives process standardization to reduce variations.
Gain deeper insights on innovating personalized care
Watch our Shape 23 Keynote3:
Shaping healthcare in 2023 and beyond
We are sharing inspiring ideas and innovative solutions for three of the biggest challenges faced by healthcare providers: 

Chapter "A world without fear of cancer" 
To create a world without fear of cancer, we explore how to make oncology care more predictive and more precise.

Explore our Insights Center and find:
articles with directly applicable approaches | white papers | expert voices | studies | surveys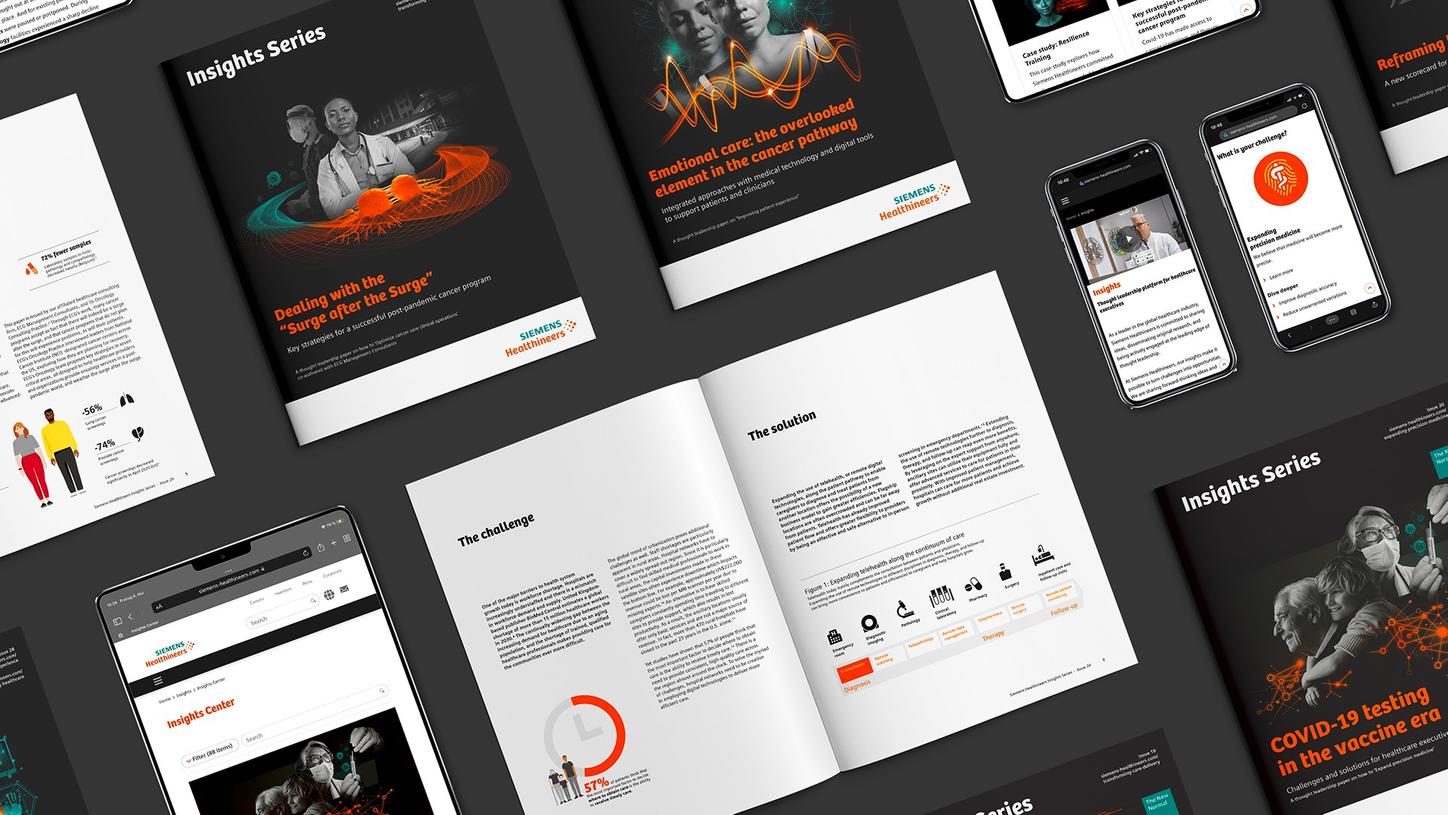 Stay tuned with regular executive insights
Subscribe to discover thought-provoking ideas, gain practical solutions to 
today's most pressing healthcare challenges, and receive our Insights Series.
Stay one step ahead and receive cutting-edge healthcare industry trend analysis
Did this information help you?
1
Non-communicable diseases: Noncommunicable diseases (NCDs) are also known as chronic diseases. They tend to be of long duration and are the result of a combination of genetic, physiological, environmental and behavioral factors. The main types of NCDs are cardiovascular diseases (e.g., heart attacks and stroke), cancers, chronic respiratory diseases (e.g., chronic obstructive pulmonary disease and asthma) and diabetes.
2
Global Burden of Disease Collaborative Network, Global Burden of Disease Study 2019 (GBD 2019); World Health Organization
3
Siemens Healthineers Shape Keynote is our annual signature event.  It offers a unique blend of market expertise and Siemens Healthineers innovations. The keynote provides access to the knowledge of some of the world's most respected healthcare thought leaders and unveils exclusive Siemens Healthineers breakthroughs for the first time.