Système de chimie intégrée Dimension EXL 200
Système de chimie intégrée Dimension EXL 200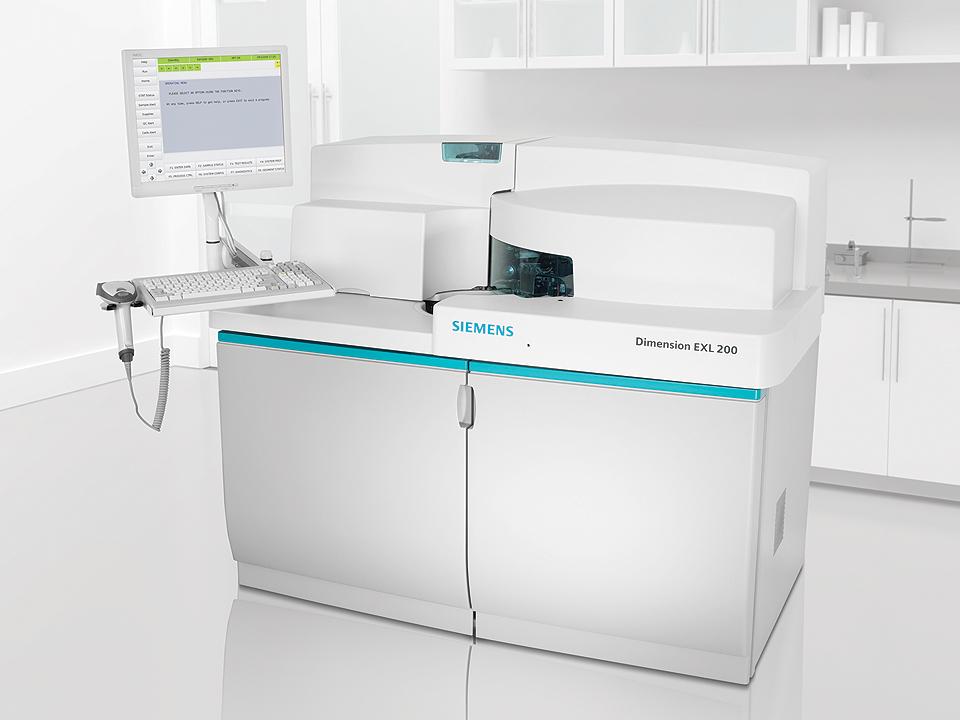 Dimension EXL 200 Integrated Chemistry System
The Dimension® EXL™ 200 Integrated Chemistry System with patented LOCI® Advanced Chemiluminescent Technology and automated productivity-enhancing features for both the low-volume laboratory and the STAT laboratory.
Trusted, proven technologies, including LOCI chemiluminescence, for fast and reliable results
Easy-to-use Dimension system provides the confidence that trained operators can run any test, any time
Chemistry and immunoassay integration allows simultaneous processing to maximize workflow efficiency
Avez-vous jugé cette information utile?
The products/features (mentioned herein) are not commercially available in all countries. Due to regulatory reasons their future availability cannot be guaranteed. Please contact your local Siemens organization for further details.