While facing rising challenges in healthcare delivery, it is becoming increasingly clear in the discussion that especially the future of interventions very much includes robotics. Around the world, the population is growing, while the number of available health providers is dwindling. Combined with an already eminent shortage of expert clinicians and an increase in complexity of procedures presents a real threat to further diminish access to timely care. Technology presents a viable solution to these problems, and there is growing recognition of that fact.

For healthcare leaders this means that they are facing many and complex decisions moving forward. When planning and preparing for how interventional services will be delivered in the future, the ways in which these leaders harness robotic technology will very likely determine what kind of success they will have overcoming the obstacles they already face.

This paper, written in collaboration with ECG Management Consultants, examines the future of interventional services and offers guiding questions that hospital administrators might consider asking to help inform their decision to invest in robotic technology.
Key takeaways from the paper
Over the next 10 years, we can expect robotic systems to evolve and become more sophisticated, with the ability to do more things and do them better: 
These systems will be increasingly integrated to provide improved efficiency, and greater adoption and use cases. 
Robotic-assisted interventions and surgical procedures do not remove humans from the care delivery process—instead, these advancements in technology and science will improve clinical quality, patient and clinician safety, and access to lifesaving and life-extending services. 
Surgical robotics can achieve a level of dexterity and precision when performing complex laparoscopic tasks that humans cannot. They cannot replace humans, but they can augment human capabilities and reduce unwarranted variations between surgeons. 
Hospital leaders must create an environment in which this technology innovation can flourish, or they risk being left behind.
Read the paper to learn how healthcare organizations can harness clinical, organizational, and financial benefits on their investment in robotic systems in the long term.
Deep-dive: Robotic-assisted interventions in practice today
Robotic-assisted interventions are already a reality today. Read our paper "Robotic-assisted PCI" to learn how robotics is enhancing technical precision, providing safer conditions for physicians, while improving patient outcomes in percutaneous coronary interventions (PCI).
About the authors
Sandy Myerson, RN
Associate Principal, ECG Management Consultants
A visionary, results-oriented healthcare executive and registered nurse with more than 25 years of broad clinical and operational experience. A former ED and flight nurse, chief nursing officer, and chief patient experience officer, Sandy has a Master of Business Administration degree in healthcare administration and a Master of Science in healthcare financial management from Temple University.
Annegret Thomas 
Global Head Executive Customer Engagement, Siemens Healthineers
Annegret has over 20 years of medical imaging know-how, with 15 years of marketing and leadership experience at Siemens Healthineers. Her background is broad and encompassing having worked in four different business units such as magnetic resonance, molecular imaging, angiography and in central marketing & sales operations in Germany and in the United States.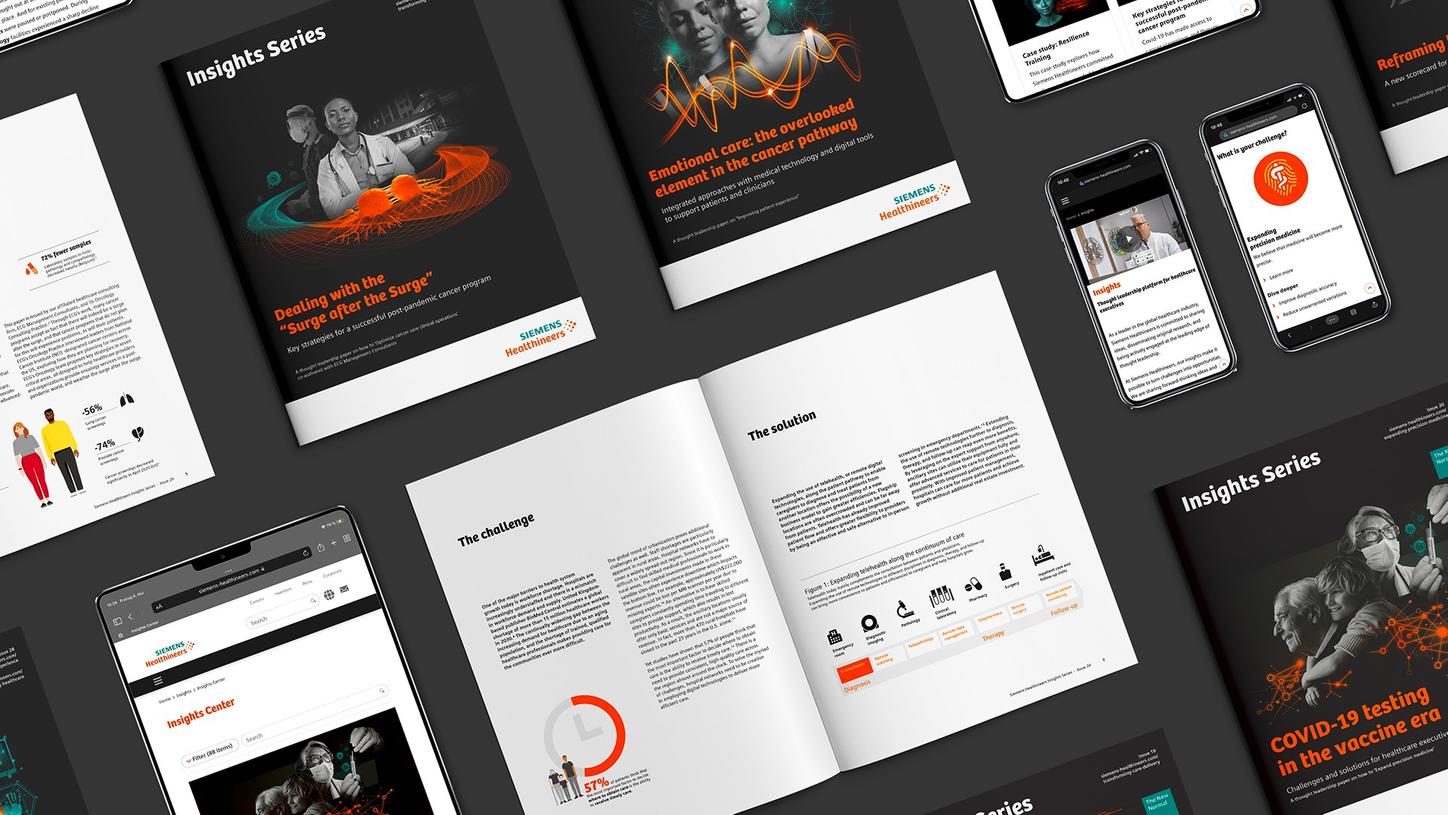 Stay tuned with regular executive insights
Subscribe to discover thought-provoking ideas, gain practical solutions to today's most pressing healthcare challenges, and receive our Insights Series.