You've seen the symptoms.
Allergy can cause a range of symptoms from mild to life-threatening.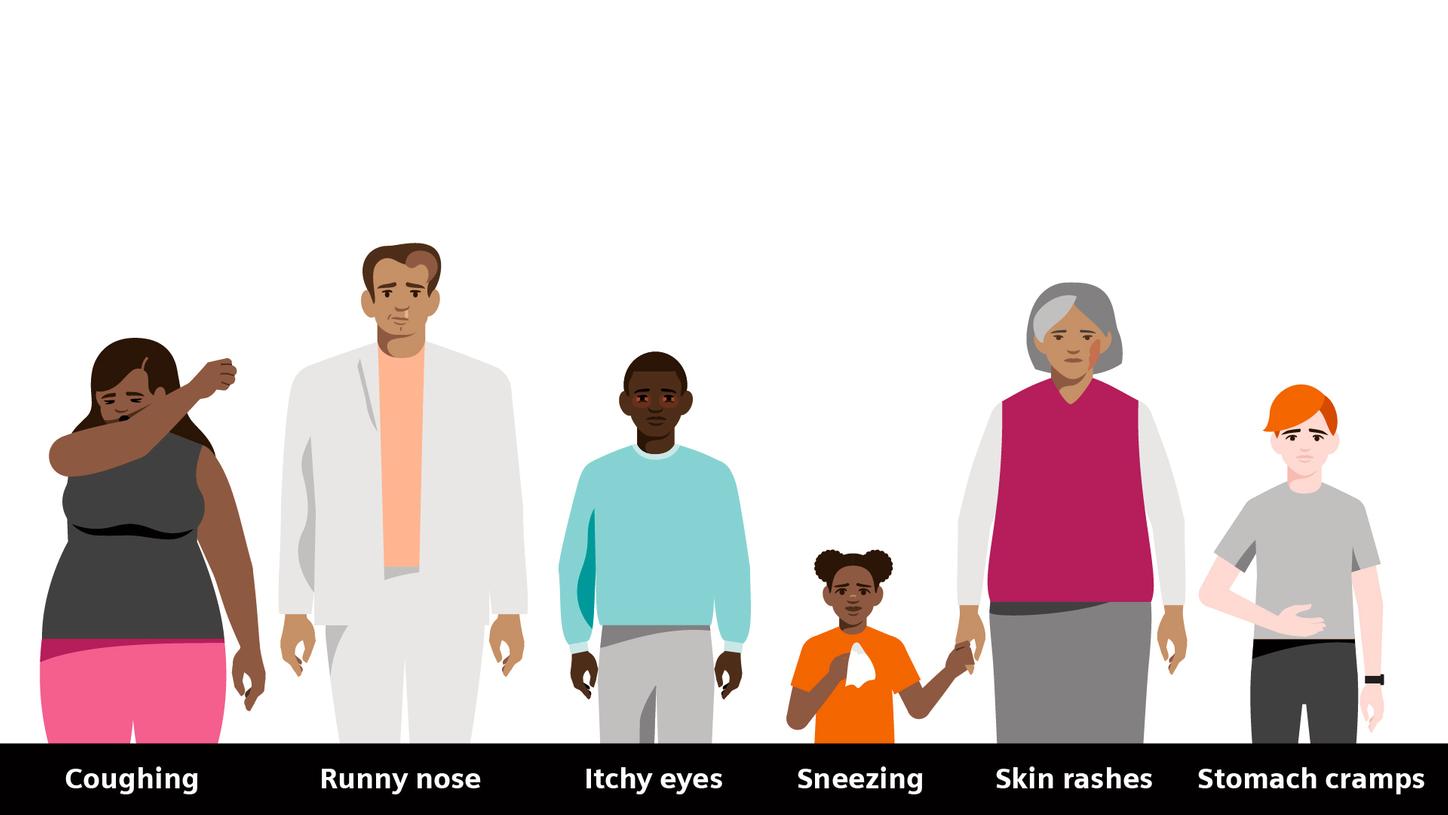 Allergies are common and affect people of all ages, genders, and ethnicities.
Allergies and related diseases including asthma, rhinosinusitis, atopic dermatitis, and life-threatening allergies to food, drug, and stinging insects affect at least 30% of the population and nearly 80% of families.1-4
The prevalence of allergic diseases has continued to increase in the industrialized world for more than 50 years.1
Worldwide, sensitization rates to one or more common allergens among school children are approaching 40–50%.1
Children are particularly at risk as most allergies are inherited.
But you do not have to be born with an allergy to be allergic. You can suddenly become allergic to something that has never been a problem before. Typically, food allergies evolve into inhalant allergies, and clinical symptoms usually correlate to age, with eczema being found in infancy, followed by gastrointestinal distress in infancy or childhood. Rhinitis is commonly seen in later childhood, and respiratory symptoms are manifested by allergic asthma in the preteen and teenage years.5
An allergy is an abnormal reaction to a normally harmless substance – known as allergens – present in the environment.
Depending on the allergy, reactions occur seasonally or throughout the year. If you are allergic, you produce too much IgE antibody in response to an allergen. When IgE antibodies react with an allergen, your body releases chemicals that cause specific allergic symptoms.