Until now, the digitalization of healthcare has focused on optimizing individual, largely stand-alone primary and expert systems that operate and collect data independently of one another. The potential for optimization, however, lies in using digital platforms to link up the individual participants and their systems.

This paper uses examples from the neighboring countries Austria (ELGA), Liechtenstein (EGD), and Switzerland (Swiss Post) to show that best practices already exist for healthcare platforms on a national basis. These platforms incorporate service providers involved in treating patients. Moreover, it looks at the example of University Medical Centre Mannheim (UMM), Germany, which uses a platform for institution-wide clinical solutions. This platform offers a real-world clinical testing environment as well as technical facilities for the testing and development of different digital solutions. 
Key learnings
The first step is to establish a regulatory framework for achieving initial standards for the digitalization of healthcare
A modern infrastructure is essential. Platform concepts allow providers to achieve greater independence from existing systems by making manageable investments while also building up modern software infrastructure.
Health data is probably one of the most sensitive forms of data, and its secure storage and handling must not only be guaranteed, but also clearly communicated to patients to increase their acceptance.
For both service providers and patients, it is possible to boost acceptance of platform solutions by making improvements to user-friendliness.
Standardization and interoperability are essential when it comes to the application of digital platforms in healthcare, so that users can switch between platforms and services while the independence of the individual platforms is maintained.
Dr. Ralf Meinhardt
Senior Global Marketing Manager, Siemens Healthineers

Ralf Meinhardt leads Siemens Healthineers' thought leadership activities related to Transforming Care Delivery. Previously, Ralf worked in the pharmaceutical industry, as well consulting, and scientific research. Ralf holds a Doctor of Economics and Social Sciences degree from the University of Erlangen-Nuremberg. He also holds a Master of Science degree in Management. In addition to his academic work at the University of Erlangen-Nuremberg, he also studied at the Indian Institute of Management, Bangalore (IIMB). His scientific background is in the field of corporate strategy, a subject on which he has authored several publications.


Dr. Herbert Staehr
Vice President, Global Head of Transforming Care Delivery 
Siemens Healthineers

Herbert Staehr serves as Global Head of Transforming Care Delivery for Siemens Healthineers, driving the company's activities and messaging around delivering high-value care. In this capacity, he develops and executes programs and outreach strategies aimed at healthcare providers around the world, as well as stakeholders in every branch of the healthcare industry. Before joining Siemens Healthineers, Herbert spent several years with one of Germany's leading private hospital groups, as head of the Corporate Development department and serving as Managing Director of an acute care and a post- acute care hospital in Germany. He also spent several years with McKinsey & Company with their healthcare practice, providing strategic advice to a wide range of international clients. Herbert holds a doctorate in Healthcare Economics from the University of Hohenheim.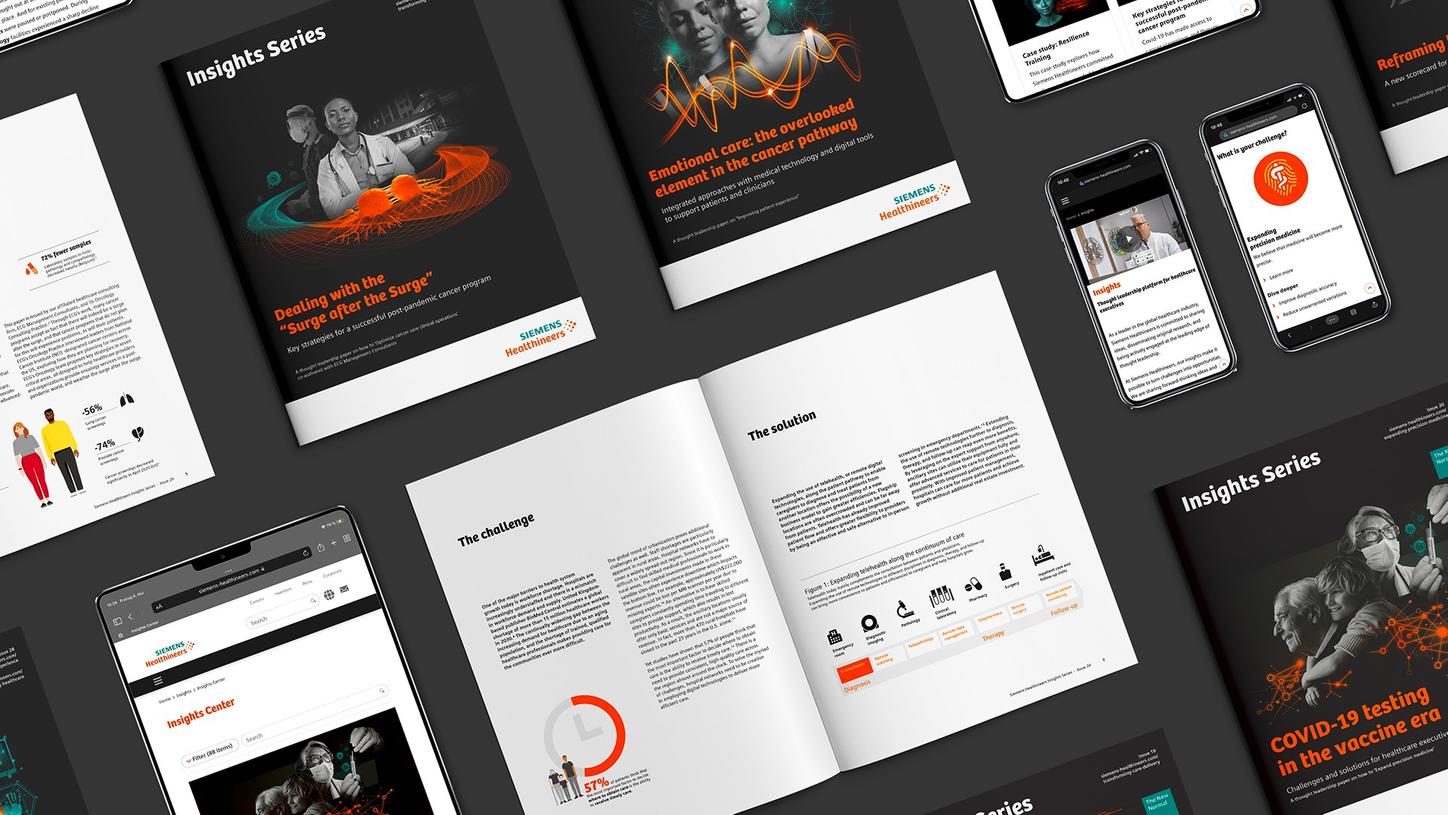 Stay tuned with regular executive insights
Subscribe to discover thought-provoking ideas, gain practical solutions to 
today's most pressing healthcare challenges, and receive our Insights Series.